CLEVELAND — We are wrapping up WKYC's Extreme Week with a visit to the historic Coast Guard station on Whiskey Island, right at the mouth of the Cuyahoga River -- between Edgewater Park and the Port of Cleveland.
On a clearer day, you can see beautiful views of downtown, FirstEnergy Stadium, and boats leaving several nearby marinas -- out dotting Lake Erie.
When we were there on Friday, not so much.
But this place has an iconic look and an incredible history that includes Golf legend Arnold Palmer.
You've probably seen the Coast Guard's headquarters now at the end of East Ninth Street. But from 1940 to 1976, the Coast Guard kept watch over Lake Erie at the end of Whiskey Island.
Since then, it's had many lives, and so many plans on what to do with the building never really materialized.
And it sat, neglected and decaying until a few years ago when a new partnership and plan hatched to restore and bring it new life. Renovations that included painting, landscaping, and removal of the boards covering up station windows. And that's just the first phase.
PHOTOS | Inside Cleveland's historic Coast Guard station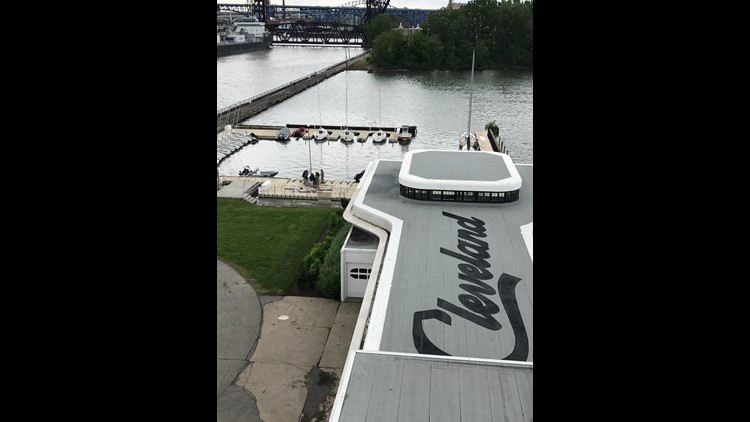 Now under the leadership of the Cleveland Metroparks, it's the future of these structures everyone's talking about.
Another round of renovations will enhance the building so that more events can be hosted, connecting people to the lakefront.
Plus an annual summer festival favorite is back! The Great Lakes Burning River Fest will return for its 17th year of music, beer, and community. It's a wonderful night of celebration -- and what a special year to celebrate as 2019 marks 50 years since the last of 13 times the Cuyahoga River caught fire.
This year, the festival marks that anniversary June 21st and 22nd
You'll find food trucks, Great Lakes Brewing Company with its signature beer, music and more. Click here for more information on how to order tickets.