CLEVELAND — On Sunday night, actor Tom Hanks gave an emotional speech during the Golden Globe Awards while accepting the Cecil B DeMille award for outstanding contributions to entertainment.
During that speech, Hanks gave a shout out to his humble beginnings as an actor in Cleveland.
The year was 1977 and a bright-eyed Tom Hanks was excited to have his first professional paying acting job in Cleveland.
"1,000 years ago in 1977, when I was an intern at the Great Lakes Shakespeare Festival, my first professional job, we all got yelled at," said Hanks.
He went on to share three important lessons he learned while working in Cleveland.
"He says you guys, you guys, you actors. You know what your job is? You have got to show up on time, you've got to know the text, and you have to have a head full of ideas, otherwise I can't do my job! That was the greatest lesson a young actor could possibly ever get."
You can watch Hanks' shout-out in the player below:
The 'lessons' Hanks referenced are still taught at the now-renamed Great Lakes Theater Company. Executive Director Bob Taylor says it was a delightful surprise when he heard the shout out by the two-time Academy Award winner.
"It was helpful for him to say that that was still is something he carries with him his whole life and we still embody that to this day," says Taylor.
Members of the Great Lakes Theater Company practice and perform six plays a year. Taylor says to hear an accomplished actor like Tom Hanks give a shout out to the place his career took off is amazing for the theater and all of the actors and actresses.
"To see the possibilities for their careers, for their lives and to see that kind of generosity Tom brought back to the company was a model for them," says Taylor.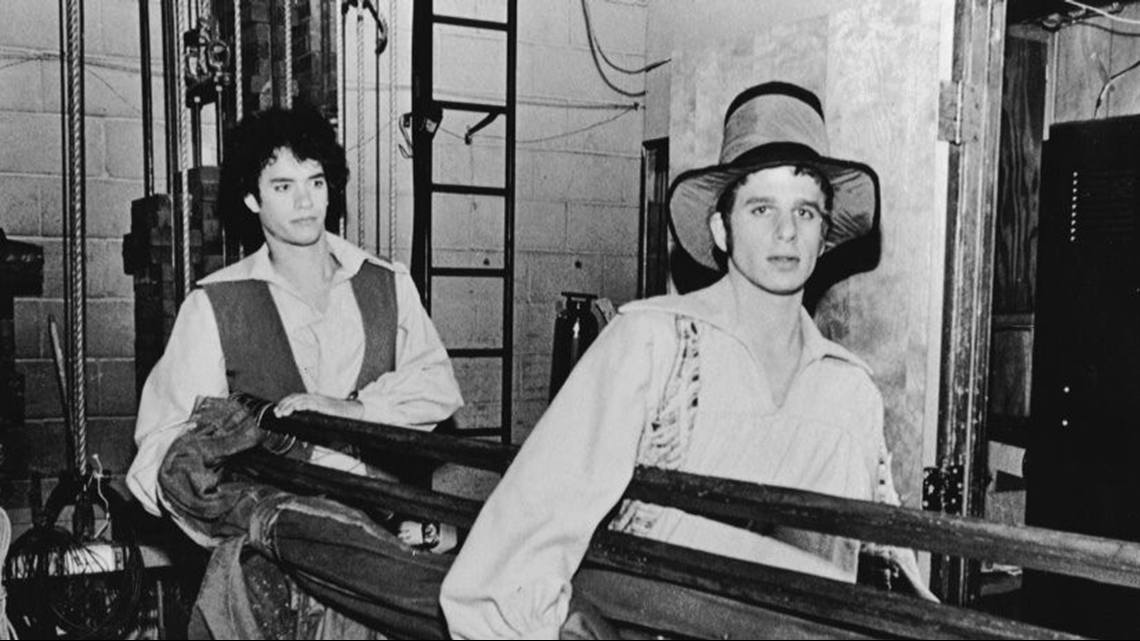 Hanks has made it a point to contribute to the Hanna building, donate the bar, and never forget where it all started.
"We're hoping Tom will come back and join us for some celebrations in the 60th year. He's been very generous to us," says Taylor.
Tom is also generous sharing wisdom learned in Cleveland.
"Showing up on time is one of the greatest liberating acts you can give yourself," said Hanks.
The Great Lakes Theater says they gained more social media followers as a result of Hanks' shout out on the Golden Globes. They hope that the exposure will engage more people to attend their shows and educational community events.