CLEVELAND — Rocket Mortgage FieldHouse is set for its grand debut this weekend.
The $185 million project required two years of renovations, including a new exterior, new vendors and a revamped overall aesthetic.
The Cleveland Cavaliers extended the team's lease at the arena through 2034, an era that will be highlighted by the NBA All-Star Game in 2022.
Saturday marks the grand opening celebration of the renovated arena, complete with dedication ceremonies and a free public open house.
The first major event at the arena will be Monday's concert with The Black Keys.
Here's everything you should know prior to the grand opening event.
By the numbers
$185 million: Renovation cost
152,970: Square footage of venue space
62: Number of renovated suites
27: Ranking among busiest venues in the world, according to Pollstar
22+: Special event spaces
7: Number of new or renovated membership spaces
8: Number of "neighborhoods", or social destination hospitality spaces
Food
Fans will find new eateries and food inside the newly renovated FieldHouse.
The menu will have a uniquely Cleveland feel, as some of the area's most celebrated chefs, including Michael Symon, Rocco Whalen and Jonathon Sawyer are partnering with the FieldHouse to make the fan food experience even more enjoyable.
Guests will also find new digital display systems inside the FieldHouse, as well as self-ordering kiosks at several of the restaurants.
PHOTOS | Inside the newly renovated Rocket Mortgage FieldHouse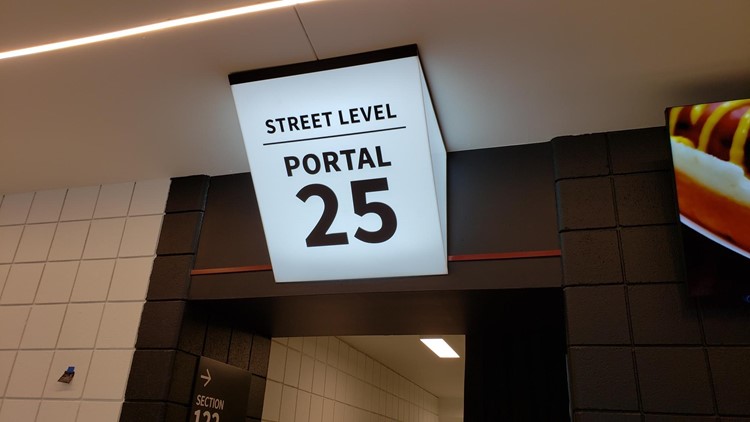 Michael Symon is bringing Symon's Burger Joint to Rocket Mortgage FieldHouse. Fans can enjoy smash-patty single and double cheeseburgers, The Big Cleve Burger with Kielbasa, fries and nacho cheese, as well as fresh cut fries and shakes.
Also, Chef Tiwanna Scott-Williams is introducing Pearl's Kitchen at LTK. You'll find inspired comfort foo such as the Mound Bayou's Smothered Pork Sandwich and Pearl's Mac n Cheese. You'll be able to mingle with your fellow fans at Jack Daniel's Bar as well.
Catch Jonathon Sawyer's Green House Kitchen at Rocket Mortgage FieldHouse. Dishes available will include handmade Bavarian pretzels, signature frites and a Cubano sandwich.
You'll find options like a signature turkey sandwich, corned beef Reuben and a Bahn Mi bowl at Karen Small's Market at the Fig.
The area will also be home to Saucy Brew Works Brew Pub and their 18 beers on tap.
Bell's Brewery
Fabio Salerno Bandito's
Flour Pizza Co. by Chefs Matt Mytro and Paul Minnillo
Elmore's Smokehouse
Quaker Steak and Lube
Fans can use self-ordering kiosks in this area to purchase offerings from Symon's Burger Joint. Next door, there is a Crown Royal Regal Apple Bar.
Overlook Bar
Budweiser Brew House is a standing-room-only location that provides an open view to the arena bowl.
Loudville Grill, featuring signature items from Sauce the City's Vic Searcy
Events
The Cleveland Cavaliers are the main attraction at Rocket Mortgage FieldHouse. The team kicks off its season Oct. 23 in Orlando, meaning the home opener is Oct. 26 against the Indiana Pacers.
Click here for the full Cavaliers schedule.
Once The Black Keys kick things off Monday, Rocket Mortgage FieldHouse will host the Jurassic World Live Tour before the Lake Erie Monsters begin their home season Oct. 11. Carrie Underwood and Celine Dion mark the next big concerts to follow, Oct. 16 and Oct. 18, respectively.
Click here for the full Rocket Mortgage FieldHouse events calendar.