LAKEWOOD, Ohio — "HARDWORKING CLEVELAND" is WKYC's digital web series looking for the hardest workers in town. Are you a hardworking Clevelander? Email hardworking@wkyc.com "
The sounds, the feel, and the design of a piano is recognizable by everyone.
However, not everyone can distinguish a dying piano. Pianos can rot inside and hammers can no longer hit their strings. Some people believe their pianos just can't be revived.
However, there is a master "pianosmith" with the ability to repair the harmony. Greg Newell, owner of Greg's Piano Forte, in Lakewood, knows how hit the perfect note.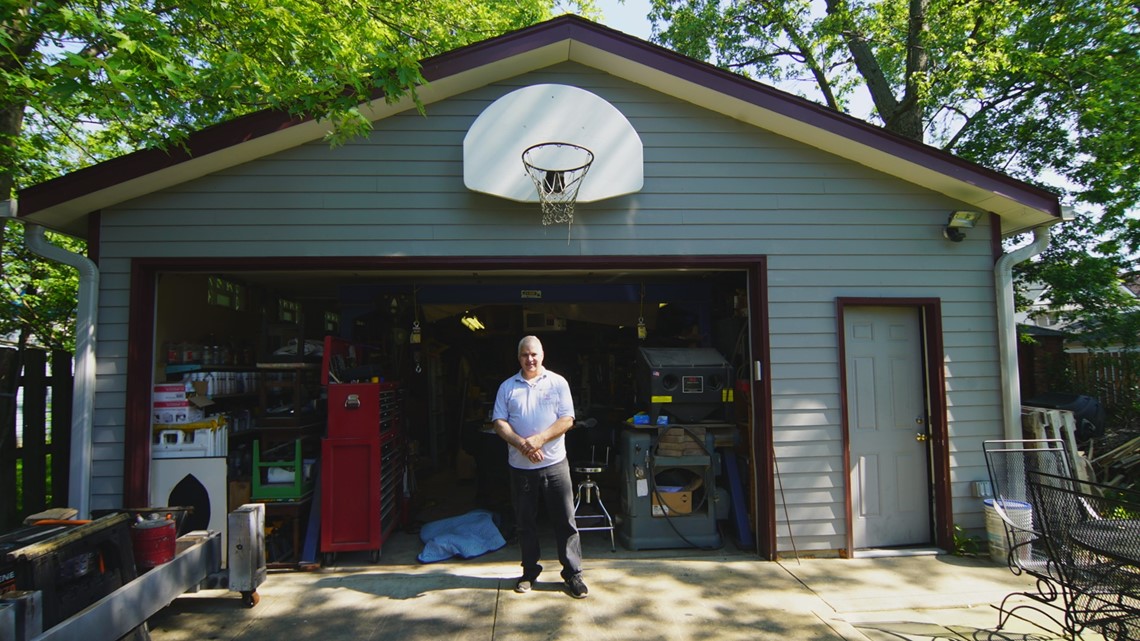 When Newell was young, he loved to tinker with bikes and cars. However, growing up in a musical family, his mother forced him to learn music as well.
Newell continued to learn the piano at The Conservatory of Music at Baldwin Wallace University. Graduating after four years, he soon realized his passion didn't lead to a solid living.
He was surrounded by other talented pianists that, like him, didn't know how to re-tune a piano. Frustrated with the sounds coming out of his own piano and others, his drive to tinker a perfect sound grew. He found himself at a trade school in Elyria, where he learned the basic skills of a "pianosmith". Greg's Piano Forte was born in 1985.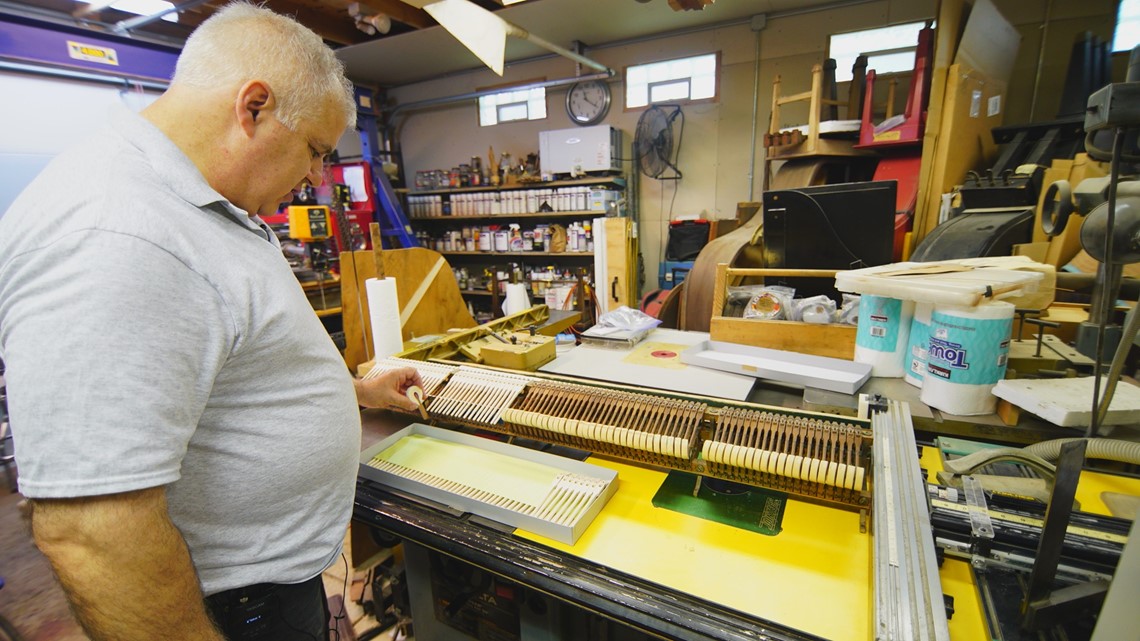 Using a tuning folk, he explains to us how most pianos sound best at an A440 standard pitch.
The steady, local customers that have stuck with Newell over the decades call him, "my piano guy or my piano technician." Newell loves the sense of belonging and loyalty that is developed with his customers.
Newell has seen his fair share of interesting piano moves and deliveries. He's taken rotten pianos out of dark spaces, and delivered pianos to tall, trecherous apartments and through small, almost impassible nooks and crannies. Newell has even moved a piano with a bee hive inside.
Newell's passion to play the piano hasn't disappeared. From running his business over time, he developed a pinched nerve that keeps him from playing the piano for long periods. When he does get to play, he prefers the classics like Beethoven and Rachmaninoff. He also loves Billy Joel and learning new music by ear. Playing is a relief and a getaway from his busy schedule. In his own words, "Piano is best therapy money can buy."