CLEVELAND -- Monday marks one year since Steve Stephens took the life of Robert Godwin Sr. and uploaded video of the murder to Facebook, igniting a manhunt spanning two states over three days.
Stephens shot and killed Godwin, 74, on Easter Sunday 2017 as Godwin walked home from a family dinner on E. 93rd Street. Stephens uploaded video of the heinous crime to his Facebook page before posting another video during which he confessed to the killing.
The violent video of Godwin's death became an example of social media's double-edged sword as it was shared across various platforms, from Facebook to Twitter and Instagram. The incident prompted debate over the sharing of graphic content.
The shocking murder also sparked outrage and confusion over Facebook's report and review process. Facebook says it took 23 minutes to suspend Stephens' account after the video was posted. The video was first reported at 3:59 p.m. and removed from public viewing at 4:22 p.m., according to a statement issued by Facebook.
Since then, Godwin's family has filed a lawsuit against Facebook, alleging that the social media network was negligent and failed to warn authorities of a possible threat.
MORE | Family of Robert Godwin Sr. files lawsuit against Facebook
Facebook founder Mark Zuckerberg addressed the incident at a conference.
"We have a lot more to do here," Zuckerberg said. "And we're reminded of this, this week, by the tragedy in Cleveland. Our hearts go out to the family and friends of Robert Godwin Sr. And we have a lot of work and we will keep doing all we can to prevent tragedies like this from happening."
As a result, Facebook hired 3,000 more employees to monitor Facebook's content for quicker action in removing content containing hate speech and child exploitation.
Facebook has also simplified its process for reporting issues and updated its Artificial Intelligence content tools, which are designed to filter violent content.
Justin Osofsky, Facebook's vice president of global operations, wrote a blog post after the incident, stating Facebook would work to improve upon its reviewing process.
"Currently, thousands of people around the world review the millions of items that are reported to us every week in more than 40 languages," Osofsky wrote. "We prioritize reports with serious safety implications for our community, and are working on making that review process go even faster."
Stevens was found two days after the killing in Erie, Pennsylvania. The manhunt had the city of Cleveland on edge and photos of Stephens soon became difficult to avoid as they reached national news. Cleveland police issued an aggravated murder warrant for Stephens and a $50,000 reward was offered for information leading to his capture.
Two days after the murder, an employee at an Erie, Pennsylvania McDonald's restaurant recognized Stephens and stalled him at the drive-thru to call police. After a brief pursuit, Stephens took his own life inside his car.
MORE | Alert McDonald's worker helps police find Steve Stephens
RELATED | Steve Stephens kills himself in Erie, Pa.
PHOTOS | Steve Stephens trail ends in Erie, Pa.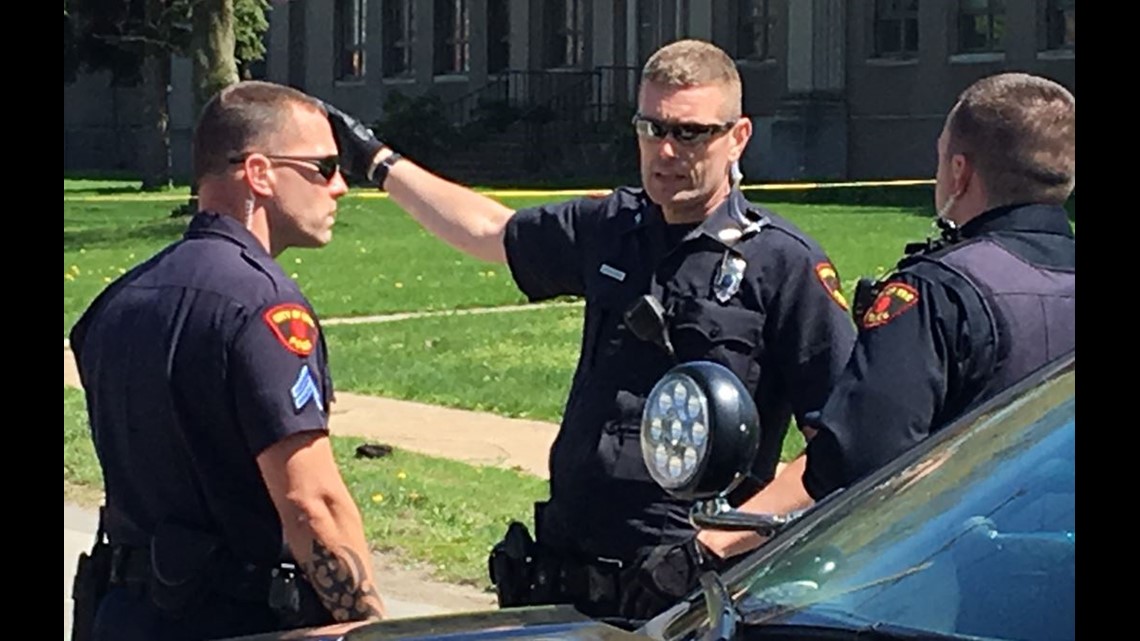 Vigil held for Robert Godwin Sr.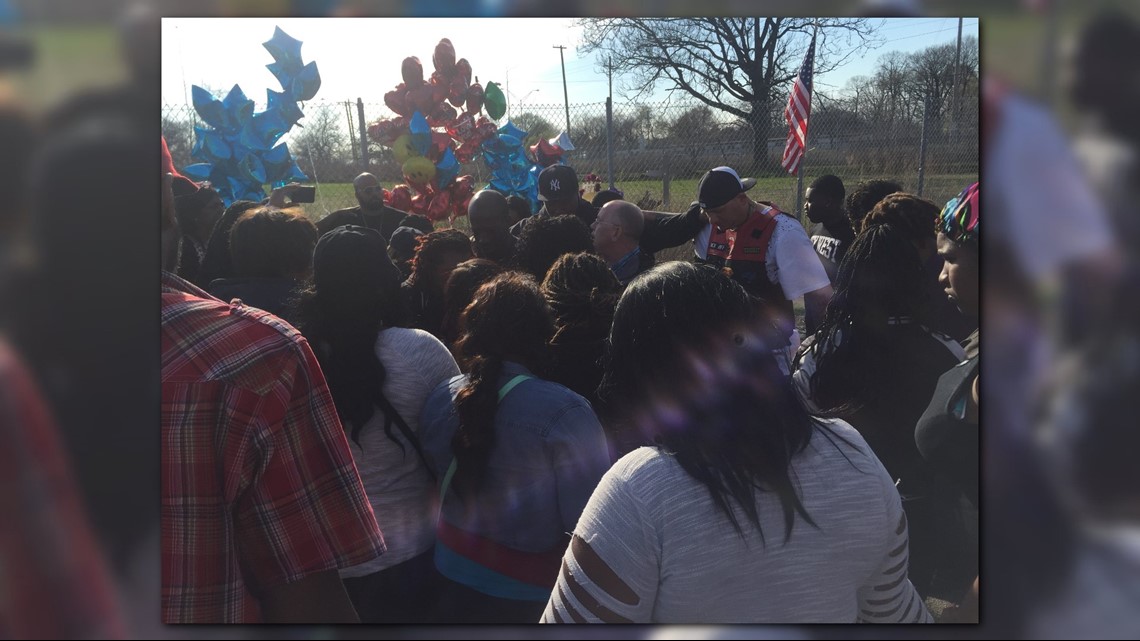 Look back:
Family of Robert Godwin reacts to Steve Stephens' death
Verify: False information circulating in Steve Stephens manhunt
Newly released video shows aftermath of Facebook murder
City releases 911 calls of Robert Godwin shooting
Surveillance video captures pursuit of Steve Stephens in Erie, Pa.
Steve Stephens dead: 'We have closure'
Were there warning signs that Steve Stephens had a mental illness?
Steve Stephens spoke with his pastor after shooting
Who is the McDonald's employee credited with stalling Steve Stephens?
Who gets the reward money for finding Steve Stephens?
47 Robert Godwin relatives ride bus from Alabama to Cleveland for funeral
Cleveland street renamed for Robert Godwin Sr., the man killed live on Facebook
Police charity group pitches in to help out Robert Godwin Sr.'s family
Case Western Reserve students plan protest over slow response to Facebook shooting