CLEVELAND — Cleveland's iconic Playhouse Square announced today that Craig Hassall, a theatre industry veteran with experience across Europe and Australia, will join the organization as president and CEO beginning in 2023.
Hassall, 57, replaces Playhouse Square's outgoing CEO Gina Vernaci, who announced her retirement last year. His most recent post was chief executive of London's Royal Albert Hall, from which he will step down at the end of the year as he moves to Cleveland.
"Playhouse Square is a dynamic, visionary organization with a great history of accomplishment and leadership in the performing arts industry," Hassall said in a statement. "It's poised to play an even bigger role and I am honored and excited to have the opportunity to partner with the Board of Trustees and this talented staff to take Playhouse Square to the next level."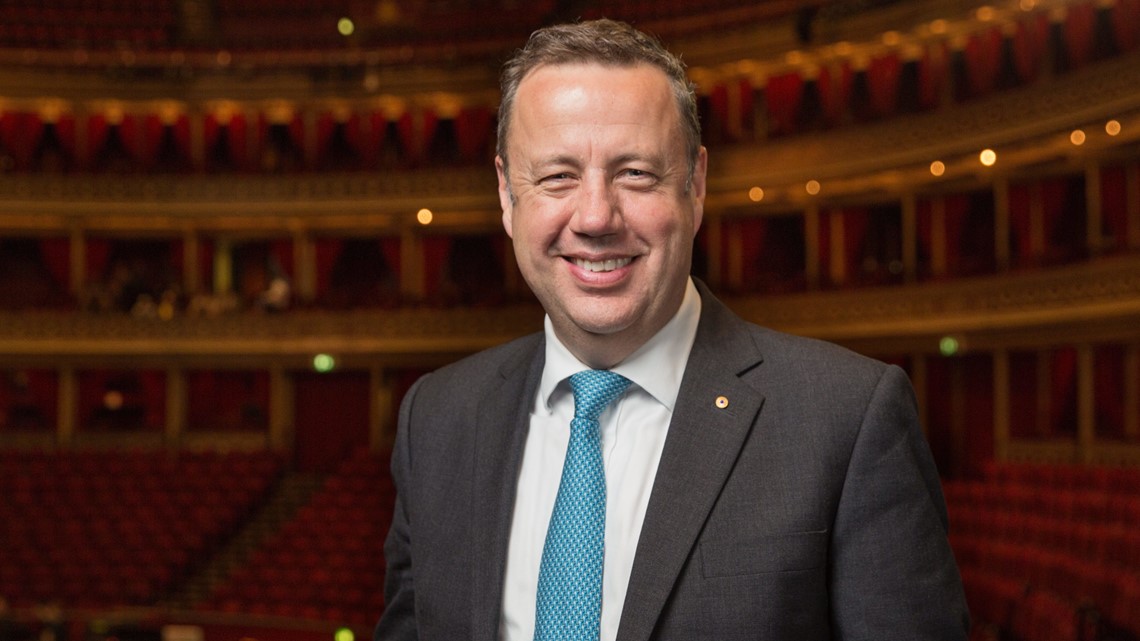 Before taking the helm at the Royal Albert Hall — which was opened in 1871 by Queen Victoria and has remained a renowned national arts institution — Cassell served as CEO of Opera Australia, the country's national opera company, and managing director of the English National Ballet.
"Craig is a visionary and innovator who brings unmatched ability in operations, a broad, international experience base and deep relationships across the performing arts industry," Amy Brady, chair of the Playhouse Square Board of Trustees and Chief Information Officer at KeyBank, wrote. "We are thrilled to bring one of the world's top artistic leaders to Cleveland as we continue to build on our position of strength and expand our local, national and international impact."
At Playhouse Square, Hassell will oversee the United States' largest performing arts center outside of New York, boasting 11 performance spaces occupied by seven resident companies and the largest touring Broadway season ticket base in North America, according to the organization. Playhouse Square is celebrating its 100th anniversary this year.
Playhouse Square has also left a large footprint in the development of Downtown Cleveland. It helped develop the city's theatre district to include the Crowne Plaza Hotel and a suite of dining, residential and office properties. Construction on luxury apartment building The Lumen, the city's largest residential development in 40 years, was completed in 2020.
Hassell will begin his duties in Northeast Ohio after seeing the Royal Albert Hall through the London Christmas season and the beginning of the next annual Cirque de Soleil season.