CLEVELAND — It was March 24, 2013. Aliza Sherman, a 53-year-old fertility nurse with Cleveland Clinic, was stabbed 11 times outside of 75 Erieview Plaza in downtown Cleveland during the middle of the afternoon.
Now, 10 years later, questions remain as authorities continue searching for the person responsible.
"When this initially happened, we thought someone would be arrested in a few days," Sherman's daughter Jennifer said Friday. "I never dreamed we'd still be standing here today, 10 years later, without anyone held accountable."
Jennifer and other member's of Sherman's family held a vigil downtown this afternoon with a moment of silence at 5 p.m. An "Inspiring Change" event was also held in honor of Sherman on Thursday night to raise money for the needs of Cleveland Clinic patients and caregivers who have experienced violence.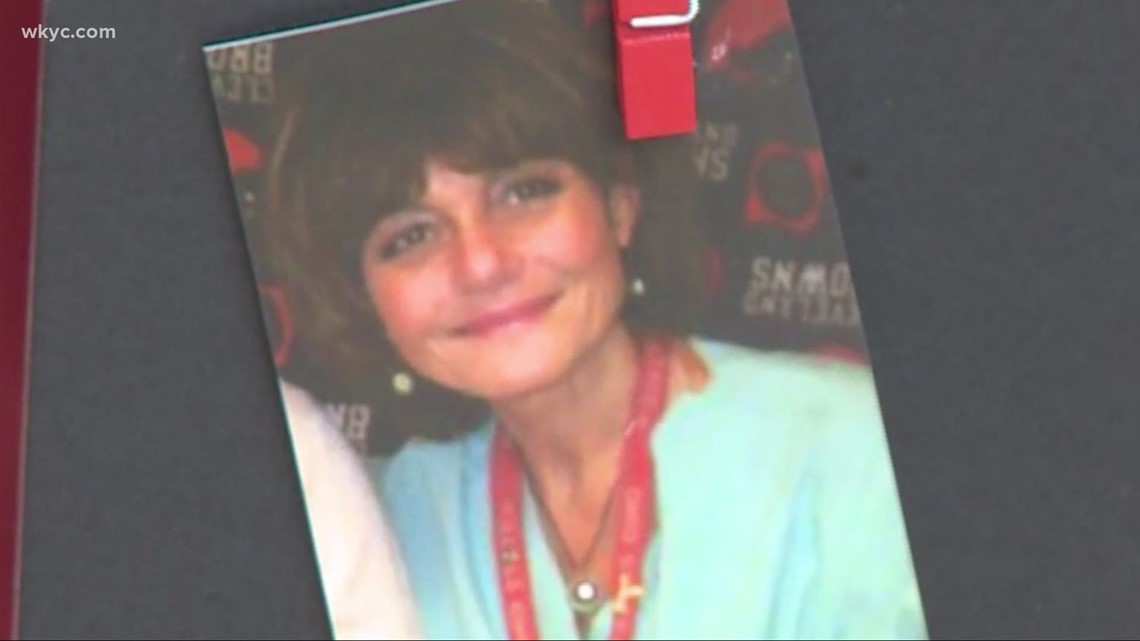 In 2021, the Ohio Bureau of Criminal Investigations cold case unit stepped in to review the case. Jennifer is hopeful progress is finally being made towards an arrest.
"It's hard to explain to my own kids where their grandmother is," she admitted, "when she would've been the absolute best grandmother."
Jennifer also announced the creation of The Aliza Sherman Fund at Cleveland Clinic, which will raise money to help those affected by violence as well as support prevention and awareness programs. It has already obtained the $50,000 needed to get off the ground.
"It'll provide safe rooms for individuals that do not feel safe to return home," Jennifer said. "It'll provide gas cards, food, money to change locks on their home."
A reward of up to $100,000 remains available for information leading to the arrest of Aliza Sherman's killer.