ERIE, Pa. — Editor's Note: The above video is from previous reporting on the USS Cod
Deep within the drydock of the Donjon Shipbuilding company in Erie, Pennsylvania, repair work on the Cleveland-based World War II era submarine USS Cod continues.
The Cod was brought to Erie by tow last month for six to eight weeks worth of hull repairs. The work is scheduled to be completed on August 11, with a return to Cleveland soon after.
Last month's departure of the Cod marked the first time that it had sailed in over 50 years. The voyage was not without a little drama as a collision took place between the Cod and the Coast Guard ship Morro Bay.
Officials say that the collision caused only superficial damage to the hull and superstructure of the USCGC Morro Bay.
The USS Cod was launched in 1943 during the height of World War II. The submarine is credited with sinking more than 12 enemy vessels totalling more than 37,000 tons, and damaging another 36,000 tons of enemy shipping. All seven of her war patrols were considered successful and the Cod was awarded seven battle stars.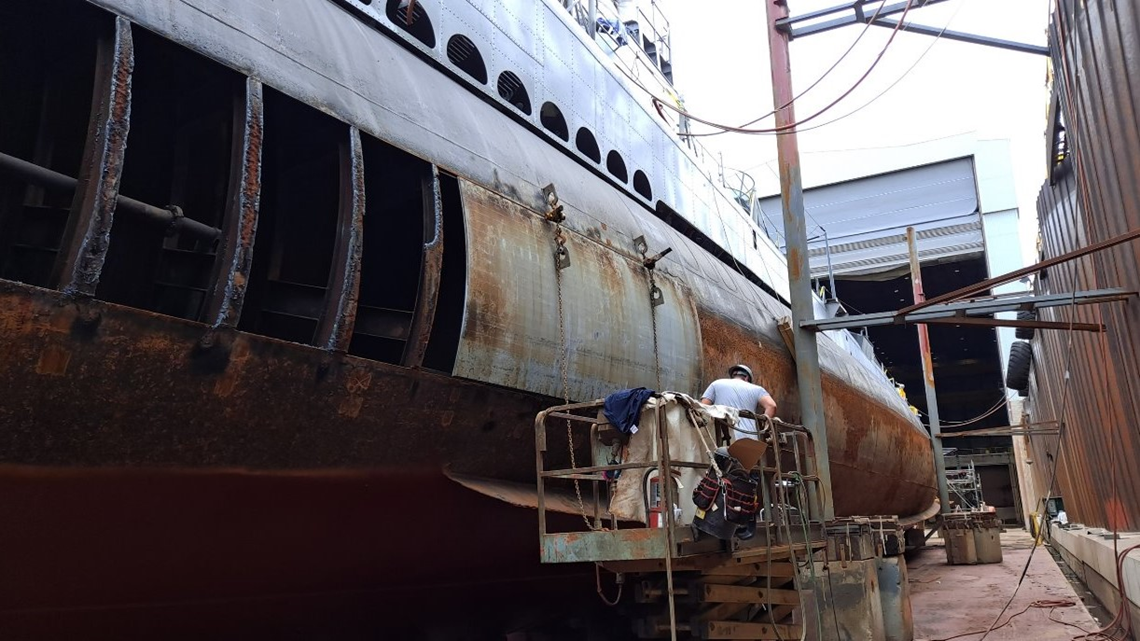 Starting in 1959, the Cod started to serve as a naval reserve training vessel in Cleveland. The submarine also became popular with local school children who visited her on field trips. Since 1976, the Cod has been open for public tours and also stands as a memorial to the more than 3900 submariners who lost their lives during the 100 year history of the United States Navy Submarine Force.
In 1986, the U.S. Department of the Interior designated the Cod a National Historic Landmark.