CLEVELAND — It's finally happening.
The long awaited NuCLEus development in downtown Cleveland is set to break ground this summer. However, the complex will be a scaled-down version of the original plan.
PHOTOS | Renderings of Cleveland's planned NuCLEus development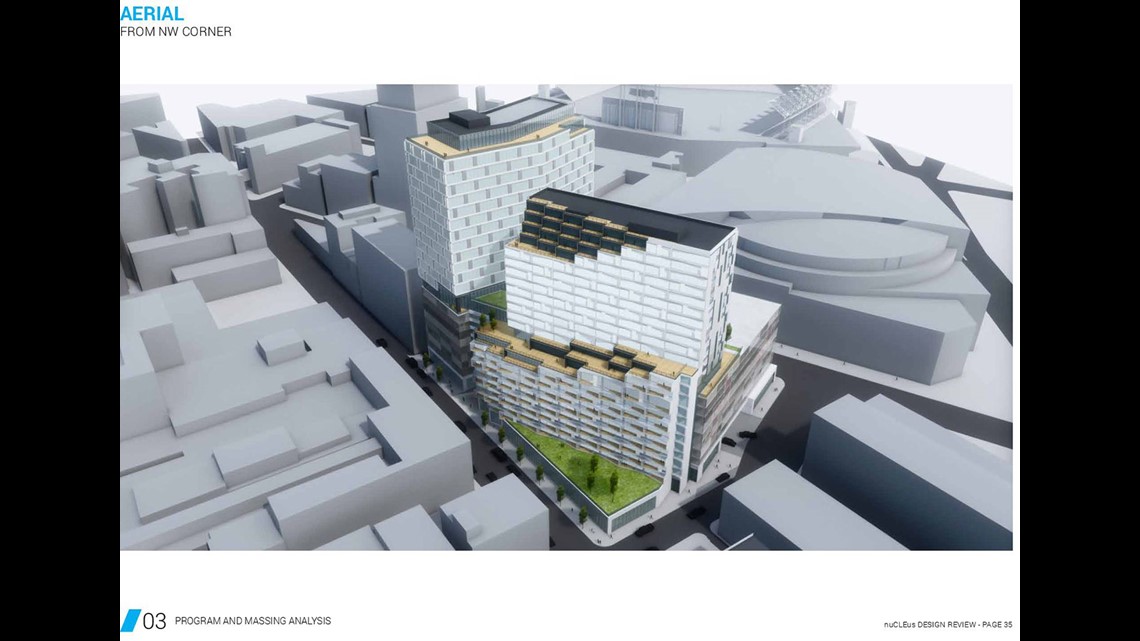 4 years ago, Stark Enterprises described it as a 54-story tower with a hotel, some office space, and apartments.
The new plans call for two 24-story buildings. The 1st tower will consist of residential units and the 2nd tower will consist of office space above retail, social gathering spaces, dining, entertainment, and parking.
There will be no hotel, half the number of apartments, but double the office space.
Construction is expected to begin at Huron and East 4th in August.