CLEVELAND — Editor's note: the video in the player above is from a previous story.
On Tuesday, Sherwin-Williams submitted its final proposal for its new global headquarters in downtown Cleveland. And if approved, it would mark a significant change to the city's skyline.
Tuesday's submission to the City of Cleveland marks the final installment of the city's three-step design review process. The submission includes a detailed overview of the proposed 1,000,000 square foot facility, which would be located west of Public Square between St. Clair Ave. and Superior Ave. downtown.
Proposed design plans for the building show a predominantly glass building, which would become one of the most visible structures in Cleveland's skyline. Renderings of the reimagined Cleveland skyline can be seen below with more information available on Sherwin-Williams' official website.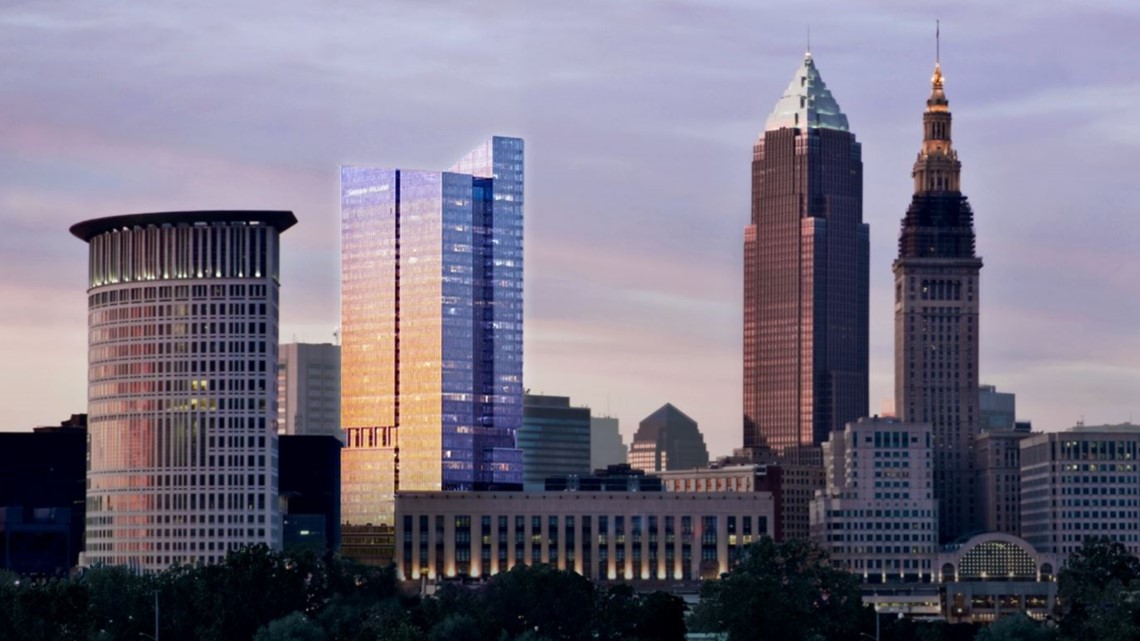 Sherwin-Williams initially announced its plans to build a new global headquarters in downtown Cleveland, as well as a new research and development (R&D) center in Brecksville, in February 2020. Last month, the company broke ground on the 600,000 square foot R&D center in Brecksville, which is located at 6701 Miller Road.
"This is a monumental day for our organization," said John G. Morikis, Sherwin-Williams Chairman, President and Chief Executive Officer. "This new R&D Center will be the global innovation epicenter for creating solutions that solve our customers' problems, as well as a key to us to retaining and attracting top talent. We're also celebrating the broad and diverse group of companies and individuals that will be working on this project, along with the ongoing impact the project will have on the community and region for years to come. And we're proud to be building it right here in Northeast Ohio, our home for more than 155 years."
Sherwin-Williams is expected to break ground on its new global headquarters by the end of 2021. Both facilities are expected to be completed by the end of 2024.