CLEVELAND — Sherwin-Williams has been ingrained in the Cleveland community since the company was founded in 1866. After threats the company could be leaving Northeast Ohio, they are not only staying put, but growing.
The largest paint company in the world plans to build and invest $600 million into their new downtown headquarters.
A big win for downtown Cleveland.
"They still had to make a business decision," said 3rd Ward Councilman Kerry McCormick. "What they say to the world was that Cleveland's a great place to do business. Cleveland is a great place to locate your public headquarters and they made that decision to not only stay here in Cleveland, but to grow their headquarters."
A downtown headquarters that will be a million square feet, 36-stories tall and will feature approximately 920 parking spaces in a four-level garage. The new campus will fill a large gap in the downtown district.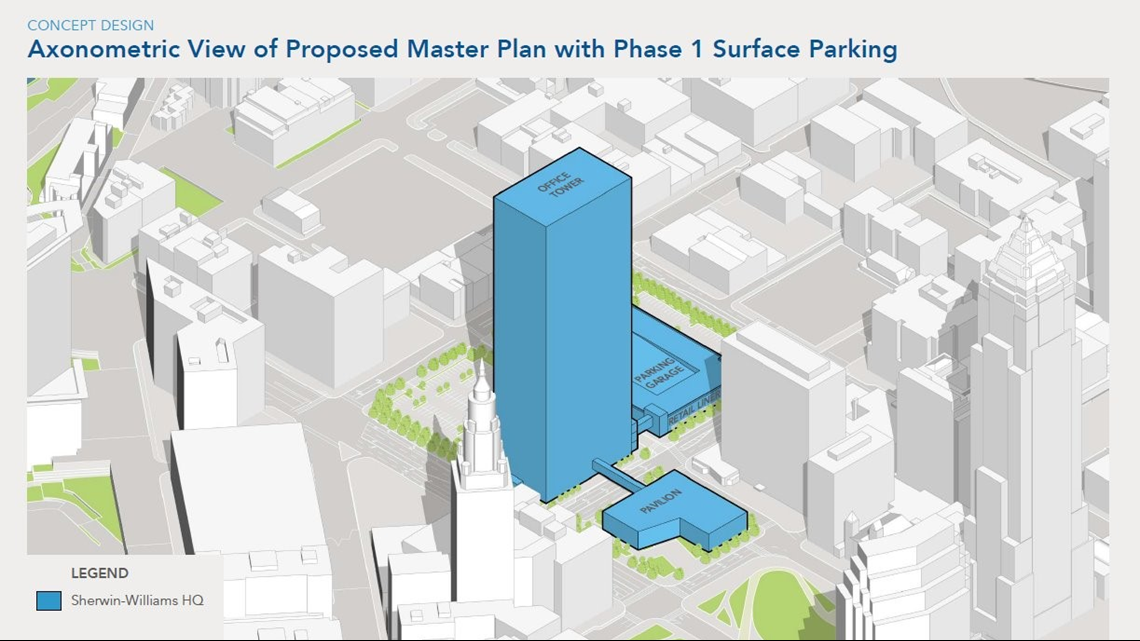 McCormick said, "We are in a sea of parking lots that are disconnecting our Warehouse District and Public Square. From an urban planning perspective, it's hugely problematic."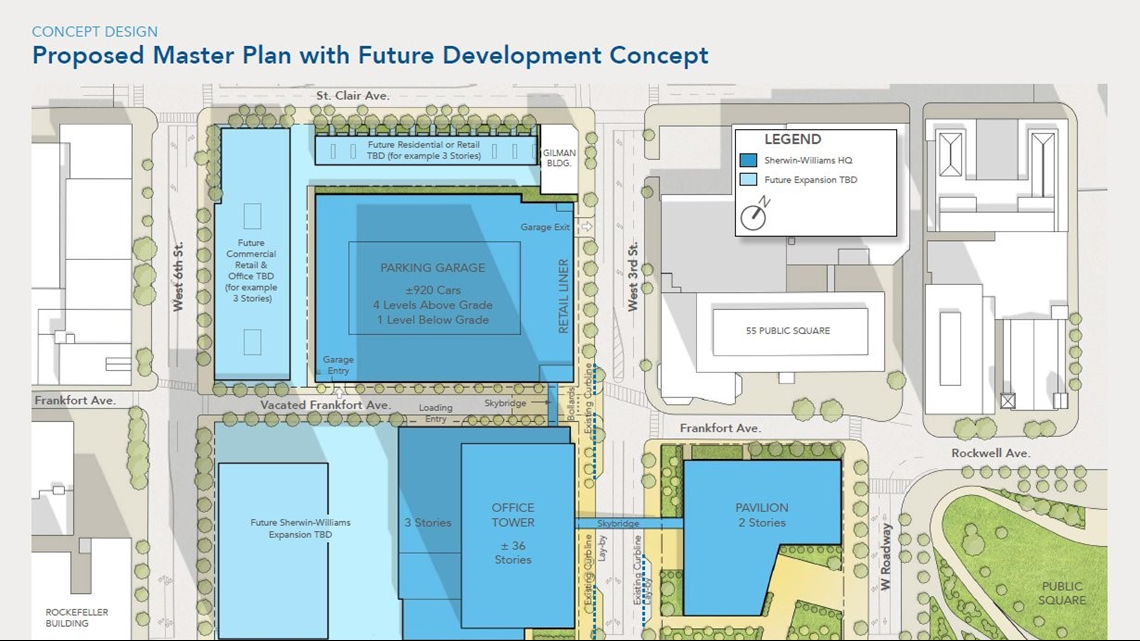 The promise of the new headquarters that will house over 3,100 employees is great news to Nick Hilfs business. He is the owner of Rockefeller Barber Shop and said he may have to hire more barbers at some point.
"We can't wait," said Hilf. "It will probably be the best thing for my business."
Even though they haven't broken ground on the new headquarters, McCormick says he's already seeing investment from surrounding businesses in anticipation of its arrival.
More Sherwin-Williams Global HQ Coverage: