CLEVELAND — The number of Americans diagnosed has been on the rise over the past few years and that's especially true in Northeast Ohio, according to a recent study.
There has been an increase of almost 18% of Americans diagnosed with depression between 2016 and 2017, and a study conducted by Insurance Providers shows Cleveland has one of the highest rates of depression among "large U.S. metro cities," with 21.9% of residents diagnosed. That figure ranked 13th in the nation in the study.
Here were the 15 U.S. cities with the highest rates of depression:
Grand Rapids-Wyoming, MI
Cincinnati, OH-KY-IN
Birmingham-Hoover, AL
Rochester, NY
Salt Lake City, UT
Providence-Warwick, RI-MA
Oklahoma City, OK
Portland-Vancouver-Hillsboro, OR-WA
Columbus, OH
Indianapolis-Carmel-Anderson, IN
Jacksonville, FL
Louisville/Jefferson County, KY-IN
Cleveland-Elyria, OH
St. Louis, MO-IL
Seattle-Bellevue-Everett, WA
The study indicates there are a number of factors that can impact mental health including genetics, stress, environment, physical health, finances and divorce.
CDC and Census data from the study show higher divorce rates generally correspond to higher rates of depression. However, whether people suffering from depression are at higher risks of divorce or whether divorce itself increases the risk of depression is still being debated.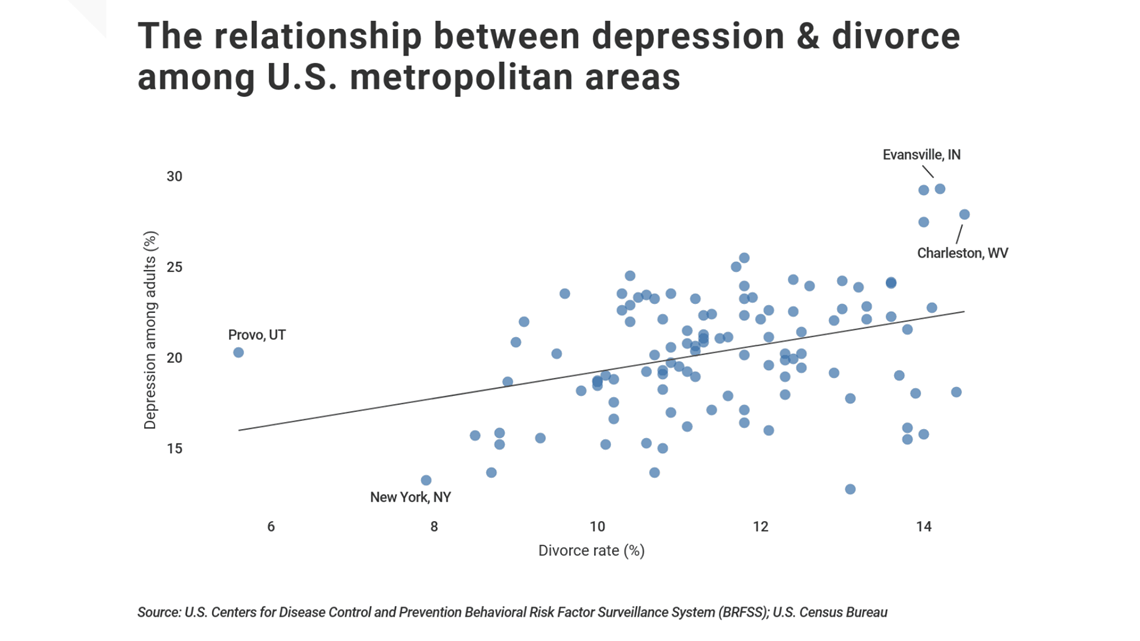 Also, unchecked mental illness can directly impact physical health. Researchers found mental health diagnoses were linked to higher rates of infectious disease, respiratory disease and weight gain. The study indicated a positive correlation between depression and obesity.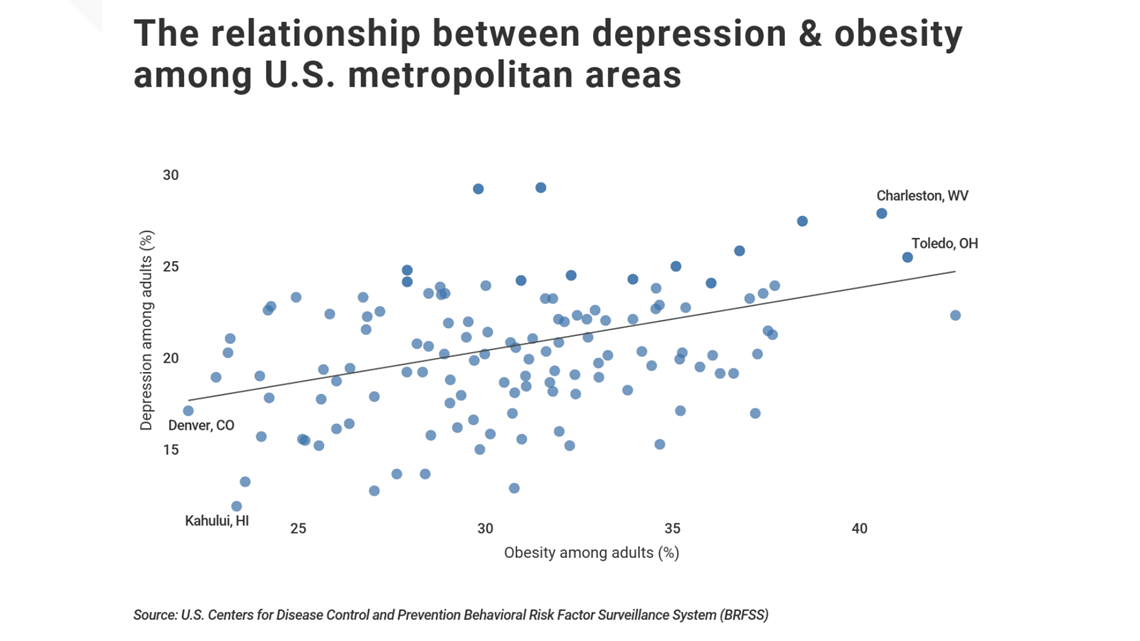 Lastly, researchers found reinforcement in the relationship between financial health and mental health. Lack of funds for rent, healthcare and food all increase stress and can trigger mental health issues. Depression can hinder job performance or make for a difficult time finding employment at all.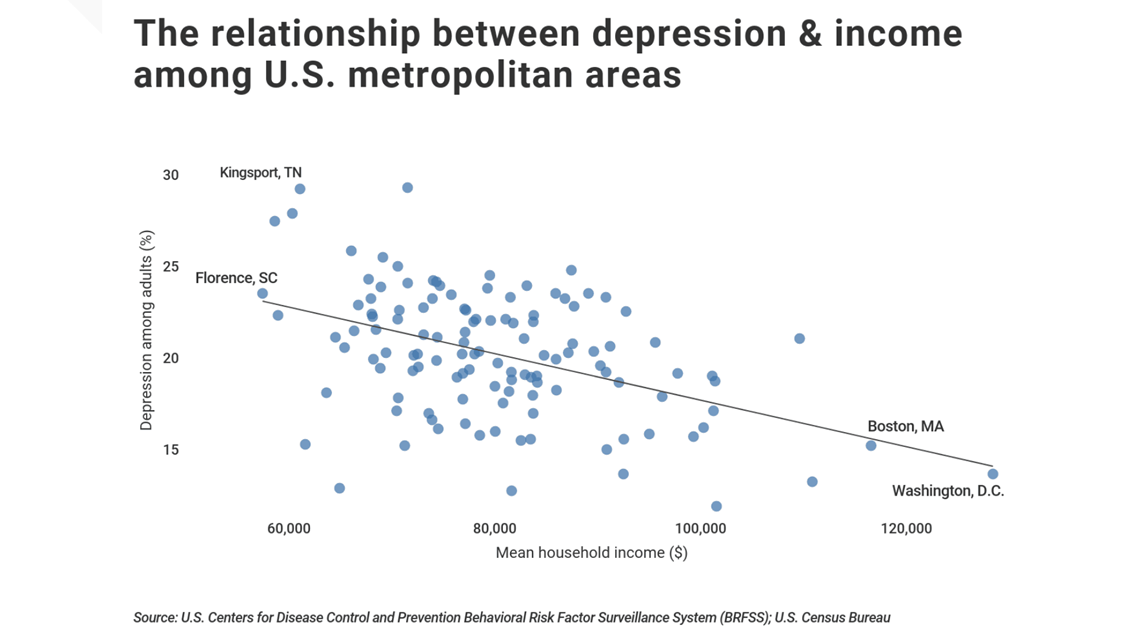 Cities that ranked the lowest for depression were Miami, New York City and Washington D.C.
Here is a breakdown of the percentage of people in Cleveland diagnosed with depression and the correlation to factors like divorce, poverty level and obesity:
Share of adults ever diagnosed with depression: 21.9%
Share of adults who are obese (BMI 30.0 – 99.8): 32.7%
Share of total population with a disability: 14.5%
Share of total population who are divorced: 12.1%
Mean household income: $74,406
Share of total population below poverty level: 14.8%