Set sail! Tall Ships Festival takes over Cleveland
Ahoy, mateys! The tall ships are back!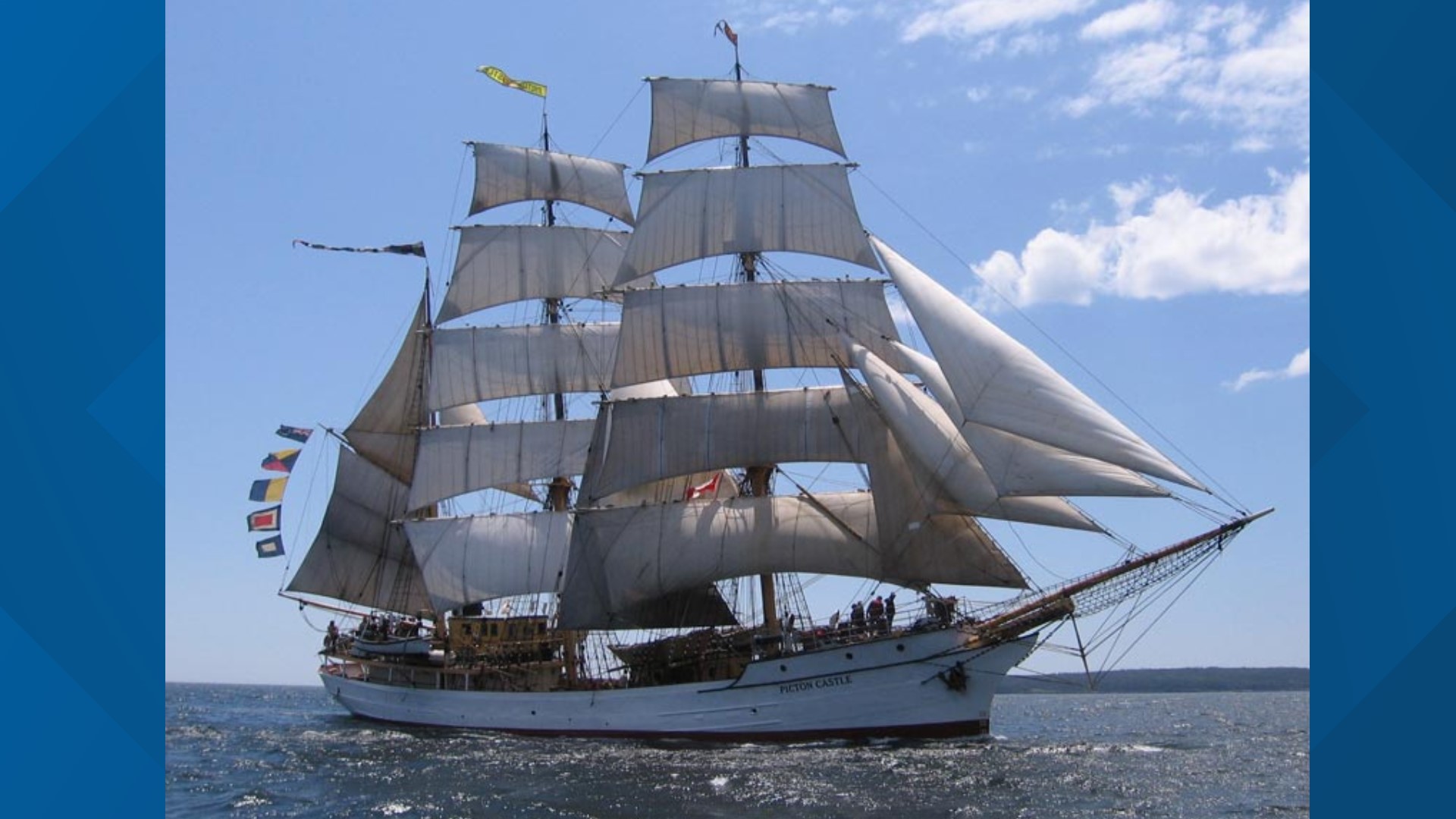 Climb aboard! The tall ships are back in Cleveland!
It's a four-day festival that runs Thursday, July 11 through Sunday, July 14 on Lake Erie near FirstEnergy Stadium, which kicks off with a ceremonial parade as the ships arrive in Cleveland.
What can you expect from the event? Below is a guide to everything you need to know...
Chapter one
:
What are the hours?


- 7 p.m. Captain's reception and opening ceremony
Friday (July 12), Saturday (July 13) and Sunday (July 14):
- 9:30 a.m. Gates open to the public.
- 10 a.m. Scheduled sail-aways begin.
- 11 a.m. until 6 p.m. Festival activities, exhibits and public ships boarding.
Chapter two
:
How much does it cost?
Admission to the festival requires a ticket. General admission offers all guests the opportunity to climb aboard and tour the tall ships.
Advanced ticket prices, which are listed below, will increase for walk-up sales:
- $15 for general admission
- $13 for seniors, veterans and active military members
- $10 for children ages 5-14
- Free for children ages 4 and younger.
There are additional VIP ticketing options for a separate price ranging from $100 to $250.
Tickets can be purchased in advance HERE.
All ticket sales are final, and the festival happens rain or shine.
Chapter three
:
What ships can I expect to see?
This year's fleet includes ships from the U.S., Canada and New Zealand, which will be docked near FirstEnergy Stadium.
Here's the fleet lineup as listed on the event's site (click each ship's name to learn more about that specific vessel):
PHOTOS | 2019 fleet for Cleveland Tall Ships Festival

Chapter four
:
Can I actually sail on a ship?


Yes! This is the known as the sail-away option, which requires a separate ticket.
"This ticket allows you to sail away on the tall ships for a 90-minute excursion on Lake Erie," according to the event's site. "Time slots are available on the Appledore IV, Appledore V and Inland Seas."
Prices for day tours are $65 (10 a.m. until 5 p.m.) or $85 for twilight tours (6:30-8:30 p.m.)
Chapter five
:
Where should I park?
The suggested lot is at 528 Erieside Avenue, but space is limited. There's another nearby lot at the Great Lakes Science Center (453 Erieside Ave.)
If you're taking an Uber or Lyft to the event, a "rideshare zone" will be established near the festival entrance.
Chapter six
:
Meet your favorite WKYC personalities
Be sure to stop by the WKYC Studios booth at the Tall Ships Festival where we'll have tons of sailing-related fun.
You can meet some of your favorite Channel 3 News personalities and enter to win a pair of kayaks.
We're also partnering with The Foundry, Edgewater Yacht Club, Sailing Inc. and Sailors for the Sea to help you learn more about sailing. We'll have a sailboat and definition sheets handy to help you learn the difference between port and starboard, bow from stern and other parts of a sailboat as well as how to tie the main nautical knots.
We'll also have gutter boat races, giveaways and popcorn from Campbell's Sweets Factory.
Chapter seven
:
What else can I expect?
Here's the live music lineup:
- 1 p.m. Tom Mason and the Blue Buccaneers
- 2:30 p.m. Tom Mason and the Blue Buccaneers
- 1 p.m. Tom Mason and the Blue Buccaneers
- 2:30 p.m. Tom Mason and the Blue Buccaneers
- 1 p.m. Tom Mason and the Blue Buccaneers
- 2:30 p.m. Tom Mason and the Blue Buccaneers