CLEVELAND — If you are headed to downtown Cleveland, you might notice some new decor on the corner of East 14th Street and Euclid Avenue that inspires equality for all races.
On Friday afternoon, five new Voices of Cleveland murals were unveiled in the U.S. Bank Plaza in Playhouse Square.
According to the press release, "this pop-up gallery continues the Public Art Project's momentum and discussions centered around equity, justice and participatory democracy - initially sparked by the civil unrest in Cleveland and across the country."
The outdoor exhibition is also part of DCA's annual Sparx in the City event, an exploration of Cleveland's arts and culture community.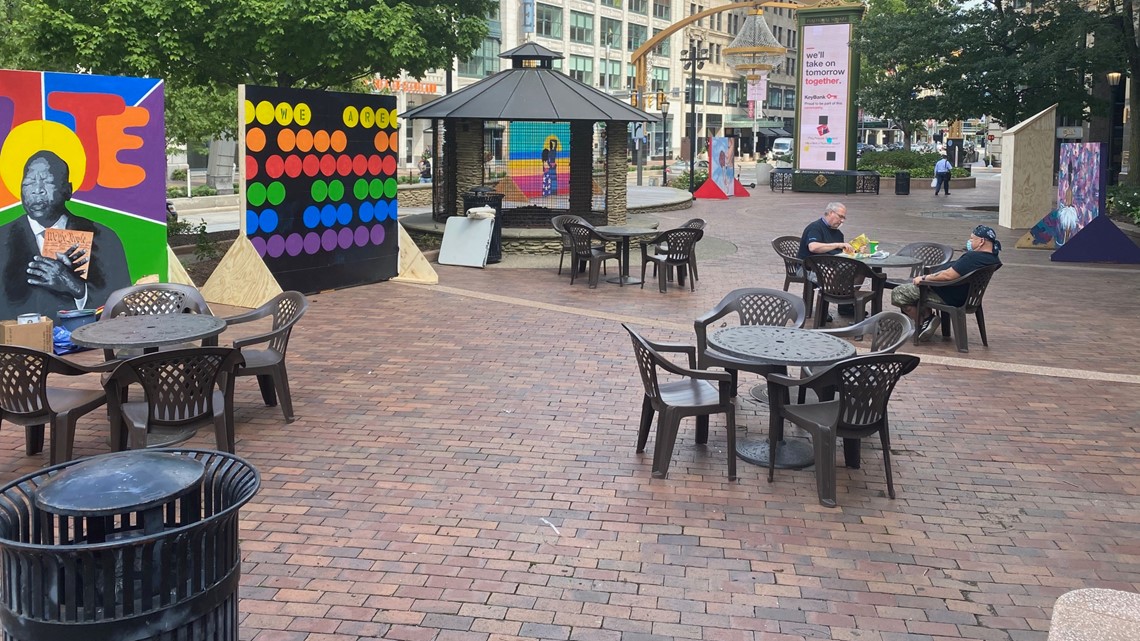 The murals were created by September Shy ("Little Ballerina" and the "Black Girl at the Chalkboard" series), Antwoine Washington ("Meeting with the Son of God") and Brandon Graves.
Shy and Washington's pieces of art were commissioned by the Greater Cleveland Partnership.