SOLON, Ohio — Editor's note: the video in the player above is from a story published on July 20, 2021.
On Wednesday morning, a woman was stopped by officers with the Solon Police Department in connection to the recent incident in which a baby girl was found at an RTA bus station in Cleveland.
According to officials, police received a call this morning around 8 a.m. when a citizen reported seeing a woman that looked like the unidentified female believed to be connected to the discovery of "Baby Doe" in Cleveland Saturday evening.
Upon arrival at the Solon Square Shopping Center, police attempted to identify the woman and discuss the incident with her, but the woman refused to comply with police. After nearly three and a half hours, the woman was released without having identified herself.
Late Wednesday evening, RTA officials released a statement confirming the details of the encounter the woman had with Solon police.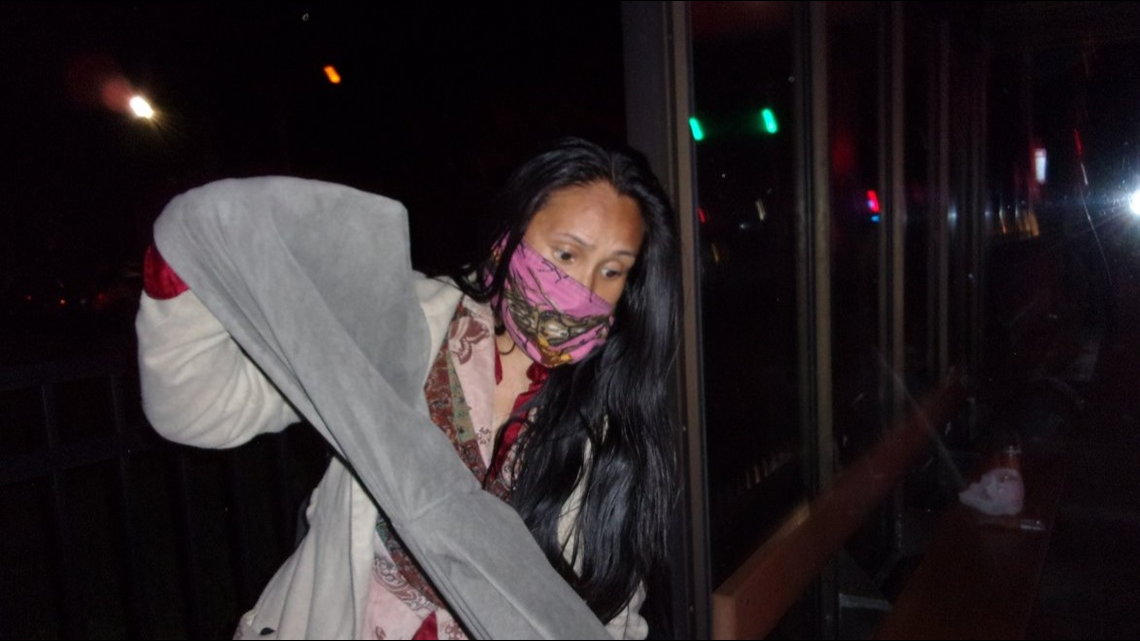 The baby was discovered at the bus stop at East 105th Street and Superior Avenue at around 11 p.m. on Saturday night. The young girl was found in the arms of 67-year-old Bennie Anderson with EMS crews seeking to examine the infant. Police were able to verify Anderson's identity and took him into custody for a parole violation, only after tasering him in the leg due to his noncompliance.
At about the same time, a woman with a stroller came across the street to the bus stop, telling officials that she was the mother of "Baby Doe." The woman also claimed she was Anderson's wife and identified herself as "Federal Judge Love." Police were unable to verify her identity.
Despite best efforts, the woman was not identified during the incident and was able to leave the scene and the child.
If you have any information that can help investigators identify this woman in connection with the recent incident involving Baby Doe, please contact RTA Transit Police at 216-566-5163.
EMS took the baby to University Hospitals Rainbow Babies and Children's Hospitals. She is now safely in foster care.
"The child is in foster care until we can identify the family and reunify the child with her family," says Elizabeth Nekoloff of Cuyahoga County Child and Family Services. "We're gonna be working with the hospitals to try to determine has a child been born between 4-6 months ago, who was that child, are there any concerns? But, as of right now, we don't have any information to go on."