PEPPER PIKE, Ohio — "A great deal of progress has been made" in regards to repairs on a gas line that caught fire nearly two weeks ago in Pepper Pike.
Mayor Richard Bain and Police Chief Joe Mariola say Dominion energy crews have finished removing a large portion of the pipeline at Brainard-Shaker Circle and must now dig up and examine roughly 3,000 feet of welding as part of extra safety measures. Due to this, the circle will remain closed until at least late January 2020.
Additionally, Shaker Boulevard eastbound will be closed "sporadically" between this Friday and Sunday while workers inspect and possibly replace a section of the line. The road is already limited, and officials are asking drivers to seek alternate routes during this time.
A gas leak in the early morning hours of Nov. 15 led to the massive fire, and hundreds of people lost power and had to be evacuated. An investigation continues to find out exactly what happened.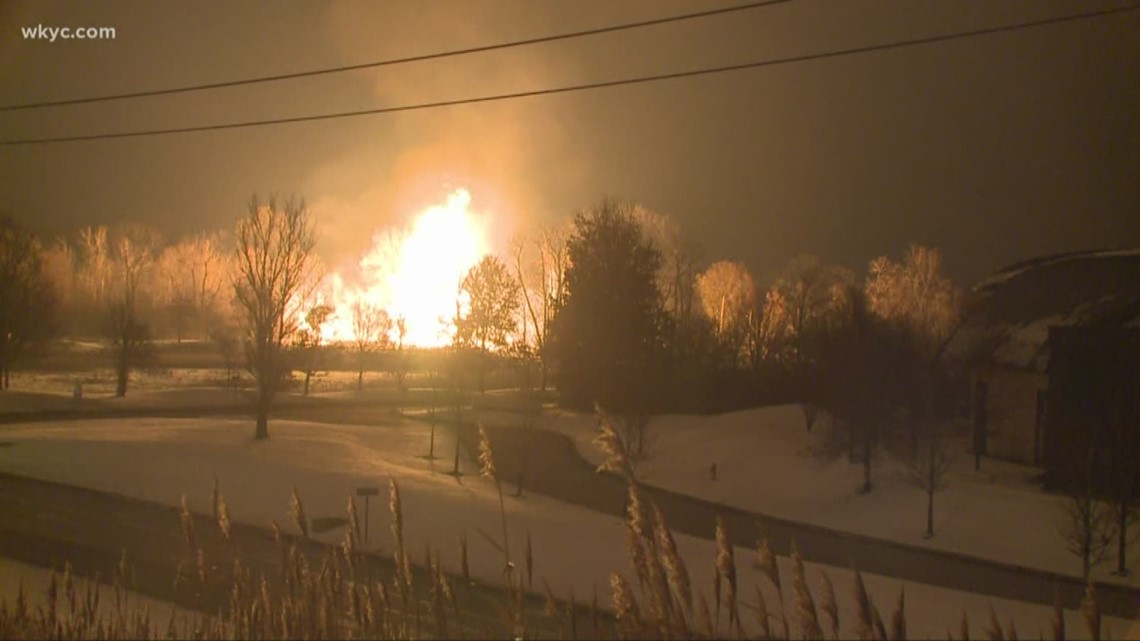 Check below for a diagram of suggested detours around Brainard-Shaker Circle.