BRATENAHL, Ohio — There are no buried bodies. No torrid affairs between high ranking officials, nor officials being led away in handcuffs for million dollar embezzlements. We're talking about a sleepy village with less than 1,300 residents.
But when a 24-year resident sues village hall and wins, in a case that goes all the way to the Supreme Court, people start paying attention.
The case isn't particularly sexy, and not one you'd think the Supreme Court would ever hear. It's over a vote to elect a council member to temporarily fill in for the mayor if he can't perform his duties. The problem is, it was done in secret.
Adding intrigue to this story, is the woman who won the case. Pat Meade is running for mayor against the long-standing incumbent, John Licastro, in the village elections this November. And, they live next door to each other, likely making trips to the mailbox uncomfortable to say the least.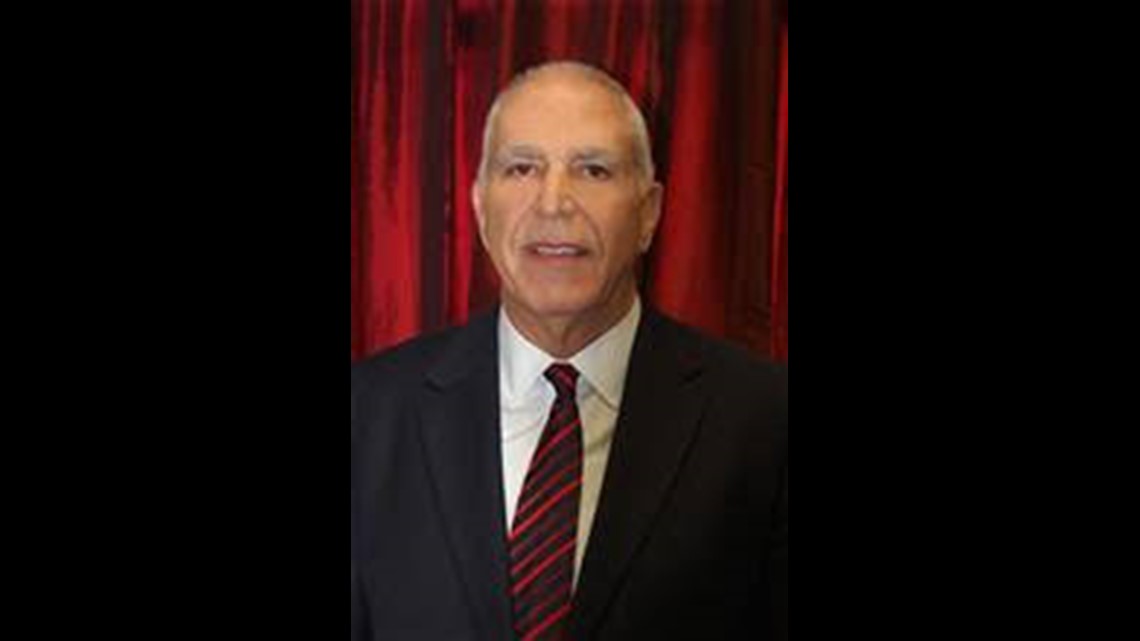 Meade is the founder of a community newspaper called MORE Bratenahl, something she says she started in 2008, because "many villagers had said that they didn't know what was going on at village hall. So, I thought, well if people want to know what's going on, we can create a publication, and it would be objective information. And we could create a more informed and engaged citizenry."
Since then, she says she's attended virtually 95% of all public meetings. And she hasn't done it quietly.
According to Mayor Licastro, who was elected to council in 1994, has been mayor since 2001, and has lived in the village for 64 years, Meade has made "hundreds and hundreds of public record requests for anything and everything, which she has the right to know. But they've been voluminous in their nature. Some have been boxes and boxes of documents, thousands of emails. Whatever it is, we've complied. Now, what purpose they serve my opponent, I really can't speak to that."
In 2016 he found out at least why she wanted some records.
During the village's first council meeting of the year in 2015, two members were nominated to become President Pro Tempore, which is the person who would fill in for the mayor if needed, as required by the state's Revised Code. The mayor asked the council members if they wanted to vote by secret ballot. It's something they've done several times in the past when more than one person has been nominated. While one council member questioned whether or not this was legal, no one responded according to meeting minutes, and the vote went ahead. Without revealing who voted for whom, the winner was announced.
Mayor Licastro explained that the village voted in this manner because of, "What I call excessive courtesy. Because we're a small village, neighbors and friends didn't want us to be confronted with, 'Why didn't you vote for me?' I thought they were friends."
For Meade, this wasn't about etiquette. It was about breaking Ohio's Open Meetings Act, otherwise called Sunshine Laws, which says "All meetings of any public body are declared to be public meetings open to the public at all times." And while the vote for President Pro Tempore was held in public, how the council members voted was kept secret, something Meade felt violated the law.
Meade says, when she asked to see the ballots, she was dismissed.
"So, after so many times, I was trying to do it in the right way, through internal channels, but when it became apparent that I could not resolve it properly internally, I had to try and find another way to address it," she said. And she did, bringing the matter in front of the Cuyahoga County Common Pleas Court, asking for an injunction preventing the village from holding secret ballots in the future.
The court ruled against her, but because Meade had filed a public records request, the village did end up giving her the secret ballots, although it did not say it would stop the voting practice. So, Meade took the case to the Court of Appeals, which upheld the lower court's decision, ruling that since the secret ballots were eventually produced, "the public was not denied the knowledge of Bratenahl's decision making."
Most would have left it at that. But Meade decided to bring the case to the Supreme Court, even though her attorney warned it would probably be a losing battle.
"I couldn't quit at that point, because I was thinking about what was at stake. And what was at stake, was basically saying any public body and any party can vote on any business with secret ballots. And to me that was not acceptable," Meade said.
In August of this year, the Supreme Court unanimously agreed, reversing the lower court's rulings. In its decision, it wrote, "the availability of concealed information through a public records request does not retroactively make a meeting with secret votes 'open to the public.'" It also noted that the ballots weren't produced until more than a year after the council had conducted its vote.
Now, the village is out $96,000 in legal fees, according to the mayor, and it may eventually have to pay for more than $250,000 in Meade's legal fees, something the common pleas court is deciding.
While Mayor Licastro says the village will stop using secret ballots, he maintains the village did nothing wrong.
Since the Open Meetings Act does not specifically address secret ballots, the village could determine its own voting rules. And since the public is allowed to sit in the same room as council, it was not violating any laws.
"We were victorious in the Court of Common Pleas. We won at the Court of Appeals. There was no indication that the Supreme Court would rule in the manner in which they did. And yet my opponent pursued it to great expense for the village with more expense to perhaps be incurred."
All of this sets the stage for the next battle: the upcoming mayor's race. Meade is running against Mayor Licastro, a decision she says she made before the court's decision. She says she feels the village is going in the wrong direction, particularly when it comes to fiscal issues. But many of the village's residents say the discord has made things tense, as lines are being drawn in the sand.
So, while the story is nothing as scandalous as one of the longest serving mayors in Ohio being forced out of office for alleged illegal activity, as happened in Middleburg Heights earlier this year, this story has put Bratenahl in the national spotlight, with major publications like U.S. News & World Report writing about the case. It's notable, because it sets a strong legal precedent, putting other local governments on notice that they may be forced to change "business as usual."
Meade says of her win, "Here I was thinking I was going to help 1,200 residents, and I ended up helping 12 million Ohioans."