Firefighters were called out to St. Anthony of Padua School on Saturday morning. The St. Anthony of Padua Parish tells WKYC the fire was reported in the basement and then damaged classrooms above. Fire officials estimate roughly $1 million in damages from the fire which investigators believe was intentionally set.
"We're all sickened over it," said Kris Shakour. "It is disgusting to think that someone can do this to an elementary and middle school."
Shakour's son, 9-year-old Maddox, is now left without a classroom as the school works on a temporary plan to brings students back.
"I just don't know how someone can do that," said Maddox.
The Ohio State Fire Marshal's Office reports the fire was set sometime during or after a burglary at the property. The parish tells WKYC that there are no surveillance cameras in the building but hope investigators can help uncover some clues.
The parish said restoration crews are hopeful that they can get the school building back in order in around three months. They estimate around 30 percent of the building was damaged. For now, the school is looking into moving students into St. Bridget of Kildare School which closed their doors last year. The school is hopeful to get kids back into a classroom by sometime next week.
The damage is expected to be covered by insurance, according to the parish. Kris Shakour said the community is also coming together to also help support the teachers who may have lost their own items and teaching supplies in the classrooms.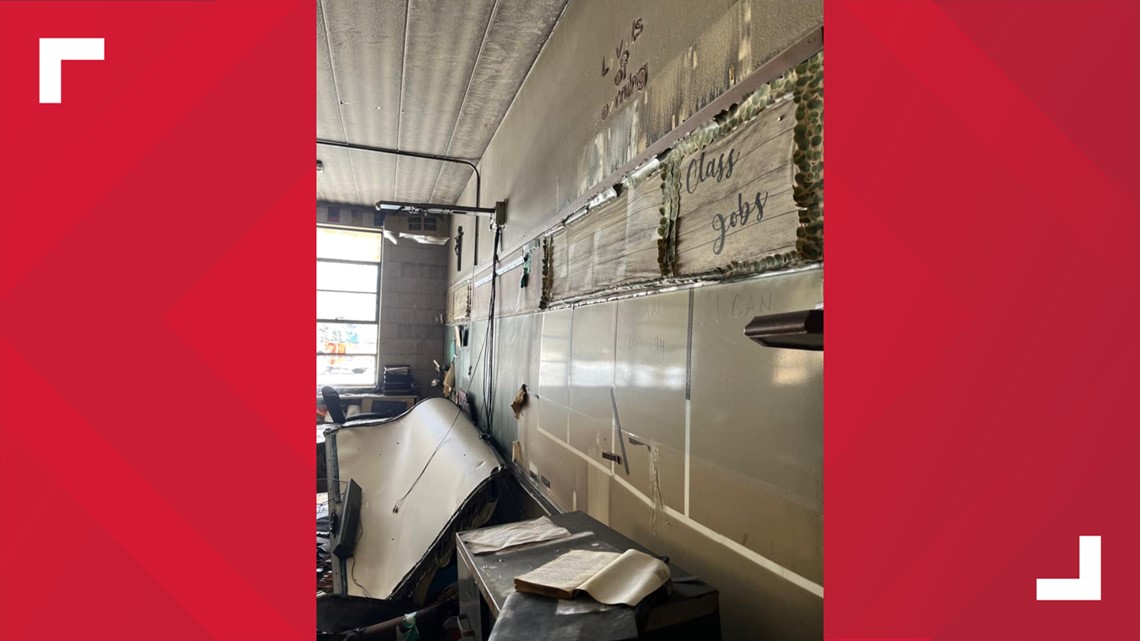 The State Fire Marshal's Office said they're working closely with the Parma Police Department and Parma Fire Department on the investigation. The Blue Ribbon Arson Committee is offering a reward up to $5,000 for information leading to the arrest and conviction of the person(s) responsible. Anyone with information is asked to call the tip line at 800-589-2728, Cuyahoga County CrimeStoppers at (216) 252-7463, or Parma Police Det. Marc Krakan at (440) 887-7323.