STRONGSVILLE, Ohio — EDITOR'S NOTE: The video in the player above is from a 2018 report on the same pet store.
Officials are investigating following a fire at a Strongsville pet store Monday afternoon.
The blaze occurred at Pick of the Litter in SouthPark Mall around 3:15 p.m., with the city's assistant fire chief telling 3News the flames likely broke out from incense that ignited wood shavings in the back room. While the store's sprinkler system kept the fire from spreading there was a large amount of smoke, which sadly led to the death of one dog.
Employees, police officers, and shoppers were able to rescue several other animals from inside the unit, including dogs, cats, bunnies, and gerbils. One worker suffered minor burns and smoke inhalation and was treated at the scene, while an officer received stitched at a local hospital after being bit by one of the dogs.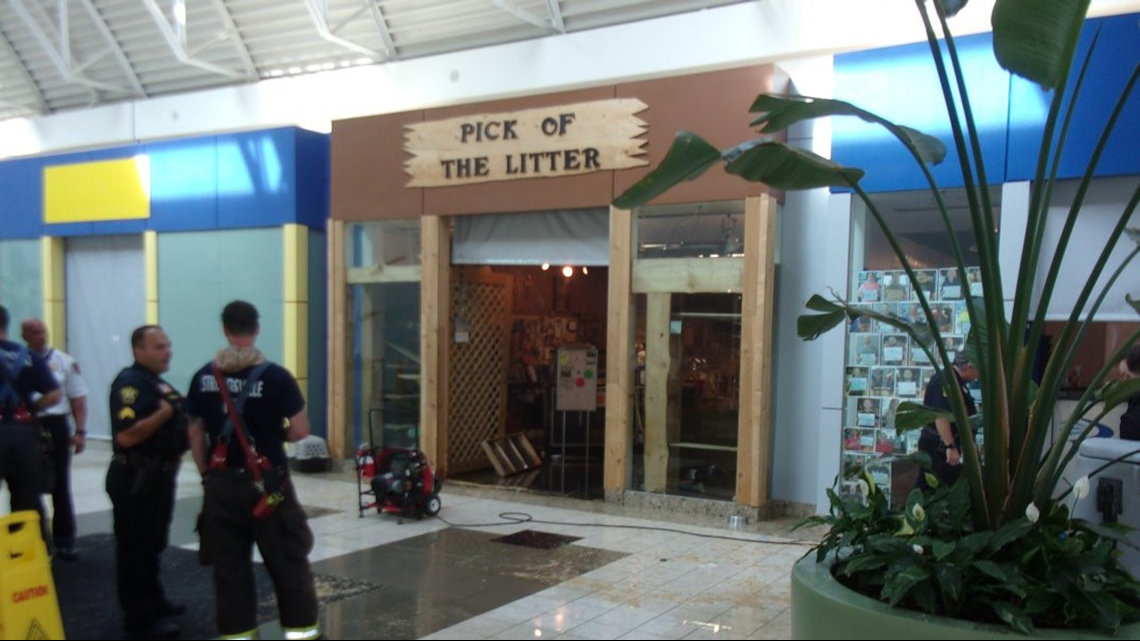 Pick of the Litter has previously run into problems in the community, with opponents accusing the operators of abuse and neglect of its pets. Protestors have spoken outside the store multiple times over the years, and the issue has even been raised at city council meetings.
The Strongsville Fire Department is still investigating the incident. In the meantime, the animals who were saved have been transported to other pet stores in the area.