EUCLID, Ohio — The Euclid Fire Department and several other crews have been battling a large warehouse fire since early Monday morning.
According to the Euclid Fire Department, firefighters responded to 24240 Rockwell Drive for smoke coming from a manufacturing building, just before 3 a.m.
The property was listed as a "target hazard" due to high amounts of magnesium on site and within various buildings on the property, the news release said.
A sign outside the building says PMT Group, with several different supply and chemical companies listed as its residents, including Magnesium USA.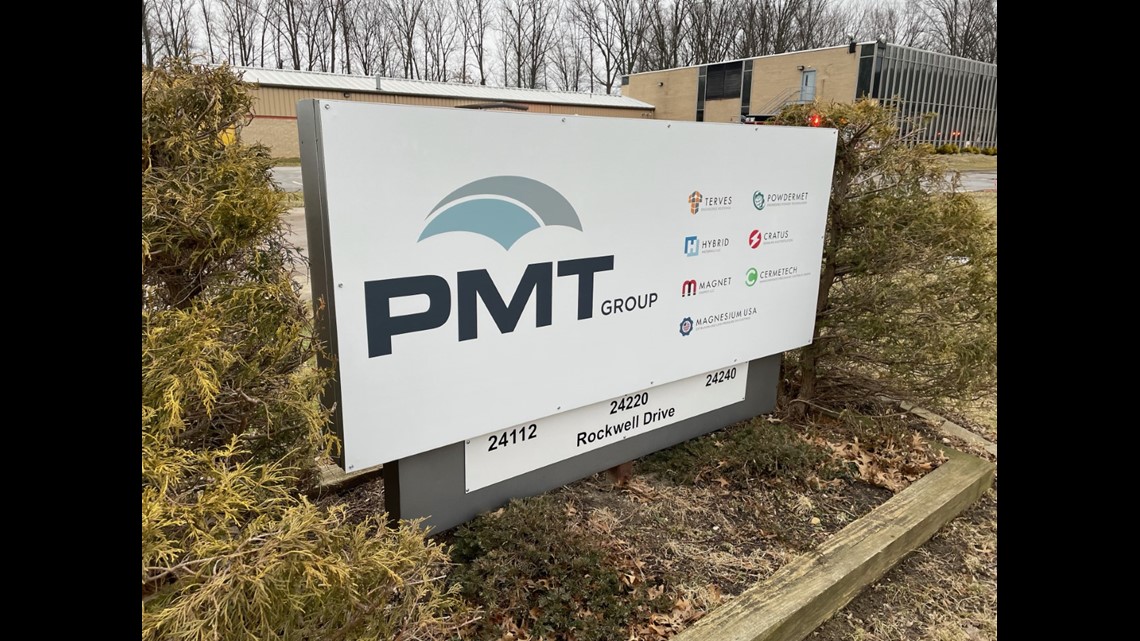 Chagrin Southeast Regional Hazmat Response Team also responded and worked with Euclid firefighters to get into the building.
That's when, the news release says, a fire was found burning inside a large sealed oven containing between four and 12 billets of magnesium.
We streamed live video from the scene, which you can see in the player below:
A sprinkler system inside the building activated prior to entry and is keeping the large oven cool, and crews removed combustibles and explosives from around the oven, including several acetylene tanks.
The Ohio EPA is aware of the situation and is investigating. According to the Euclid Fire Department, there is no threat to the environment or to businesses and homes in the immediate vicinity.
EFD personnel and hazmat specialists are working with company representatives to continue managing the incident, the news release said.
3News has a crew on the scene. Stick with 3News for updates as they become available.
Want to be among the first to know the most important local and national news? You can download the free WKYC app and get the latest updates right on your phone: Android, Apple.