CLEVELAND — Disgraced former Cuyahoga County Auditor Frank Russo is back living in the Cleveland area with his life partner after being released from federal prison Friday, 3News learned.
Russo, 70, was being held at the Butner (N.C.) Federal Correctional Institution and had about four years remaining for his role in the Cuyahoga County corruption case.
He was originally sentenced to 22 years in prison, but because he agreed to cooperate with federal prosecutors, U.S. District Court Judge Sara Lioi lowered his sentence to 14 years.
A source tells 3News that Russo is not expected to return to prison, despite having about four years remaining on his sentence.
Russo was released on several conditions, including wearing a home-monitoring device.
The release was apparently not yet approved by the judge and Russo did not seek compassionate release through the court.
Instead, he was quietly released Friday morning by the U.S. Bureau of Prisons because of his failing health and the threat of COVID-19, a source familiar with the release told 3News.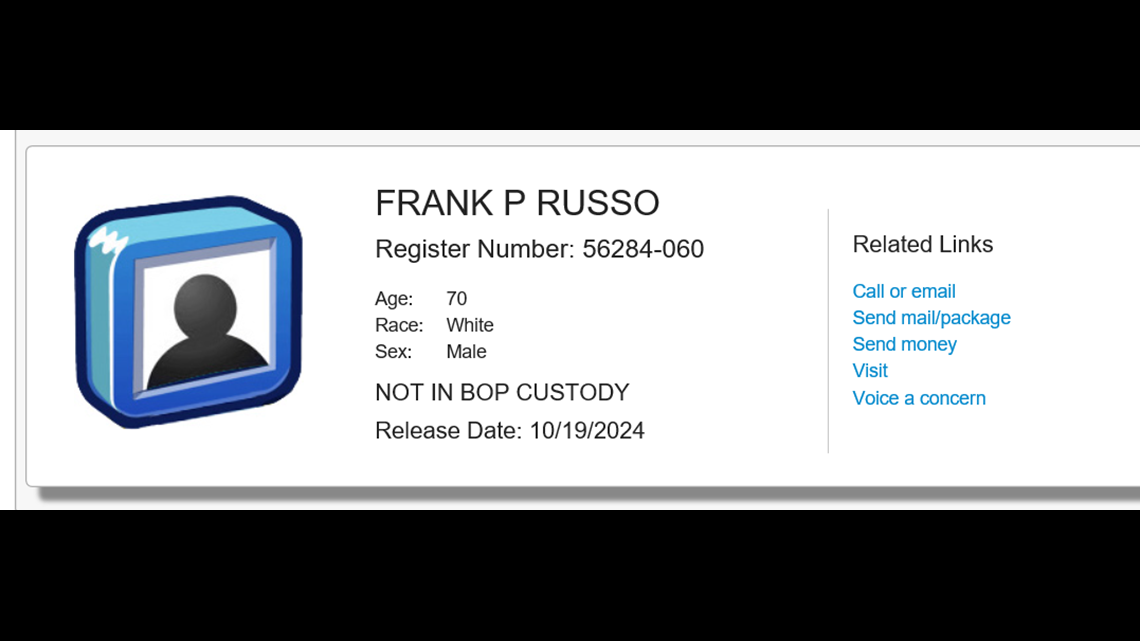 If he remains free, Russo will have served under eight years in prison. He's been ordered to pay $6.9 million in restitution.
Russo admitted taking more than $1 million in bribes, gifts and trips in exchange for jobs, contracts and political favors during his tenure in county politics.
"I cannot envision a scenario in which he returns (to prison)," the source said.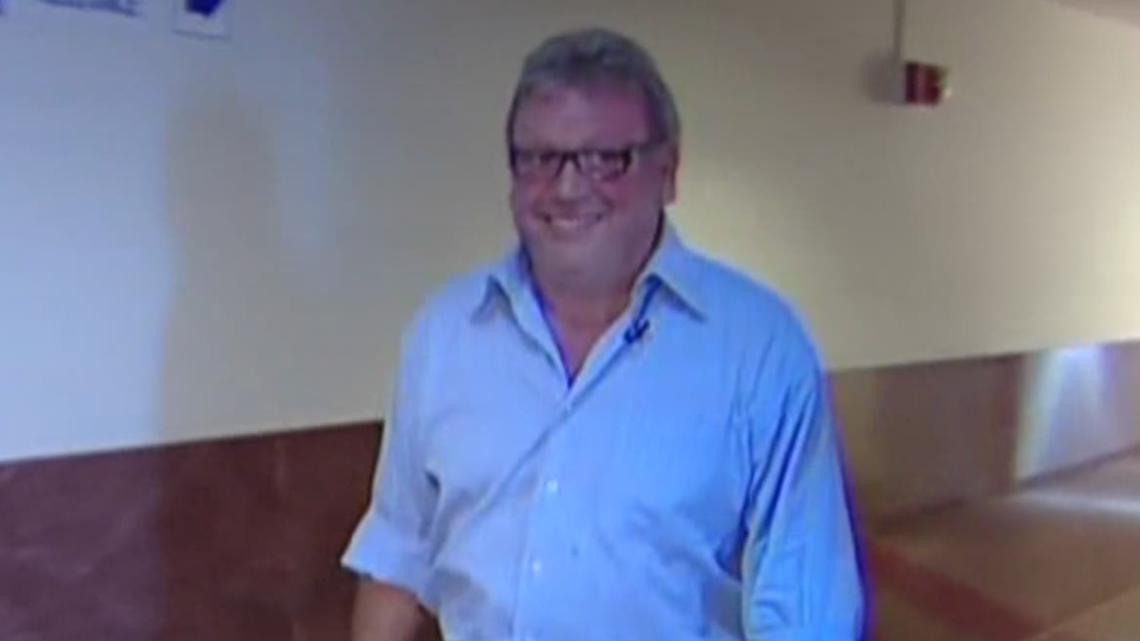 Butner prison is one of the country's most troubled prisons in the aftermath of the COVID-19 outbreak. At least five inmates have died.
Russo is living in suburban Cleveland with long-time partner Michael Calabrese, a source said. Russo could not be reached for comment.
Russo and former Commissioner Jimmy Dimora were the two top county officials caught up in the corruption case that saw more than 70 people indicted.
Dimora, 64, is serving a 28 year sentence in Elkton federal prison. He has asked for a release as well because of the COVID-19 spread. His request, as well as the requests of more than 830 Elkton inmates have not been addressed. At least nine Elkton inmates have died of COVID-19.
A court battle has ensued and the ACLU has been critical of prison officials for not transferring inmates designated "medically vulnerable."
This story is a developing story. Stay with 3News for updates as they become available.