BAY VILLAGE, Ohio — A Bay Village icon came down came down Thursday morning.
The building that recently served as a Honey Hut location at Huntington Beach was demolished. The historic water tower attached to the structure remains intact.
Referred to as "The Hut," the stand was open this summer but recently closed for the season.
The park is undergoing major renovations, with new bathrooms and changing rooms installed this summer.
"As the restroom nears completion, construction is underway for the next phase of improvements inclusive of re-envisioned concessions and picnic areas," said Jacqueline Gerling, Cleveland Metroparks.
The Metroparks owns The Hut and leased it out to other vendors throughout the years, including Mitchell's Homemade Ice Cream.
Gerling tells 3News that a new 1,457-square-foot concession stand will replace the current one and allow for more eating options.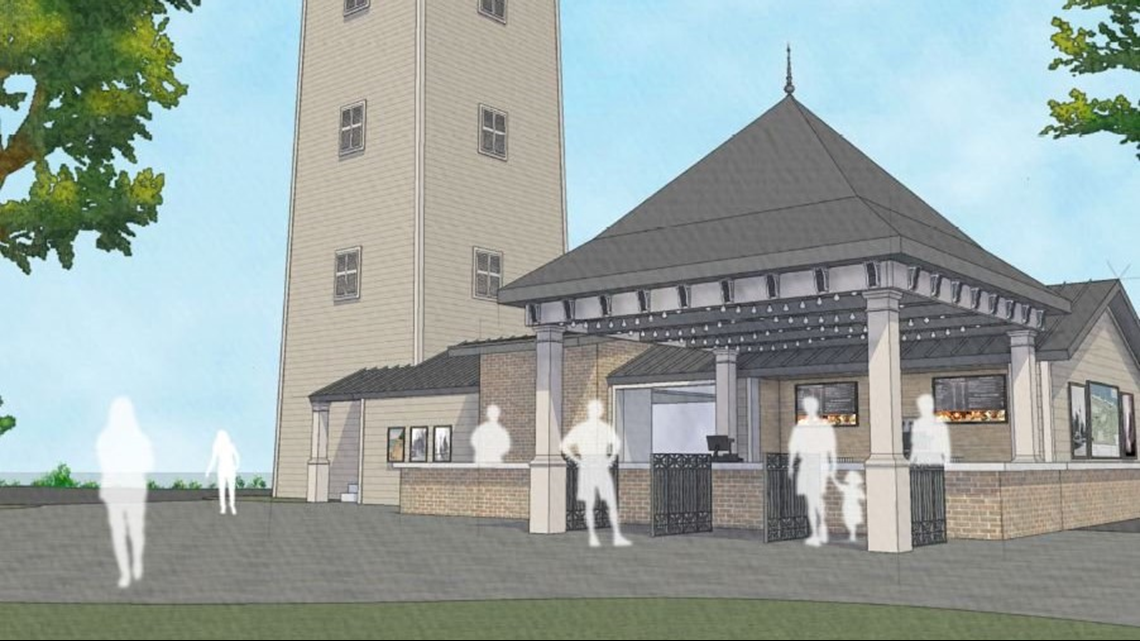 "Planning for specific improvements to Huntington Reservation has been underway for the past several years," she added.
A 4,000 square-foot-picnic area will also go in that overlooks the shoreline and includes a fire pit.
The upgrades are part of a multi-year master plan for Huntington Beach which began in 2018.
See photos of other renovations to the area below: