PEPPER PIKE, Ohio — Officials in Pepper Pike have provided an update following Friday's large fire that broke out after a natural gas main leak at Brainard Circle.
A gas line exploded just before 1 a.m. and burst into flames. Residents were immediately evacuated and taken to the Beachwood Community Center for the night (they are allowed to return home), and Dominion Gas shut off the supply feeding the blaze.
Pepper Pike Mayor Richard Bain and Police Chief Joe Mariola report that Dominion, Public Utilities Commission of Ohio and the State Fire Marshall of Ohio are conducting the investigation into how and why the natural gas main leak occurred. They add that the investigation could take several weeks.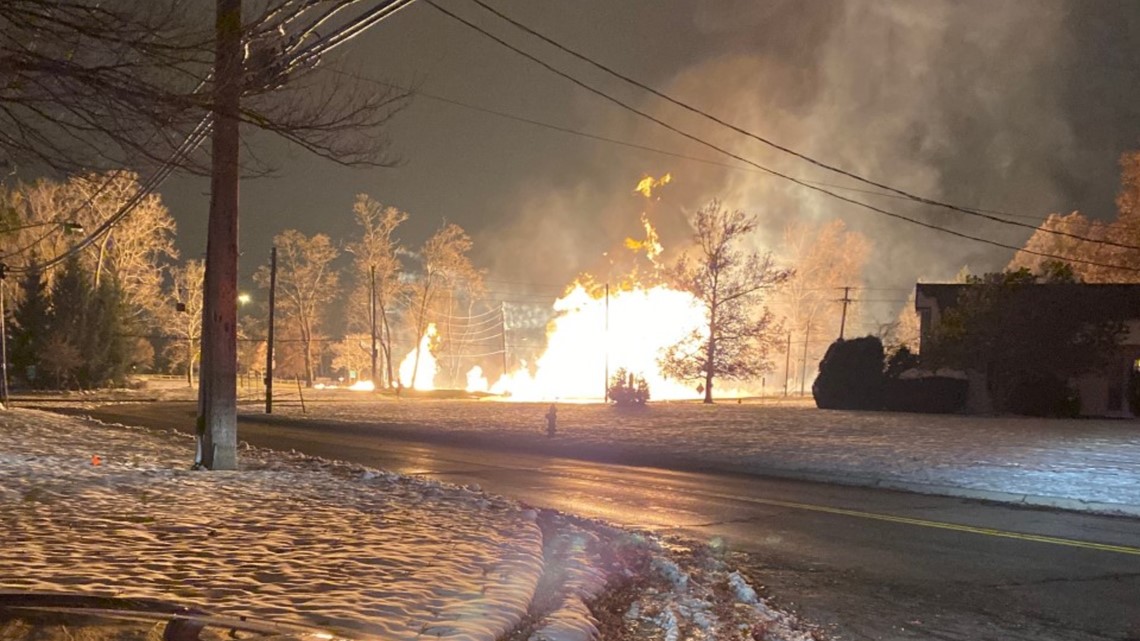 Once the investigation is complete, officials say the reconstruction of the natural gas line and roadway will commence, along with the repair of power lines, phone lines and cable lines.
First Energy has restored power to all homes in the city.
From a traffic perspective, there is no access to the circle from Brainard Road or Gates Mills Blvd. There is no westbound access to Brainard Circle from Shaker Blvd. Also, you can access Pepper Pike City Hall from Shaker Blvd. only.
Bain and Mariola say the city is working to reopen the roadway as soon as possible.