BEACHWOOD, Ohio — Plans are in the works to add to Beachwood Place Mall's exterior in hopes of revitalizing the troubled mall.
According to renderings issued by mall owner Brookfield Properties, the "Outdoor Connector" concept includes an outdoor theater and lot for food trucks at the Richmond and Cedar roads corner of the mall. The renderings also depict outdoor lawn games and green space for communal use.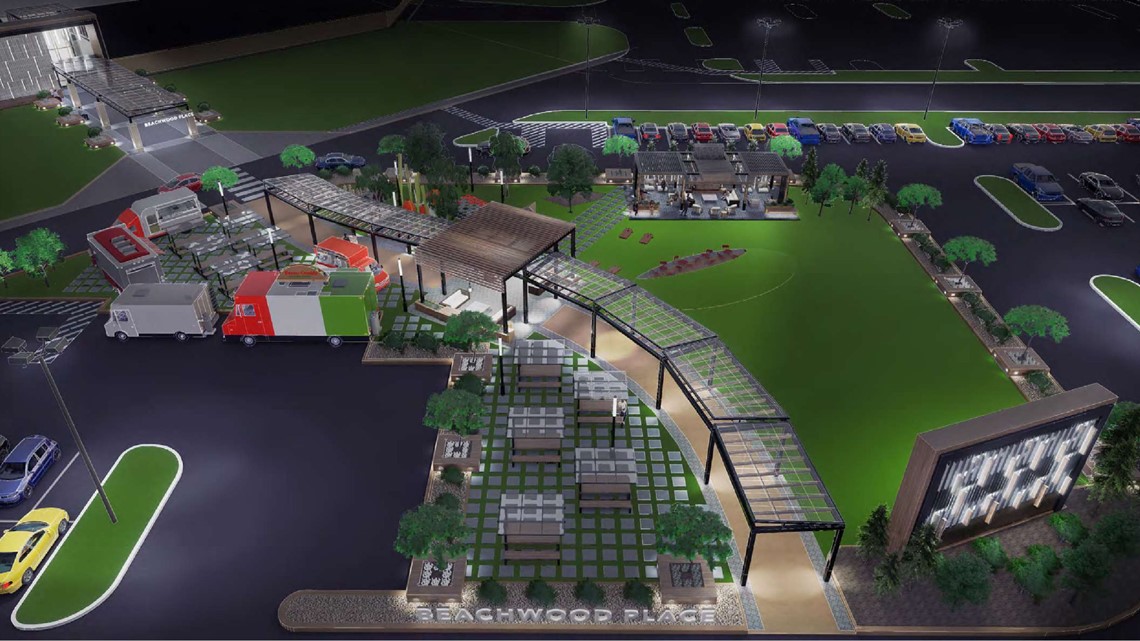 "I appreciate the innovative and creative spirit that Brookfield Properties demonstrates in these designs," Beachwood Mayor Martin S. Horwitz said in a statement issued to WKYC Friday. "They clearly understand the importance of Beachwood Place as an integral part of our community. This outdoor-connector concept, complete with a community-gathering area, will be a beautiful new venue for outdoor programming to benefit Beachwood residents and our neighbors."
Brookfield Properties also issued a statement Friday afternoon:
"Beachwood Place has been a staple within the community for over 40 years. To ensure it remains a premier retail destination, Beachwood Place must evolve to meet the changing needs of its community. We listen to our guests and incorporate their feedback into our plans, protocols and leasing strategies. These development plans represent our commitment to Beachwood and a new era of the shopping center."
The area northwest of the mall has expanded in recent years as the corner of Richmond and Cedar roads has developed under La Place at Beachwood Place. Retailers such as Diamonds Direct have moved in within the last year, while eateries like Lindey's Lake House and Mitchell's Ice Cream remain popular.
Emails obtained by Cleveland Jewish News in July suggest even more plans in the works for the mall, including a hotel and apartments.
The mall has been plagued by crime in recent years, including a shoplifting incident that ended in a police shooting in June, and a massive disturbance inside the mall involving more than 500 people in December 2016.