CLEVELAND — *EDITOR'S NOTE: The above video is from a previous story about the city of Cleveland's streets.
As the snow piled up Sunday night and into Monday morning, Northeast Ohio's roads became dangerously covered in some spots, leaving many residents trapped and unable to go anywhere.
The Ohio Department of Transportation also took its shots, but is now taking the chance to clarify which roads it is responsible for plowing and which ones it has no jurisdiction over. According to spokesman Brent Kovacs, ODOT only plows all interstate highways as well as "State Routes and U.S. Routes not within a City."
The department specifically shared a graph of Cuyahoga County, with lines indicating which routes its crews have been working to clear. These include I-77, I-480, I-490, I-90, I-271, I-71, and Route 176 north of I-480. In addition, select state routes in "a couple of villages" are also on the list.
"ODOT does NOT plow every road in the County," Kovacs emphasized.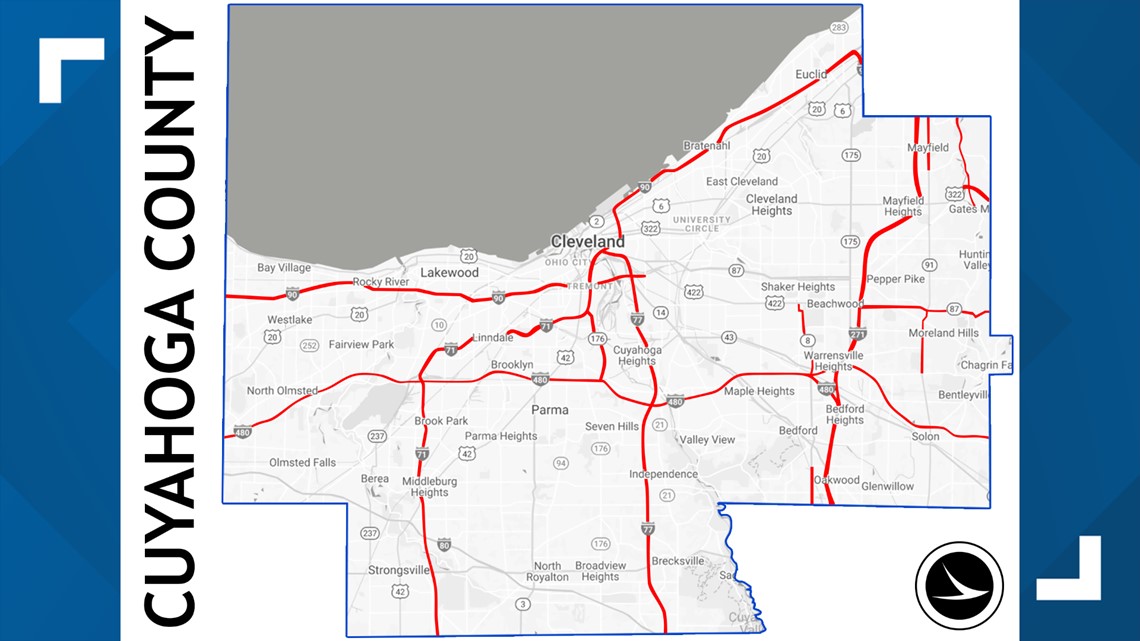 Prior to the storm's arrival, ODOT dispatched nearly 300 crews to assist with the anticipated cleanup and used more than 53,000 tons of salt before the largest flakes began falling. Still, with the snow coming down fast and eventually reaching heights of more than a foot in many areas, most of the highways were still quite slick, forcing motorists to greatly reduce speeds.