STRONGSVILLE -- "We've had people breaking into our (expletive) house, and now someone (expletive) killed her."
A brief 911 call is offering new insight into a Strongsville crime.
The call begins with a man saying, "I think my wife is dead." The 911 caller declared his wife had stab wounds on her back when he found her facedown. He also says the couple's son, who has Down Syndrome, was home.
It happened at a home on Blazing Star Drive around 9 p.m. Monday night.
WKYC has confirmed with the Cuyahoga County Medical Examiner's Office that a 49-year-old woman was killed in the incident. She has been identified as Melinda Pleskovic, a sixth grade teacher in Strongsville.
The Strongsville Fire Department was called to the scene to transport Pleskovic to the hospital, where she succumbed to her injuries.
Strongsville City Schools released the following statement:
We have been informed of an investigation being conducted by the Strongsville Police Department regarding an incident at the home of one of our 6th grade teachers. As this is an ongoing police investigation, we are unable to comment any further at this time. We will, however, have crisis counselors on hand for students to speak with as we are aware this is unsettling and has been publicized through the media.
Witnesses tell WKYC they heard a man screaming.
Investigators were at the scene for hours, towing two vehicles away from the property.
Pleskovic's husband told dispatch during the 911 call that people had recently tried to break in to their home.
Strongsville Police deny reports that there were break-ins across the area, but Pleskovic recently posted the following to her Facebook page: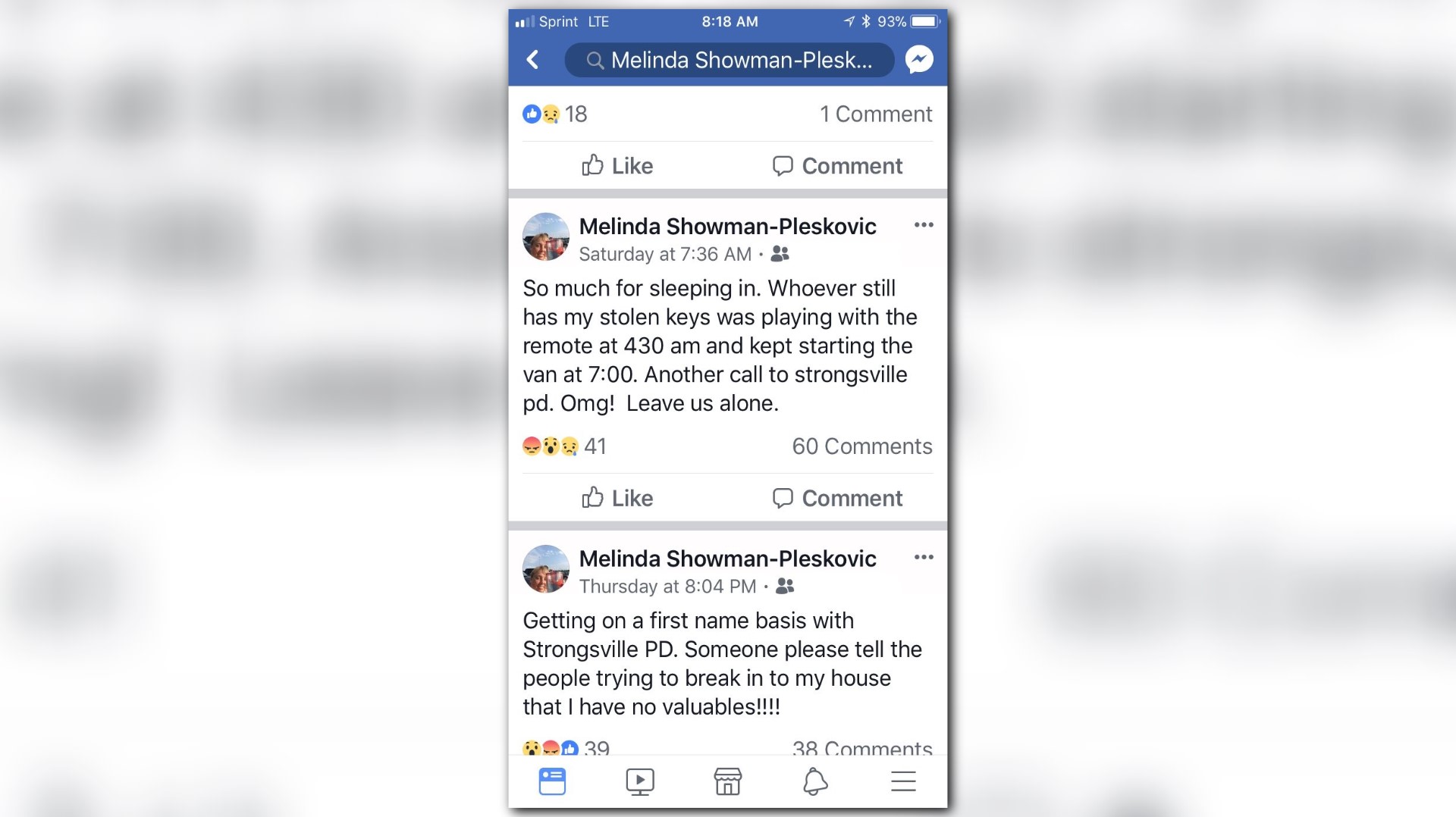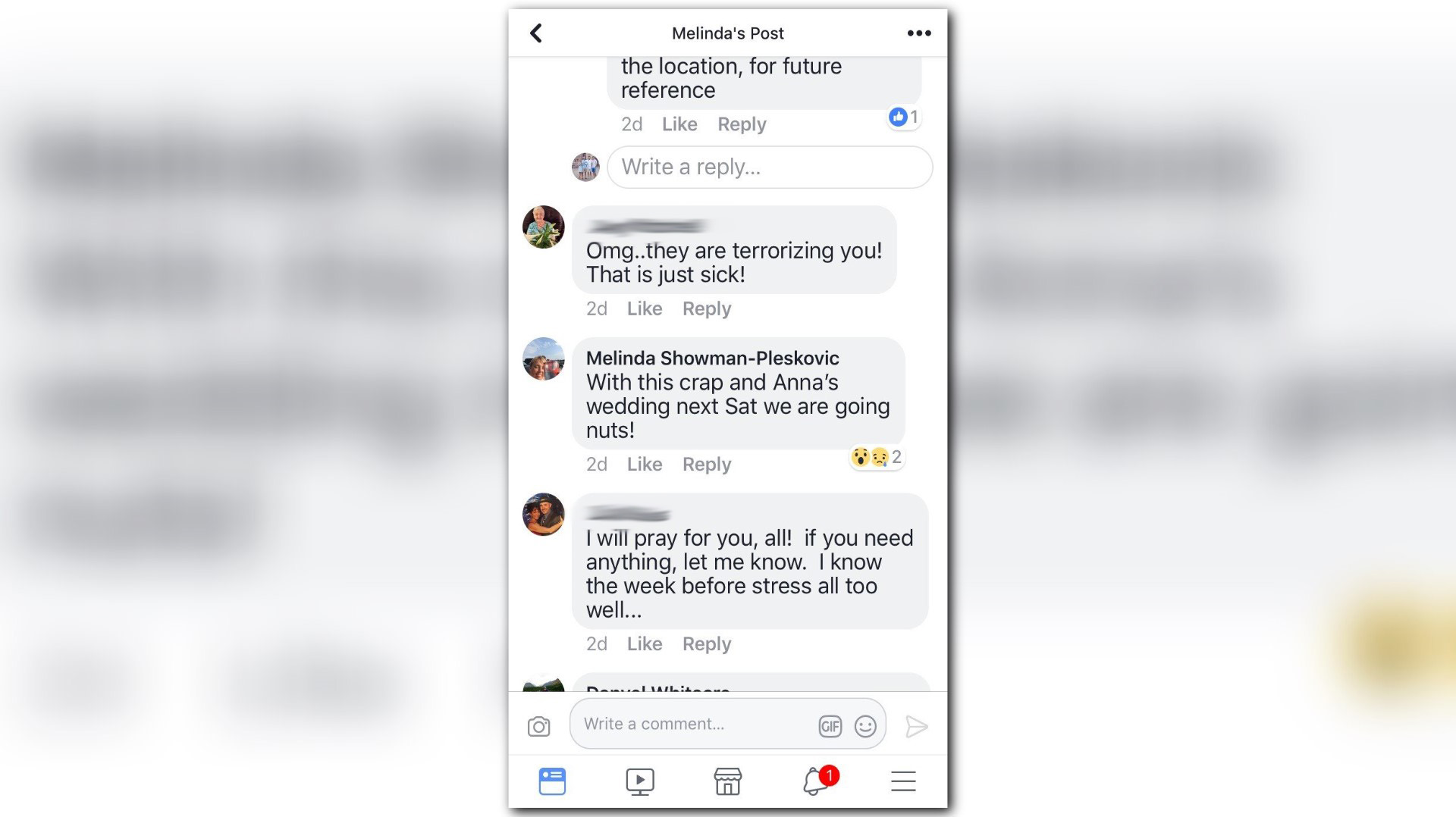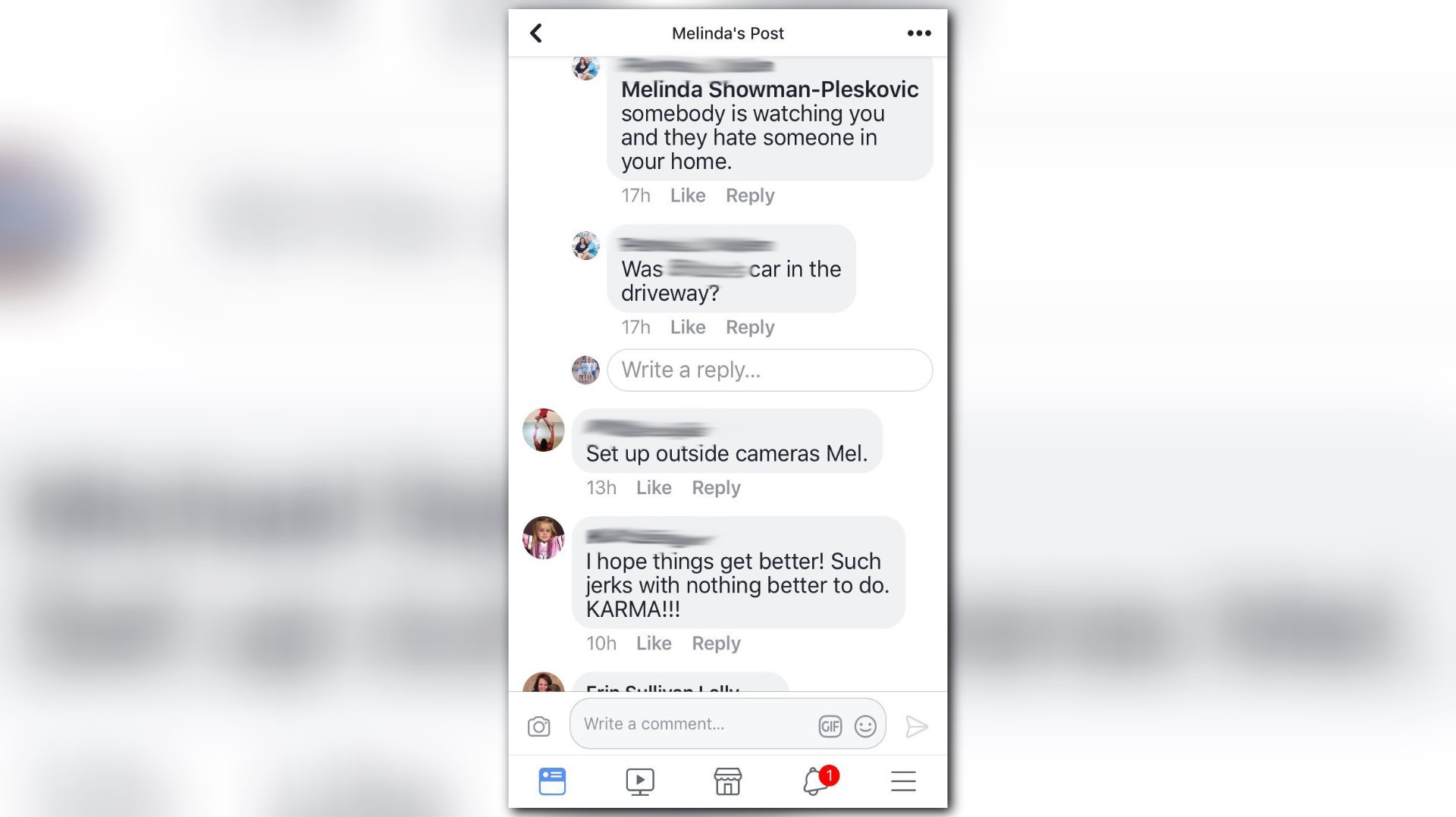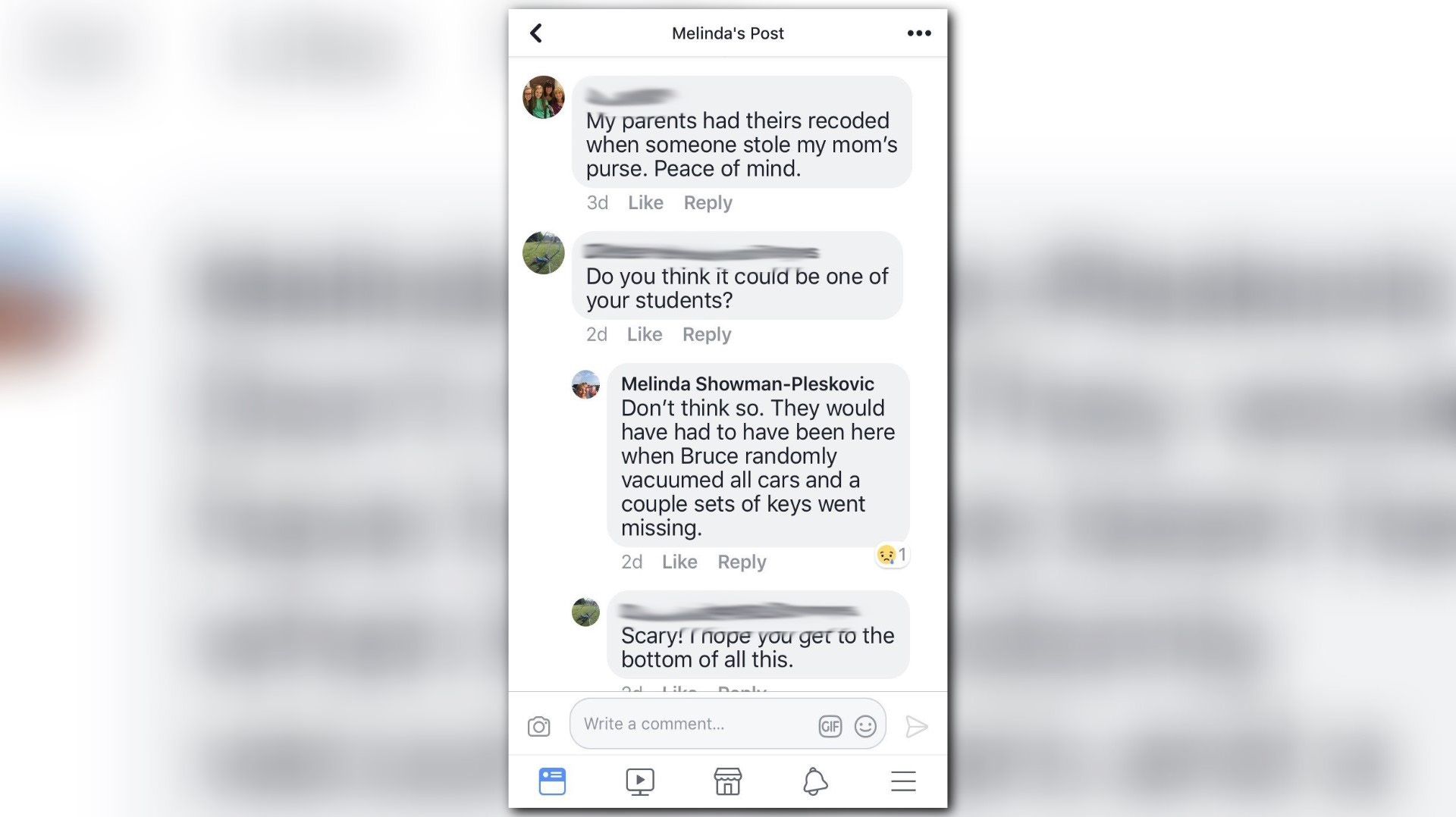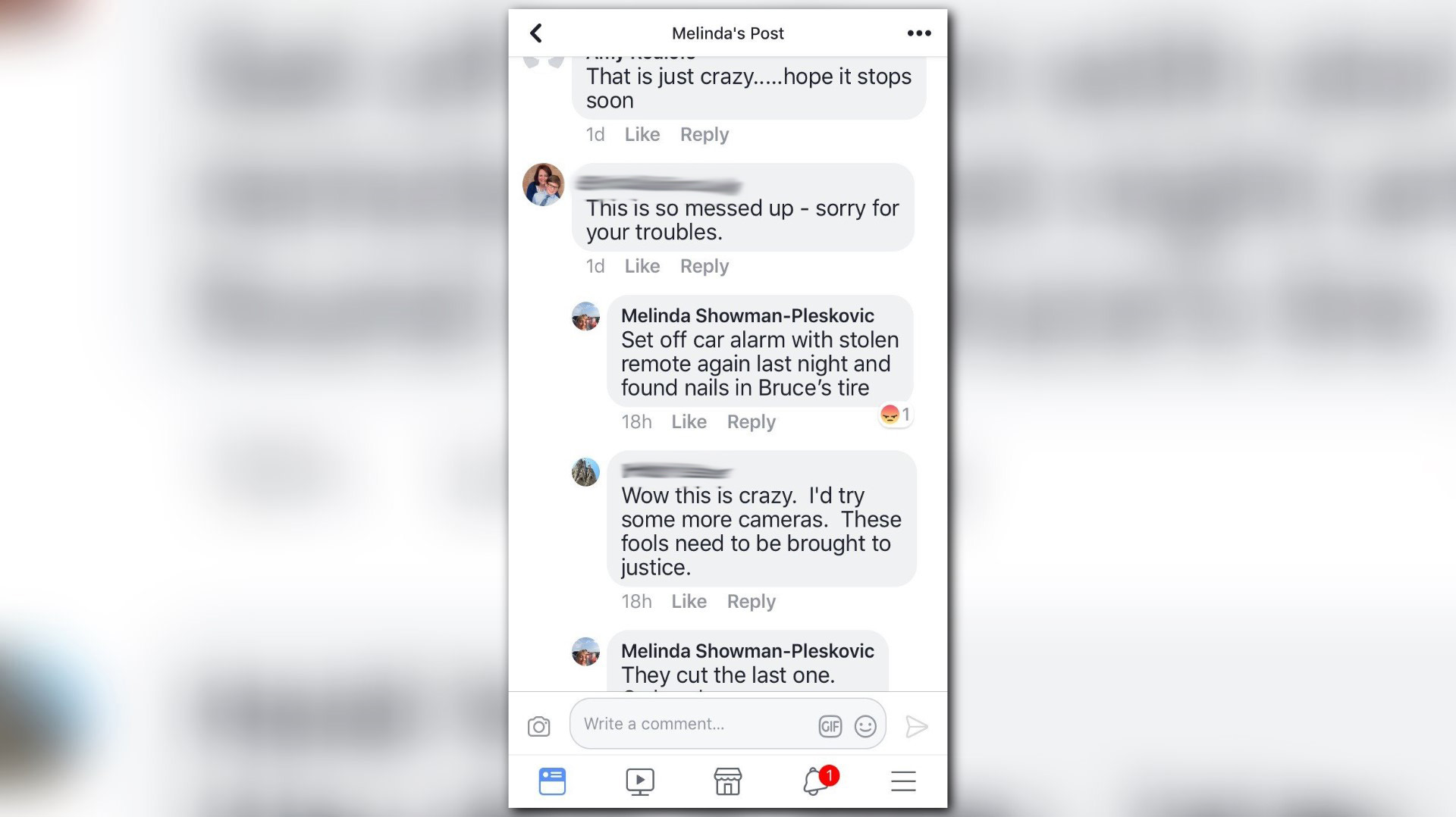 A vigil to remember Pleskovic is planned for Tuesday night.