OAKWOOD VILLAGE, Ohio — There was some great news in Northeast Ohio on Friday. Waste Management (WM) opened up a nearly 100,000 square-foot recycling facility in Oakwood Village.
The state-of-the-art technology deployed in the new $30 million WM Cleveland Recycling Facility is expected to process up to 420 tons of recyclables per day, or 144K tons a year, potentially giving materials a second life.
"WM continues its investment in recycling infrastructure with the opening of our new Cleveland Recycling Facility," said Aaron Johnson, WM Great Lakes Area Vice President. "At our core, WM is a sustainability company, and with this investment, our team is proud to reinforce our commitment to the environment, and our ability to provide a local solution for cutting-edge single stream recycling in NE Ohio, as we work with our communities to drive circularity and help give materials a second life."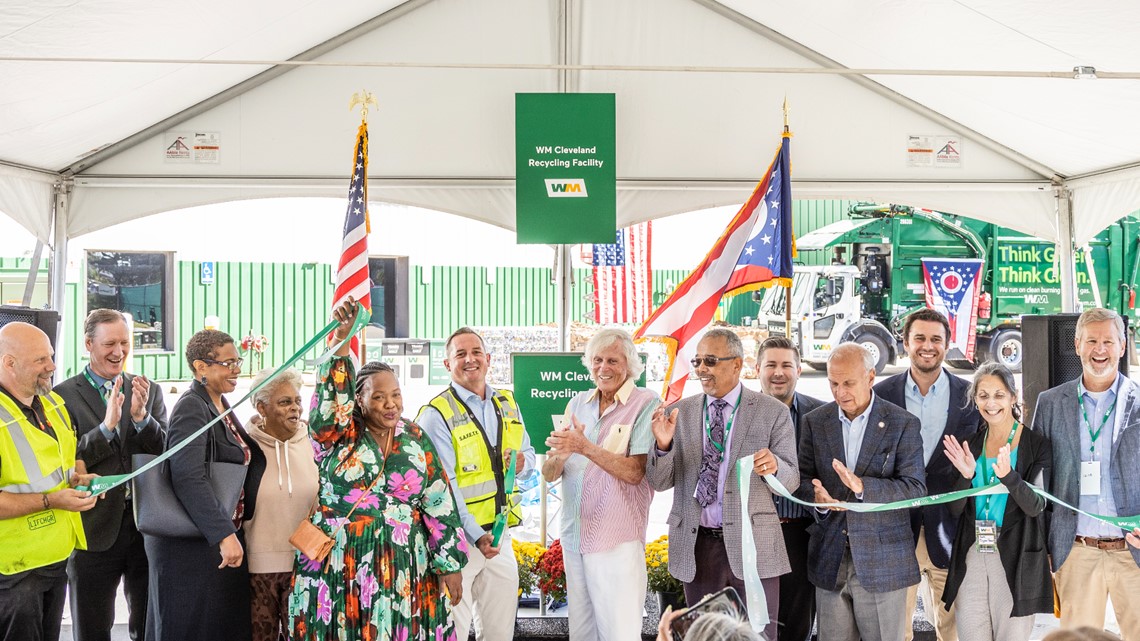 WM says the new facility will feature glass recovery equipment, optical sorters, non-wrapping screens and ballistic separators. This will allow the region's recycling programs to expand and produce higher quality material for customers that use the recycled material as feedstock to manufacture new products.
"When you look at it, we are working for a sustainable tomorrow, so recycling is a pillar of that. So WM has looked at the capacity and the need for infrastructure in Ohio and so we are really excited in the Great Lakes to have this investment coming to Ohio," added Betty Trimper, WM Great Lakes Area Recycling Manager.
The new facility in Oakwood Village is part of WM's plan to invest over $1 billion in recycling infrastructure, including approximately 40 planned new or automated recycling facilities.
More from 3News: