Ohio State Highway Patrol confirms that a police pursuit ended in a crash east of Cleveland Thursday afternoon.
Authorities were apparently chasing a stolen Nissan Armada on I-90 before the crash occurred at Eddy Road and Lakeshore Blvd. around 3:30 p.m. in Bratenahl.
New video released, Monday, shows the impact of that crash.
Two patrol cars had been stopped at that location in an effort to end the chase, but the suspect vehicle rammed into them.
PHOTOS | 3 state troopers injured in Bratenahl crash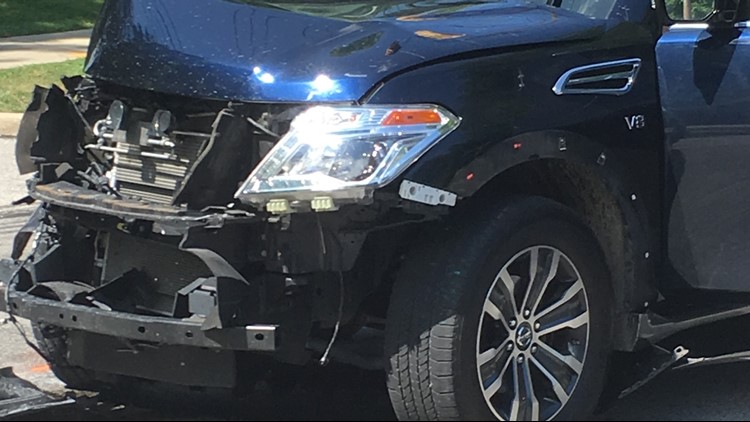 Three State Troopers were transported by Cleveland EMS to University Hospitals. They are in stable condition at this time.
Stay with WKYC for updates as they become available.