The best of the best first responders from Ohio are saving lives in Texas. Ohio Task Force One is made up of firefighters and police officers from different departments across the state with specialties in emergency rescue. They mobilize when the federal government needs them.
The heroes on Ohio Task Force One left their families to rescue people clinging to fences, vehicles and trees in Texas as Harvey pounded the area.
Chris Caimi is a firefighter with the Euclid Fire Department, but he's been working around the clock in Texas saving lives with Task Force One.
Friday morning at 2 a.m., Ohio Task Force One left its headquarters in Dayton en route to Texas.
One of its first missions was near hard-hit Rockport on the coast. The group helped uncover a fire engine trapped under debris at a fire house in Tivoli. Now, the Tivoli crew can respond to the town's emergencies.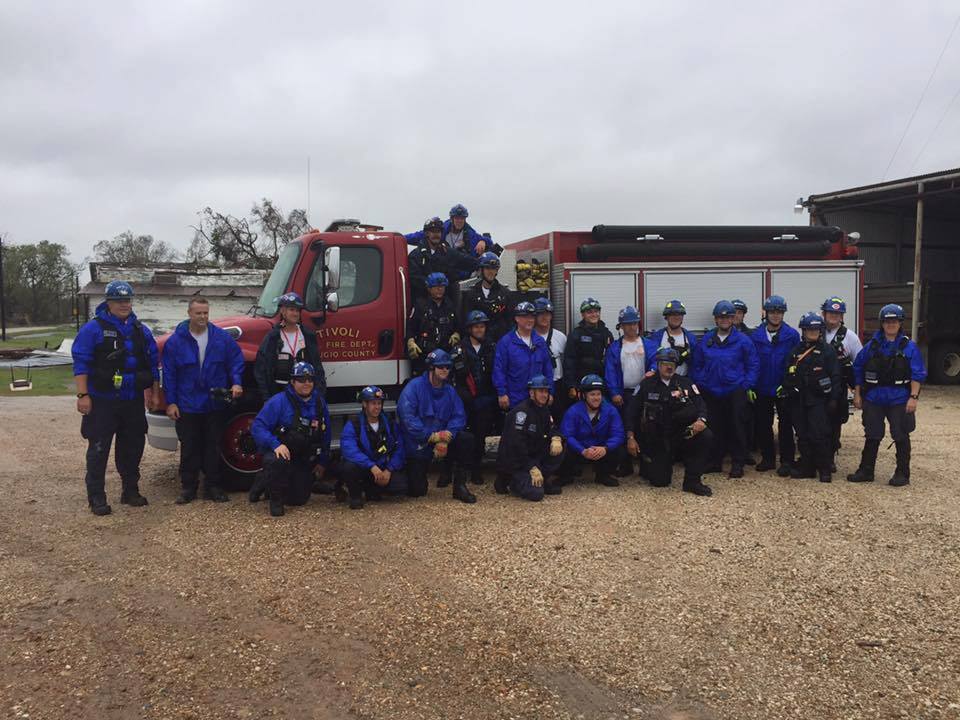 On Sunday, they moved north. It's not easy to travel there right now. They have to do so slowly and carefully.
Euclid Firefighter Chris Caimi described it as the worst rain you've ever seen times ten.
According to Task Force One's Facebook page, in Katy, Texas, they rescued more than 10 people Sunday. One man needed freed from a tree and another was physically disabled.
Monday, the task force headed to a nursing home to help elderly residents deal with rising floodwaters.
Barely able to drive through the streets, the team of 49 is fighting to go where they're needed.
They're taking helping hands from Ohio deep into the heart of Texas.