TOLEDO (WTOL) - The FBI on Monday announced the arrests of two people in unrelated domestic terrorism plots - one which would have targeted Jews and another that had anarchist underpinnings.
Damon Joseph, 21, of Holland, Ohio, allegedly planned attacks against Toledo synagogues. He is described as an ISIS sympathizer who made videos to try to recruit others to his cause.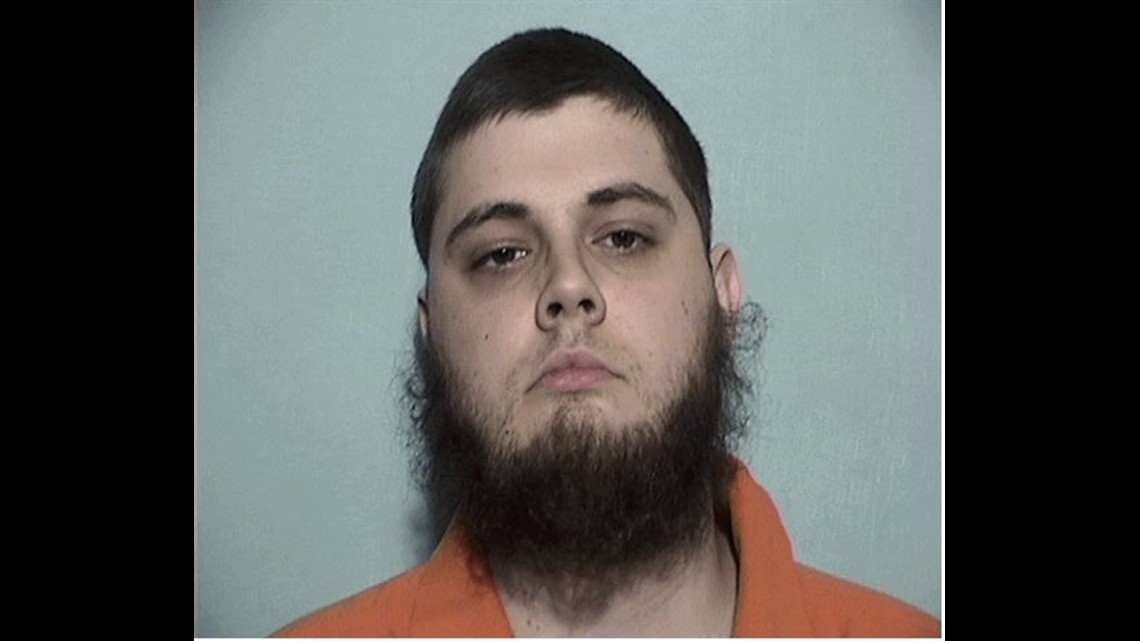 After months of undercover work, the FBI determined that Joseph was a radicalized supporter of ISIS.
Joseph attended Swanton High School from May 2015-February 2016. He also attended Southview for the 2011-2012 school year.
"This man spent months planning a violent terrorist attack on behalf of ISIS here in the United States, and eventually targeted a Jewish synagogue in the Toledo area," said Justin E. Herdman, United States Attorney for the Northern District of Ohio. "The charges describe a calculated man fueled by an ideology of hatred and intent on killing innocent people. The FBI, our police and Justice Department employees are to be credited for working to stop the defendant before he could act."
Joseph started conversing with undercover officers and said he was a supporter of ISIS.
At some point, the FBI said, his online jihad turned into a physical jihad, in which he plotted to harm Jews.
He stated, "Jewish people were evil and deserved what was coming to them," in the wake of the recent synagogue shooting in Pittsburgh, expressing his admiration for the attack to an undercover agent.
FBI Acting Special Agent in Charge Jeff Fortunato said: "In a matter of months, Damon Joseph progressed from radicalized, virtual jihadist to attack planner. He ultimately decided to target two Toledo-area synagogues for a mass-casualty attack in the name of ISIS. Joseph will now be accountable in a court of law for his pursuit of a violent act of terrorism upon our fellow citizens attending their desired house of worship."
FBI NEWS CONFERENCE ON TERROR CASE ARRESTS
Joseph ID'd two synagogues as his targets, according to the FBI, and expressed a desire to kill the rabbi.
According to the FBI, an undercover informant was in contact with Joseph. At Joseph's direction, the undercover agent was tasked with buying weapons to carry out his physical jihad.
Earlier in 2018, Joseph drew the attention of law enforcement by posting photographs of knives and firearms on his social media accounts, as well as a photograph originally distributed by the media wing of ISIS. This activity led to multiple interactions between Joseph and undercover FBI agents.
During his communication with undercover agents, Joseph stated he was a supporter of ISIS. In September, Joseph made videos that he sent to the undercover agent, hoping they would be used to recruit people to ISIS. He also complained that the mosque he attended was critical of ISIS.
Joseph stated he would be willing to participate in violent attacks and operations. For example, on October 21, Joseph expressed support for "martyrdom operations" and stated: "what must be done, must be done" and "there will always be casualties of war."
UPDATE ON LOCAL FEDERAL TERROR CASES
Joseph continued stating he wanted to participate in an attack on behalf of ISIS. On Dec. 2, he forwarded a document that laid out his plans for an attack, using the name "Abdullah Ali Yusuf" for himself. In the memo, he described plans to attack where the most people are gathered, inflict mass casualties and make sure no one escaped.
Joseph then stated that he did not see this necessarily as "a martyrdom operation" as his plan accounted for an escape and potential combat with law enforcement.
On Dec. 4, Joseph stated he was deciding between two synagogues in the area to attack. He stated the choice would depend on "Which one will have the most people, what time and what day. Go big or go home."
The next day, Joseph met with an undercover FBI agent and discussed conducting a mass shooting at a synagogue. Joseph identified two synagogues he viewed as targets in the greater Toledo area, and discussed the types of weapons he believed would be able to inflict mass casualties.
SUSPECT DAMON JOSEPH EXITS FEDERAL COURT
Joseph made written notes about the firearms he wanted and provided them to the undercover agent, stating he wanted AR 15s, AK 47, Glocks and ammunition.
On Dec. 6, Joseph stated met with an undercover in the Toledo area and stated it would be ideal to attack two synagogues, but that it was probably more realistic to only attack one. Joseph also stated specifically that he wanted to kill a rabbi.
Also on Dec. 6, Joseph wrote the name and address of the synagogue where the attack was to occur. Joseph stated he had conducted research to determine when the Jewish sabbath was so that more people would be present. Joseph pulled up photographs of the inside of the synagogue and said he wanted the attack to begin in the sanctuary. Joseph told the undercover agent that he would hide two AR-15s at his house once the undercover purchased them.
Later that day, the undercover agent told Joseph that he purchased rifles for the attack. The two met on Dec. 7 at a predetermined location and Joseph took a black duffel bag carrying two AR-15 type weapons.
Joseph was arrested on Friday evening. There was no co-conspirator, the FBI said, and they said that the public was not in danger, as the plot was thwarted before it could come to fruition.
Joseph waived his right to preliminary hearing in federal court Monday afternoon. Now his case heads to the grand jury. He remains in detention.
Toledo Mayor Wade Kapszukiewicz released a statement in response to the FBI's announcement.
"On behalf of the citizens of Toledo, I would like to thank the FBI, Homeland Security, the Toledo Police Department, and all law enforcement agencies who played a role in helping to prevent a potential catastrophe. We cannot tolerate hate directed toward people of Jewish faith, or of any other religion, and last month's mass-killing at a Pittsburgh synagogue is a reminder of just how real this threat is. As Hanukkah concludes this evening, all Toledoans should reflect on the holiday's themes of liberation, identity, and most importantly, freedom from religious persecution."
SECOND, UNRELATED TERROR PLOT
In an unrelated case, a Toledo woman is in custody, accused of purchasing and transporting materials that could be used in a bomb for a domestic terror plot in Toledo.
Elizabeth Lecron, 23, of Toledo was arrested on charges of plotting a violent attack.
The Toledo woman is accused of purchasing materials to make a bomb for use in a domestic terrorist attack, the FBI says.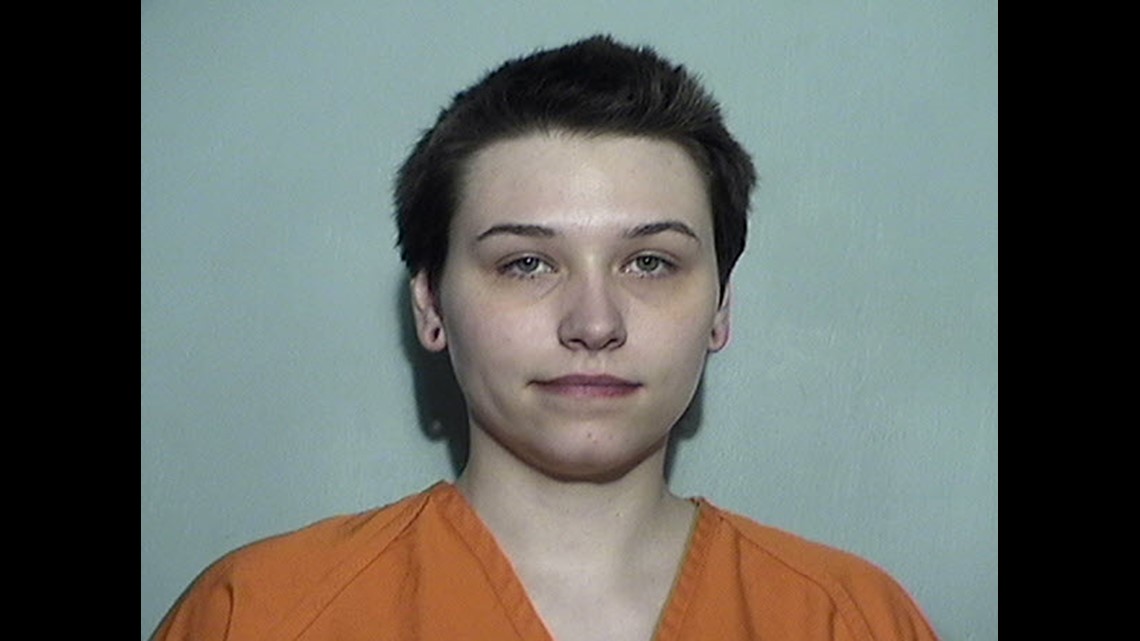 "This defendant bought black powder and hundreds of screws that she expected would be used to make a bomb," Herdman said. "Through her words and actions, she demonstrated that she was committed to seeing death and destruction in order to advance hate. This case demonstrates terrorism comes in many guises and we will remain vigilant to protect all Americans."
Lecron graduated from Maumee High School in 2013. According to the criminal complaint, Lecron works second shift at an automotive parts manufacturing plant in Bowling Green.
Fortunato said: "Removing Elizabeth Lecron from the ranks of civilized society by virtue of arrest and prosecution thwarts her explicitly stated desire to engage in acts of death and destruction. This case is a testament to the value of an ever vigilant public, which had the courage to alert law enforcement as to the evil goals and intentions of this suspect."
FACEBOOK LIVE CASE UPDATE
She was active on social media and glorified mass murderers such as the Columbine shooters and was an admirer of Dylann Roof, who committed a mass shooting at a Charleston church in 2015, the FBI said.
Ahead of a visit to Columbine this summer, she wrote "It's going to be a lot of fun and I can't wait to post pictures."
A work associate of Lecron's said that Lecron expressed a desire to conduct a violent attack on a bar in Toledo.
After her Tumblr account was shut down because of offensive content, Lecron started a new profile -- "CharlestonChurchMiracle," -- where she continued to post photos and comments about mass casualty attacks.
Lecron and an associate flew to Denver in order to visit Columbine High School. Around this time, she also began corresponding with Roof and attempted to send him Nazis literature.
Earlier in August, undercover FBI agents and confidential sources communicated with Lecron. In August, she stated she and an associate 1 had devised a plan to commit an "upscale mass murder" at a Toledo bar. She stated she knew the bar only had two ways in or out, which could be a tactical advantage when police arrived.
Later that month, Lecron stated she wanted to meet other anarchists in order to form a team. She stated she wanted to damage a livestock farm to set livestock free. She later confirmed she was willing to sabotage anything that harms the environment.
A week later, on Aug. 28, she reiterated she wanted to attack a farm that raises pigs or cows. The next day, Lecron stated she could not locate such a farm and was going to focus on something else.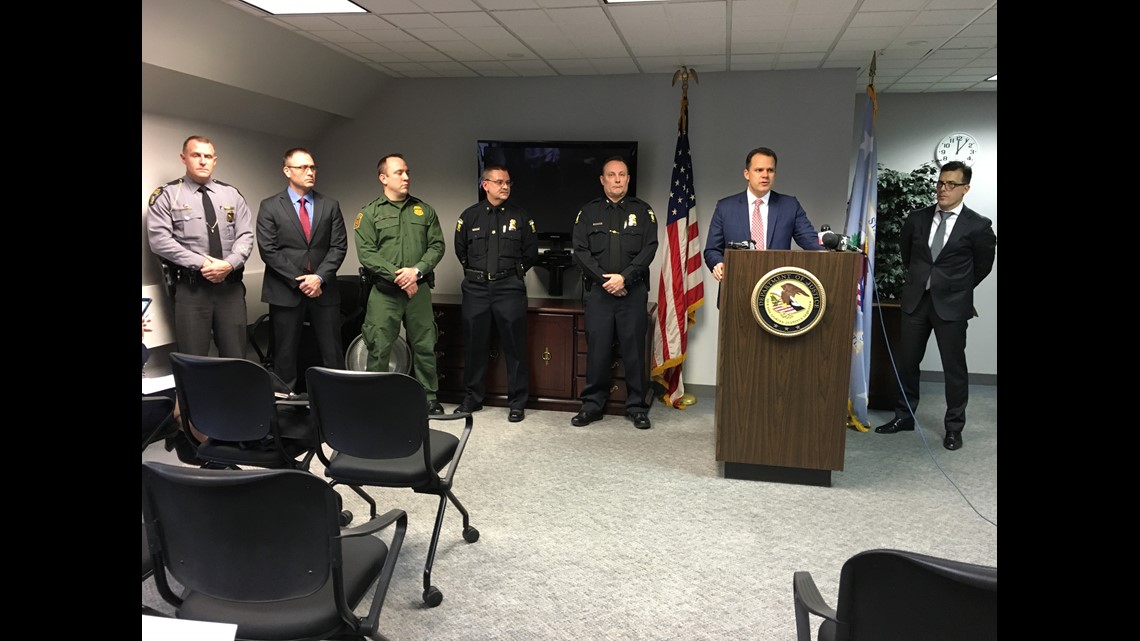 In September, Lecron met with undercover FBI agents and stated she and an associate started to make a pipe bomb. She stated she "definitely want(ed) to make a statement up here" and thought the place where she worked could be a good target because she believed they were polluting the river behind the plant.
On Dec. 4, Lecron has discussions with an undercover agent regarding a pipeline bombing. Lecron agreed to buy black powder needed to make a bomb.
On Saturday, Lecron met with a source at a retail sporting good stores, where she entered the store by herself and purchased two pounds of Hodgson Triple Seven Muzzleloading Propellant. She then went to a larger retailer in Perrysburg, where she purchased 665 screws of various sizes, some as large as three inches.
Lecron said to the source: "So I guess I'll talk to you when the deed is done?" She later said: "I'm very excited ... stick it to him man … be safe."
Lecron was arrested Monday morning without incident.
Her house was raided and among weapons found there were and AK-47, shotgun, handguns, and end caps that could be used to construct pipe bombs, which allegedly were to be part of a plot in Toledo. According to the search warrant, the warrant was executed and weapons were found at a residence in the 3600 block of Willow Run Drive.
Lecron waived her pre-trial in federal court on Monday. She faces charges that could bring 10 years in prison or a $250,000 fine. Her case now heads to the grand jury.
She is staying in jail pending a hearing where she could ask for some type of conditional release, but she and her lawyers aren't ready to present that at this time.