TROY TOWNSHIP, Ohio -- No injuries were reported when a skydiver dropped in for an errant landing in some trees in a wooded area Sunday night.
The Troy Fire Department received a call around 8:15 p.m. for a person with a parachute stuck in the tree tops of a wooded swamp area about a quarter mile from the road. You can hear a 911 call to Aurora police in the player below.
The skydiver landed about 60 feet high in the trees and wasn't far from his intended landing mark, authorities say.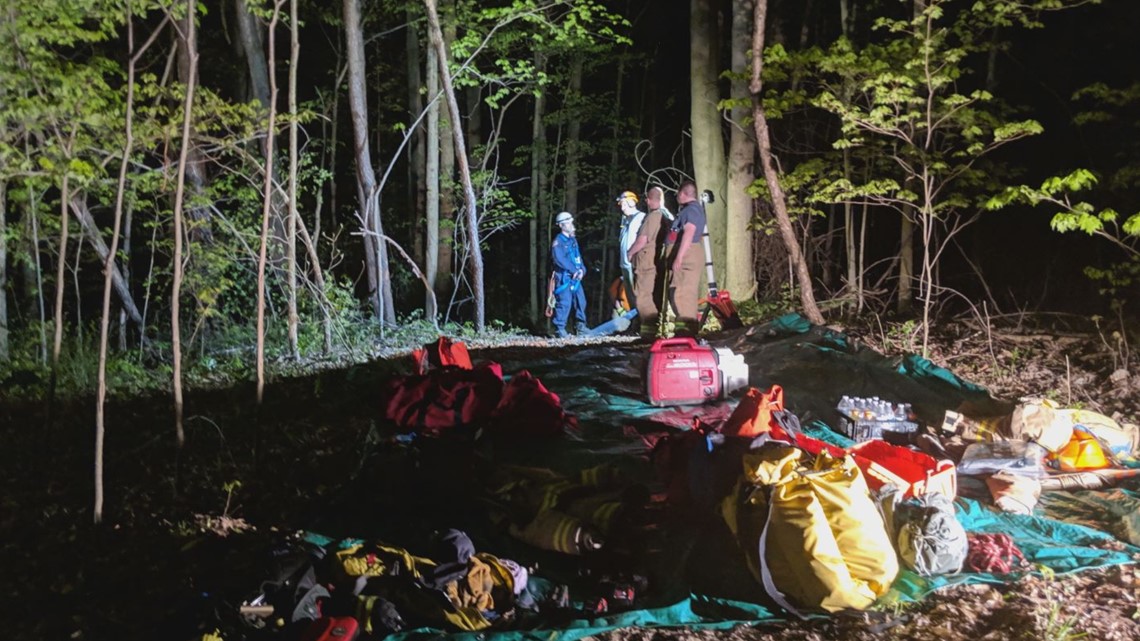 Troy Township Fire Chief Eric Mathews says the skydiver, who was with the Cleveland Skydiving Center, was freed around 10:30 p.m. and did not require medical attention.
Crews from Parkman, Middlefield, Burton, Auburn, Hiram, Garrettsville, East Tech, the U.S. Air Force Base and Geauga County Sheriff's Office all aided in the rescue.