COLUMBUS, Ohio — Geauga County Probate and Juvenile Court Judge Tim Grendell is facing potential discipline after a state attorney filed a formal complaint against him to the Supreme Court of Ohio.
The 61-page from Disciplinary Counsel Joseph M. Caligiuri outlines four specific instances where Grendell allegedly violated the Code of Judicial Conduct. Much of the complaint centers around a May 2020 incident when Grendell "unlawfully" ordered two teen boys to spend a weekend in the juvenile detention center after the pair refused to visit their estranged father.
According to the complaint, Grendell ignored the boys' own objections and even accused their older sister of trying to "sabotage" their relationship with their father. The judge also "chastised, threatened, and disparaged" the children's mother and told her she could lose custody of the kids if she did not comply with his order.
When the boys were finally scheduled to meet with their dad (whom they had not seen in three years), they told Juvenile Court Constable John Ralph they would not be going. Despite Ralph informing them of the consequences and their mother even pleading with them over the phone, they still refused, and were then declared "unruly children" and placed under arrest before being taken to the detention center.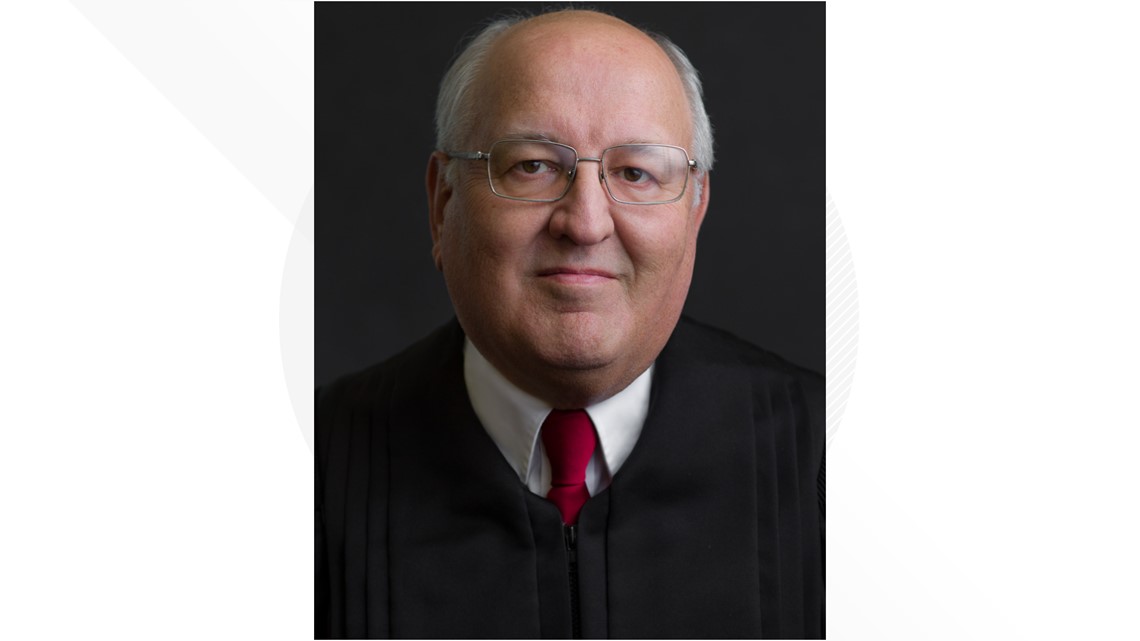 At the time, the center had several restrictions in place due to the emerging COVID-19 pandemic, and Grendell apparently also ordered the boys not be allowed to call their mother or have contact with one another. The pair were released two days later, but Grendell still pushed for them to be charged as unruly children even as the Geauga County Prosecutor's Office said their was no evidence of such behavior. The ordeal continued into October before Grendell abruptly transferred the case to the Court of Common Pleas.
Grendell is also accused of the following:
Preventing two parents from having their children tested for COVID-19 without a court order, while referring to the ongoing health crisis as a "panic-demic"
Several disputes with the Geauga County Auditor's Officer as well as confrontations with Chardon Police Chief Scott Niehus and a a Chardon police lieutenant
Disparaging County Auditor Charles Walder and Prosecutor Jim Flaiz (as well as the media) during a speech to the Geauga County Tea Party
Testifying in favor of an Ohio House bill sponsored by his wife, state Rep. Diane Grendell (R-Chesterland), who had baselessly accused Gov. Mike DeWine and then-Health Director Dr. Amy Acton of "misreporting COVID-19 statistics ... to create an atmosphere of fear"
Judge Grendell, a Republican, previously served in both the Ohio House and Senate. Per the court complaint, his testimony in relation to the final charge was later posted to a right-wing Facebook page spreading conspiracy theories about COVID-19, with the majority of respondents supportive of Grendell's remarks.
Grendell, 69, most recently won reelection in November of 2020, after the alleged violations took place (he was unopposed in the general election). The Supreme Court of Ohio will have the final say on possible sanctions.
Grendell's team released the following statement on the matter (with their own emphasis added with underlines):
"The Complaint is without legal merit, reflects a lack of understanding of Ohio juvenile law and procedures, and contains many factually incorrect allegations that are 2 years old and older. Judge Timothy Grendell followed the law, protected children, spoke truthfully, and exercised his constitutionally protected free speech rights, especially as they pertain to protecting public confidence in the court. Judge Grendell violated no ethic rules and looks forward to the opportunity to prove that ALL of his actions were proper and ethical.
"The Complaint contains speculation and false allegations from two individuals who violated numerous court orders (in one case, court orders from three different courts). Those individuals made false abuse allegations against their children's fathers and actively worked to alienate the children from their fathers. [The child mental health expert opined that allowing the children in one case to terminate visitations with their father would be extremely harmful to the children.]
"The Complaint improperly cites a non-lawyer (deputy sheriff) as a legal authority, which appears to condone the unauthorized practice of law. Moreover, the deputy was wrong as to Ohio juvenile law.
"The attorneys for the two juveniles placed in detention for repeatedly disobeying their mother have stated, under oath, that Judge Grendell acted properly and ethically.
"The Complaint misstates or ignores Ohio juvenile law and the Ohio Juvenile Rules and totally ignores and abridges the First Amendment Rights of Judge Grendell. As a faculty member of the Ohio Supreme Court's Judicial College, Judge Grendell is specifically tasked with teaching Ohio Judges and Court Clerks about legislative matters affecting Courts, and as a member of the Law and Policy Committees of the Ohio Judicial Conference, Judge Grendell is frequently asked to review, comment, and testify in front of the Legislature on pending legislative matters. It is inconceivable that the Disciplinary Counsel would have any authority to pick and choose, in hindsight, the appropriateness of any such testimony. It is even more inconceivable that the Disciplinary Counsel would have any authority over the free speech of anyone testifying as an individual Ohio citizen, as Judge Grendell did in his personal testimony regarding HB 624, which is protected by both the First Amendment of the U.S. Constitution, and Article I, Section 11 of the Ohio Constitution.
"Justice (Ret.) Paul Pfeiffer, Executive Director of the Ohio Judicial Conference, reviewed Judge Grendell's committee testimony on HB 624, and said he 'cannot comprehend that your testimony or work on either proposal [HB 624 or HB 488] would in any respect violate Rule 3.2 of the Code of Judicial Conduct. As Juvenile and Probate Judge for Geauga County you hold unique responsibilities for the well-being of both children and the elderly. If anything, your expressed concerns regarding COVID reporting policy was ahead of many so called health experts and looking now in the rear view mirror critical mistakes were made to the long term detriment of childhood education and the mental health of all.'
"Notably, none of these eight different sets of attorneys who represented the grievants sought the Judge's recusal, grieved his conduct, or even sought to appeal the merits of his numerous rulings."