An indictment was issued Thursday for a woman in the death of a newborn boy who was found along Sidley Road back on March 25, 1993 by two newspaper carriers. 49-year-old Gail Eastwood-Ritchey, of Euclid, has been charged with aggravated murder by a special grand jury and is currently in custody on her way to the Geauga County Jail. Officials say she was the mother of the baby boy, and allegedly admitted to placing the child in a trash bag and leaving him in a wooded area shortly after giving birth to him.
Additionally, authorities claim Eastwood-Ritchey also admitted to a crime "similar" to the Geauga's Child case that occurred two years before, in which she gave birth to another child and also disposed of them in a plastic bag in Cuyahoga County. However, no other details were given, and that case remains under investigation.
Sheriff Scott A. Hildenbrand said Eastwood-Ritchey is currently married to the father of Geauga's child, with whom she also has three adult children. His possible involvement is still under investigation, but Eastwood-Ritchey claimed she hid her pregnancy from everyone, including the father. She also apparently showed "no remorse" for her actions, and still refuses to take ownership of Geauga's Child, apparently referring to him as "it."
Eastwood-Ritchey was identified through familial DNA, which apparently came from another relative. Investigators were able to match that DNA to Geauga's Child, and in turn used it to track down Eastwood-Ritchey.
To this day, the baby's gravestone is simply marked as "Geauga's Child." Sheriff Hildenbrand said it will remain that way.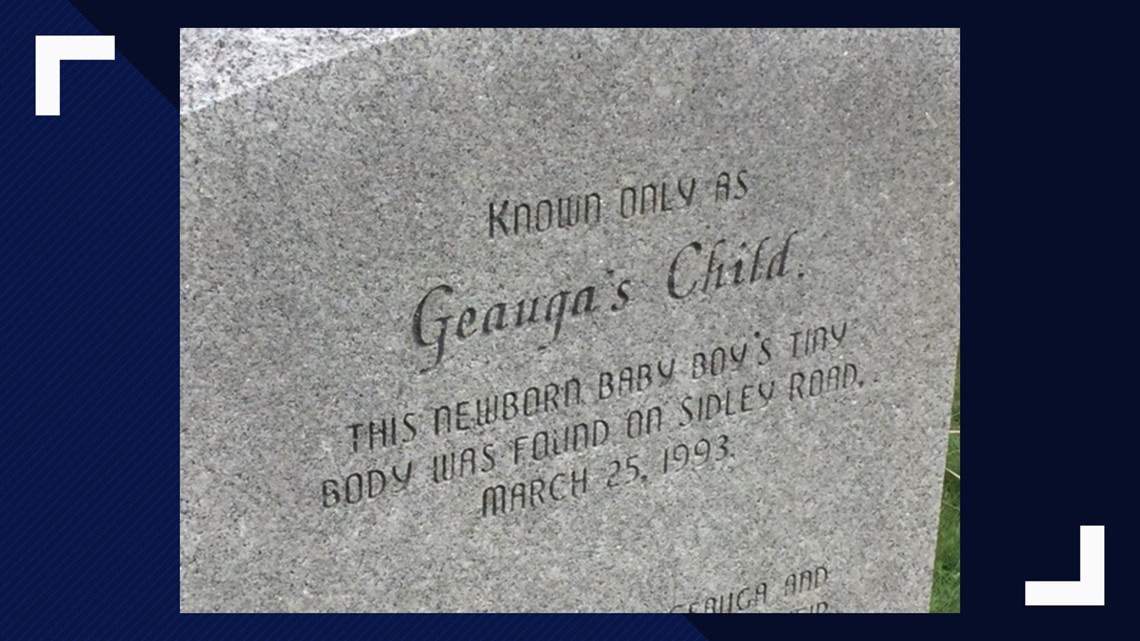 Over the years deputies have had dozens of leads, but until now, no arrests.
The case lied in the hands of Detective Juanita Vetter, who wonders what really went wrong.
"The umbilical cord was still attached to the baby," she said. "So it was not long from time of birth to the time the baby was left on Sidley Road."
The only ones to come forward at the time were concerned members of the community. They paid for the handmade clothes Geauga's Child wore for his funeral and burial.
Eastwood-Ritchey is scheduled to appear in the Geauga County Court of Common Pleas this coming Monday at 9:30 a.m.