CHARDON, Ohio — She's a suspect authorities have been wanting to find for more than 26 years.
Monday, 49-year-old Gail Eastwood-Ritchey made her first appearance in Geauga County Common Pleas Court in which she pleaded not guilty to charges connected to the "Geauga's Child" cold case.
Bond was set at $250,000 despite her defense requesting a much lower cost of $50,000. She posted bail Monday afternoon and will be required to wear an ankle monitor.
Ritchey, of Euclid, was arrested last week in the death of a newborn boy who was found along Sidley Road back on March 25, 1993.
During Monday's brief court hearing, the judge also reviewed the charges and maximum possible penalties Ritchey could receive upon conviction.
- Aggravated murder: Life sentence with possibility of parole after 20 years and a maximum fine of $25,000.
- Murder: Life sentence with possibility of parole after 15 years and a maximum fine of $15,000.
Officials say she was the mother of the baby boy, and allegedly admitted to placing the child in a trash bag and leaving him in a wooded area shortly after giving birth. Authorities say she also admitted to a similar crime involving another child she claims to have disposed of in Cuyahoga County.
Ritchey was identified through familial DNA, which apparently came from another relative. Investigators were able to match that DNA to Geauga's Child.
To this day, the baby's gravestone is simply marked as "Geauga's Child."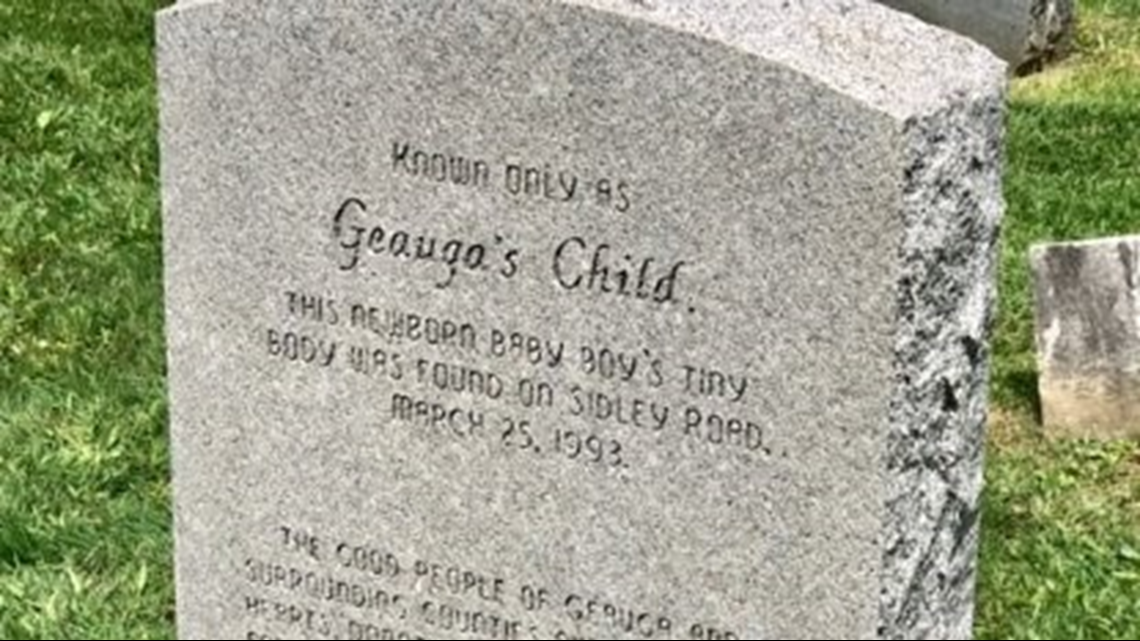 The case has been assigned to Judge David M. Ondrey.