PARMA, Ohio — In Parma's Polish Village, Jennifer and Albert Quinones opened up Empanadas restaurant two years ago, to a crowd.
"We felt the love. We felt like people genuinely wanted to try our food and wanted to support a local business," said Jennifer.
"It's the Spanish version of the pierogi. And we have a Polish empanada, just because we are in Polish Village. We were like, 'let's stuff them with everything.' And that's how we were like, 'well, let's just open an empanada shop," she explained.
Their success is one visible example of Parma's growing Latino community.
"I actually do the payroll and all the taxes, and he does all the cooking," she said, referring to husband Albert.
Together, the couple now owns three businesses on Ridge Road. First a tee-shirt shop in 2015, then Empanadas. Last year they opened Tropical Mini Mart to bring the flavors of their native Puerto Rico to Parma.
"I want to bring the island here. I wish I could bring the heat here, but we can't. But I want to bring all those items that you can't find here."
Jennifer first moved to Cleveland for a federal government job, recruited out of college. The west side instantly felt like home.
"I found a church right away. A Spanish-speaking church. And they, kind of, even adopted me. They were so nice, open arms and everywhere you go on the west side, there's somebody that can speak Spanish. And that's what I liked because even though I speak English, my first language is Spanish and that felt like home."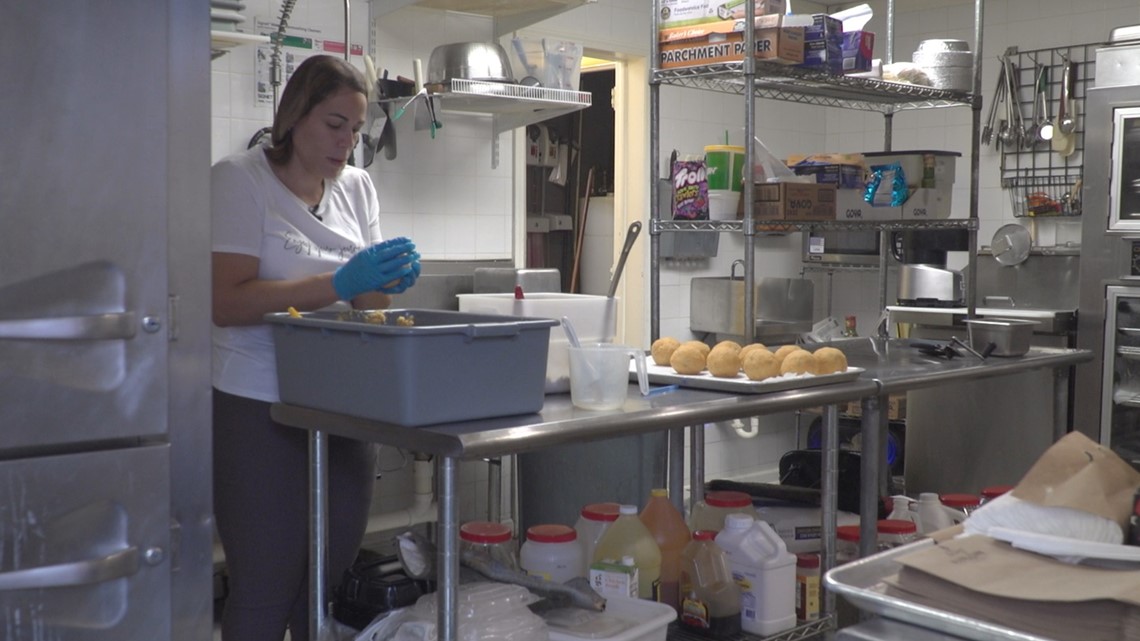 Then last year, the Quinones moved their five kids to Parma – where Jennifer liked the schools and could afford new construction.
"Parma gave us the opportunity to be homeowners before we were renting. We have our business here and we're going to have our home here," said Jennifer.
Over the last 10 years, Parma's Hispanic population has nearly doubled. Findings of the most recent census do not surprise her.
"It's a good housing market and Parma has great neighborhoods, safe neighborhoods and good schools. But also, Hurricane Maria, in 2017 – a lot of people lost everything. So, when they left, they came to family. Family is here. And then when they were able to find a job and get established here, then they'll migrate to the suburbs," she said.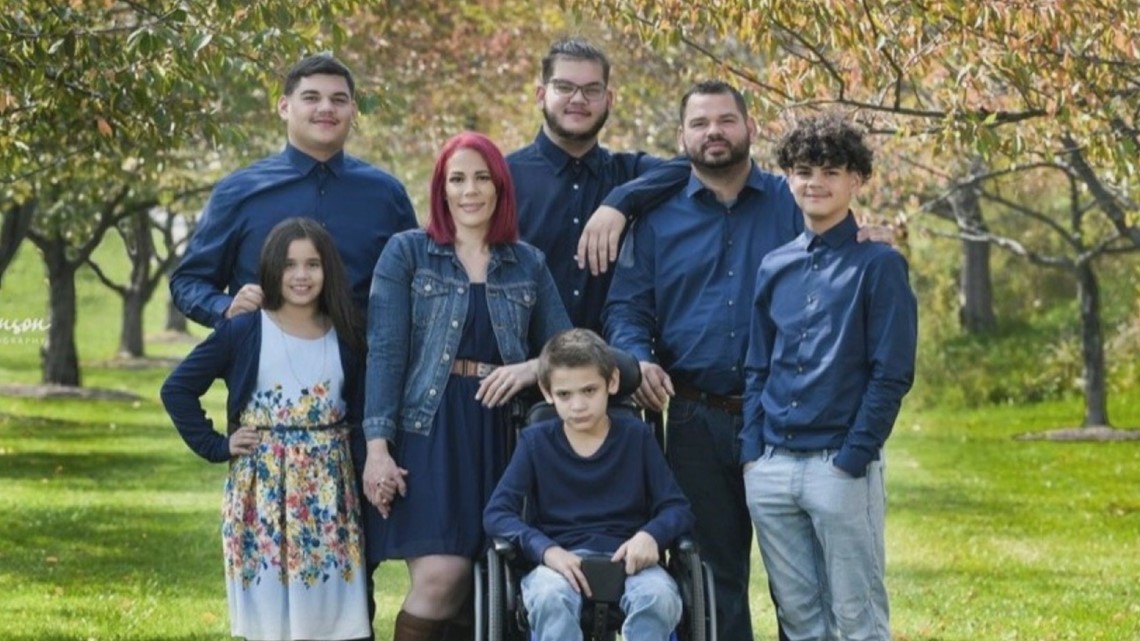 The new census numbers reflect stories like the Quinones.
In ten years, Parma's Hispanic community has grown from 2,915 people in 2010 to 5,564 people in 2020 -- second in growth only to Cleveland.
Cuyahoga County gained more than 22,000 Hispanic residents or 36% growth, while the total population declined 1.2%. And advocates remind us there's a potential undercount too, because of the pandemic and language barriers.

Parma wasn't always seen as welcoming, particularly to African Americans.
In 1980, a federal court ruled Parma had practiced "deliberate racial exclusion" for decades.
"Not always, but you know, back in the '80s there was a history with Parma," said Mayor Tim DeGeeter.
Now all new residents are greeted with care packages on their doorstep.
Parma Mayor Tim DeGeeter says now all new residents are greeted with care packages on their doorstep.
"We have so many wonderful things to offer here. We're safe. We've got great housing, affordable housing. I think that makes us attractive. We have neighborhoods where people maintain their houses, invest in their houses. And despite being the seventh-largest city, we're a tight-knit community, a small community," DeGeeter said.
While the city has no specific programs to support Latinos, it relies on partnerships like those with its churches and Cuyahoga County Public Libraries.
"We try to take care of everybody and do great things," DeGeeter added.
The 2020 Census changed the way it asks about diversity, separating Hispanic or Latino origin and race into two questions. That could explain some of the growth seen around the nation: a more accurate picture.
But advocates remind us there is a potential undercount too, because of the pandemic and citizenship questions raised by the Trump administration.
MORE HISPANIC HERITAGE MONTH STORIES:
Editor's note: The video in the player above is from a previously published, unrelated story.