CLEVELAND — It's another week and another chance to make you smile. Once again, we are hoping to share more of what is good with you, so we can lift you up, celebrate with you, and share some smiles!
This week, we are sharing several ways Northeast Ohio is helping with the situation in Ukraine. A Tremont apartment complex is giving back with it's donation drive. You can give back with the donation bin at Electric Gardens. That's on Literary Road. And as if Cleveland Pierogi week wasn't sweet enough, participating restaurants are using it to give back to Ukraine, too. Part of their proceeds will benefit international humanitarian aid organization Rescue Org. More information on that, here.
We also have your Win of the Week to share! This is where we celebrate a viewer accomplishment. We got a message from the below Instagram post from Jim Burgoon, who said he was excited to become a great grandpa. And he even sent us a photo of the happy couple! So we're giving a shout out to Gabe and Danielle. Congratulations and best wishes on your pregnancy!
And lastly- we're sharing the good word with you. This is where we get to share an inspiring message to lift you up. This week, it comes in the form of a mural! We found this on Madison Avenue in Lakewood, courtesy of Chartreuse Studios.
It's a great message to remember right now amid everything going on in the world: Be Kind to All Kinds.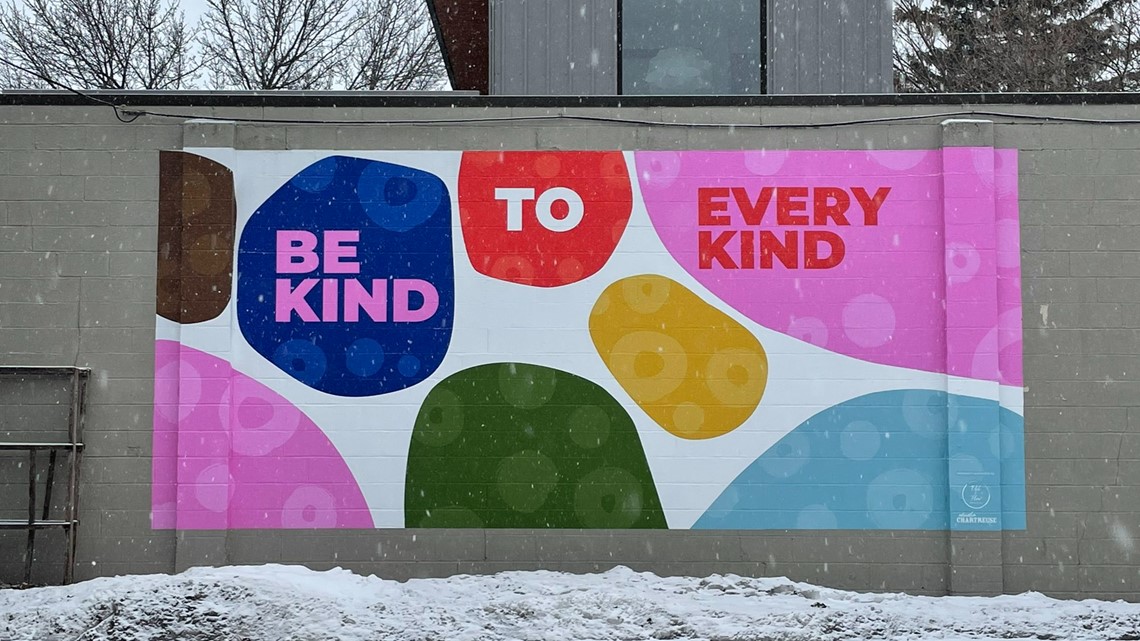 If you visit the mural, be sure to tag us with the hashtag #GoodNewsCle!
And we want to share more of your good news. Whatever it is, we want to hear it. Email us at GoodNews@wkyc.com, post it on social media using #GoodNewsCLE, or watch the video below to see how to upload it with pictures and video using the 3News app.
Lastly- we couldn't let this week's episode go without wishing our Stephanie Haney a happy birthday! She celebrated on Wednesday, and the day was full of gifts and goodies. Our Laura Caso even popped by the show to surprise Stephanie in true "good news" fashion. Watch the full episode and see if you spot that surprise.
WATCH THE ENTIRE EPISODE BELOW: