CLEVELAND — Welcome to a new week, and tons of new reasons to smile. If you need help finding them, that's where we come in! Let us give you tons of reasons to have a better outlook for the week. We start with a fifth grader's good deed that is inspiring us all to do something nice for someone else!
Meet Karl West, who goes to CMSD's Garfield School. The other week when it was raining- and we mean raining HARD, Karl noticed his crossing guard Barbara Dunn didn't even have an umbrella to protect her from the rain.
So he took matters into his own hands, literally! Karl stood outside with the umbrella over Barbara's head until his mom picked him up from school. But mom says, this is just another example of how thoughtful her son is. And the moment was caught on camera! Click the video to see what Karl thinks of that.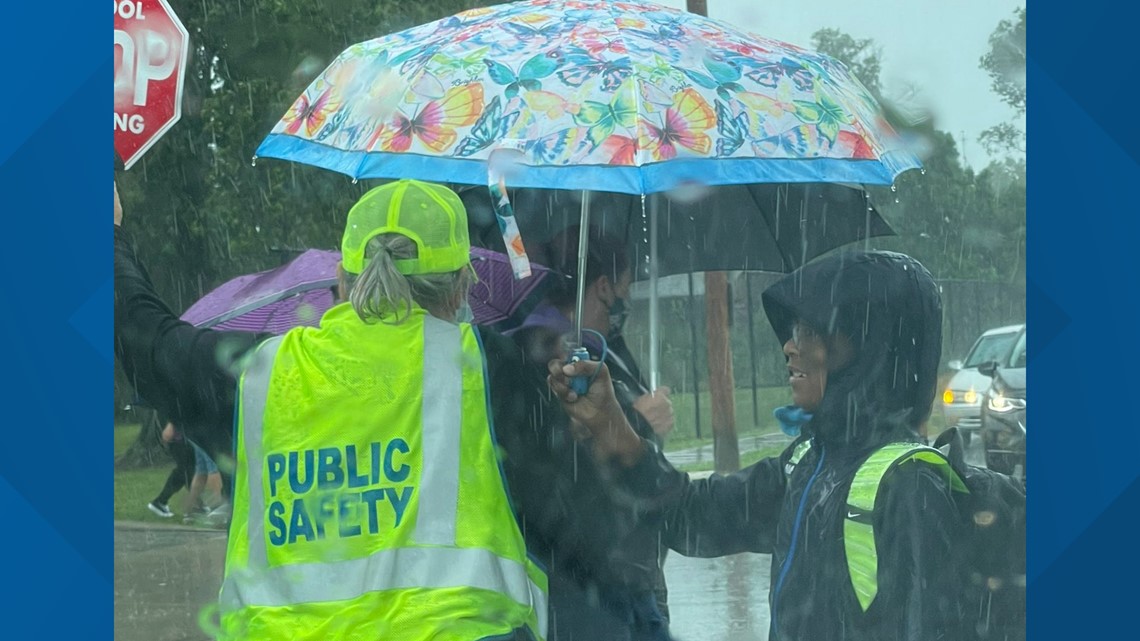 We turn now to Northwest Ohio, where one young boy hoped to celebrate his seventh birthday with all his friends. But, no one RSVPed in time. So his mom made one last attempt to make her son's birthday special, and invited the whole city of Napoleon, OH! You have to see just how many people showed up! Lets just say, mom is a great party planner.
There is a saying- true love will always find a way- and in this next story- it couldn't be more true. A couple who owns a Hawaii engagement photography business found a wedding ring while jumping off a cliff last year, and posted on social media to find the owners. Little did they know, those owners, Lexi and CJ, had lost it on their own engagement shoot with another photographer.
But that same photographer made a huge discovery while scrolling through social media one day. She recognized the ring she photographed several times, and reached out. And low and behold- the ring was returned to its rightful owners!
Lastly, speaking of true love, one couple agreed to meet in in the middle for their big day. But we're not just talking about a compromise over reception food, or who got to invite who.
Karen Mahoney and Brian Ray wanted Karen's parents and 96-year-old grandmother to be at their wedding, but there was one small problem. The family lives in Canada, and the couple lives in the US, and with COVID-19 restrictions, they couldn't travel across the border.
But this couple had a great idea, and it was still happily ever after. Find out how they pulled their special day off with everyone present!
You can watch the entire show below: