KIRTLAND, Ohio — Throughout the pandemic, the Greater Cleveland Food Bank has continued to serve the community with food distribution being held on Thursdays at Cleveland's muni-lot.
On Tuesday, the Greater Cleveland Food Bank hosted another drive-thru distribution at Lakeland Community College in Kirtland.
Everyone who pre-registered for the event was eligible to receive a combination of produce, dairy, bread and a sweet treat – Girl Scout Cookies, thanks to a donation from the Lubrizol Foundation.
Rain or shine, food will be handed out with help from volunteers. Lakeland Community College Police and Ohio National Guard members will also be on-site assisting.
Organizers say the following guidelines are in place for anyone planning to attend:
Everyone is encouraged to pre-register HERE. You will receive a number and you will need to bring that number with you to display in your car window as part of the check-in process. This will help minimize personal contact and estimate the number of people expected to attend. If you need additional help, please call the Food Bank Help Center at 216-738-2067.
No walk-up clients.
This will be a drive-thru process only, and you will not need to leave your vehicle for any reason. You MUST be in a vehicle to receive food.
Due to safety concerns, organizers are requiring that your trunk is empty. Food will only be placed in your trunk.
Traffic coming from I-90 eastbound and westbound follow Rt. 306 and use Exit #193 to head south and turn left at the main college entrance.
Traffic from the south on Rt. 306 will make a right at the main college entrance.
College police and the Ohio National Guard will be on site to help with traffic control.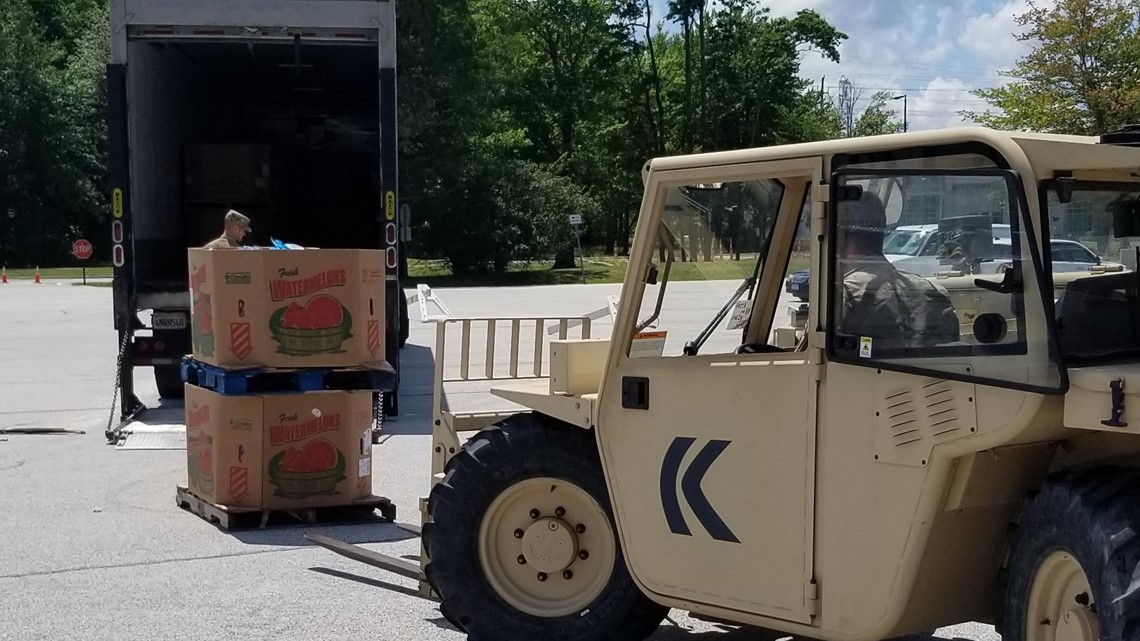 According to Greater Cleveland Food Bank estimates, "there are more than 5,000 people in Mentor, Ohio who are eligible for services but are not receiving them— the highest gap among Lake County communities," the organization said in a press release.
Feeding America estimates 36,000 people out of Lake County's more than 230,000 residents are food insecure. Tuesday's distribution aims to improve those statistics.