WKYC's Brandon Simmons visited the Lake County community and learned more about how they are remembering Officer Mazany.
A public funeral service was held at the Mentor Fine Arts Center on 6477 Center St. on Monday at 11 a.m. A private service for family and law enforcement only took place at 10 a.m.
The public lined the funeral procession route along Curtis Blvd. for a last chance to say goodbye.
PHOTOS | Funeral for fallen Mentor police officer Mathew Mazany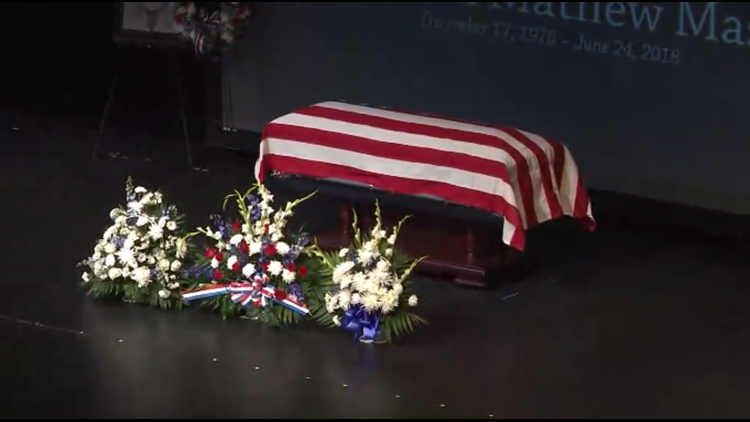 Donations can be made in honor of Officer Mazany at any Fifth Third Bank location under the Mathew Mazany Memorial Fund. You can also donate by clicking here.
You can also send flowers or a memorial gift to Officer Mazany's family by clicking on the Monreal Funeral Home sympathy store here.
Visitation was held Sunday afternoon at the Monreal Funeral Home on 35400 Curtis Blvd. in Eastlake