MENTOR: — The lives of two families changed forever shortly after midnight Sunday morning.
Mentor Patrolman Mathew Mazany, the son of a cop and a 14-year veteran, died when an out-of-control Jeep struck him during a traffic stop on state Route 2 near Route 306.
About eight hours later, Brian Allan Anthony, 24, was in handcuffs. Police say he was trying to hide the mangled Jeep at the Mentor Marina.
WATCH | WKYC's Chris Tye has more on the timeline of events involving the death of Patrolman Mazany.
PHOTOS | Memorial honors Mentor officer killed in hit-and-run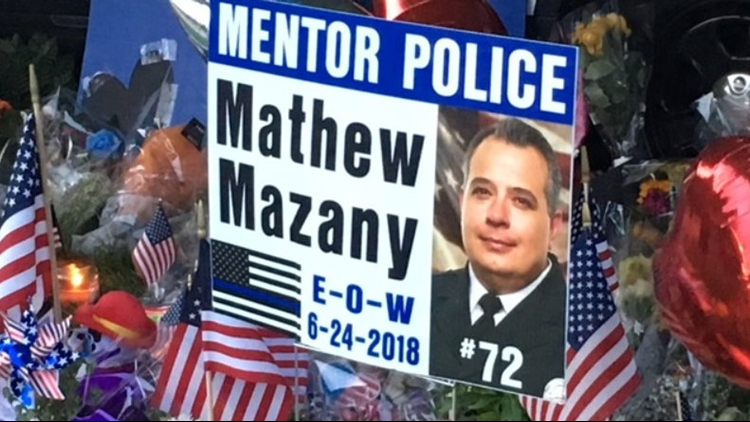 Ironically, Anthony's stepfather was one of the Mentor firefighters who responded to the crash. And it was during a phone call with his biological father that morning that Anthony surrendered.
Anthony told police very little after his arrest.
"Not much. [He said] that he wasn't sure if he hit something," Mentor Police Chief Kevin Knight said.
It is unclear if Anthony was under the influence of drugs and alcohol at the time of the crash. Tests are being conducted, Knight told reporters Monday.
Anthony attended Lake Catholic High School and was a star on the school's hockey team. He later attended Kent State University.