MENTOR, Ohio — Police often turn to technology to help them do their jobs. And now Mentor police are one a few Lake County cities using new license plate reader systems to get the upper hand. Already the system is paying off.
The new system being used in Mentor is the FLOCK Camera system. They're essentially license plate readers with cameras attached. The system matches license plates against the National Crime Information Center database that's used by law enforcement to keep track of people with warrants, stolen cars and in some cases missing people.
If the system spots a match on the road, it takes a picture of the vehicle and sends a notification to police cruisers throughout the city in a matter of seconds. Officers can then search the area with a photo in hand.
"It puts an extra set of eyes out there for our officers because it's a busy city and they can't see everything that's going on," said Captain Robert Valley who leads Support Services for the police department. "They'll receive a notification in about 8-10 seconds and it pops up on their screen and they can review it."
In just two and a half months, the system has led to 33 arrests and helped to find 13 stolen vehicles. In one case, it was used by police to help a resident find a missing family member with dementia.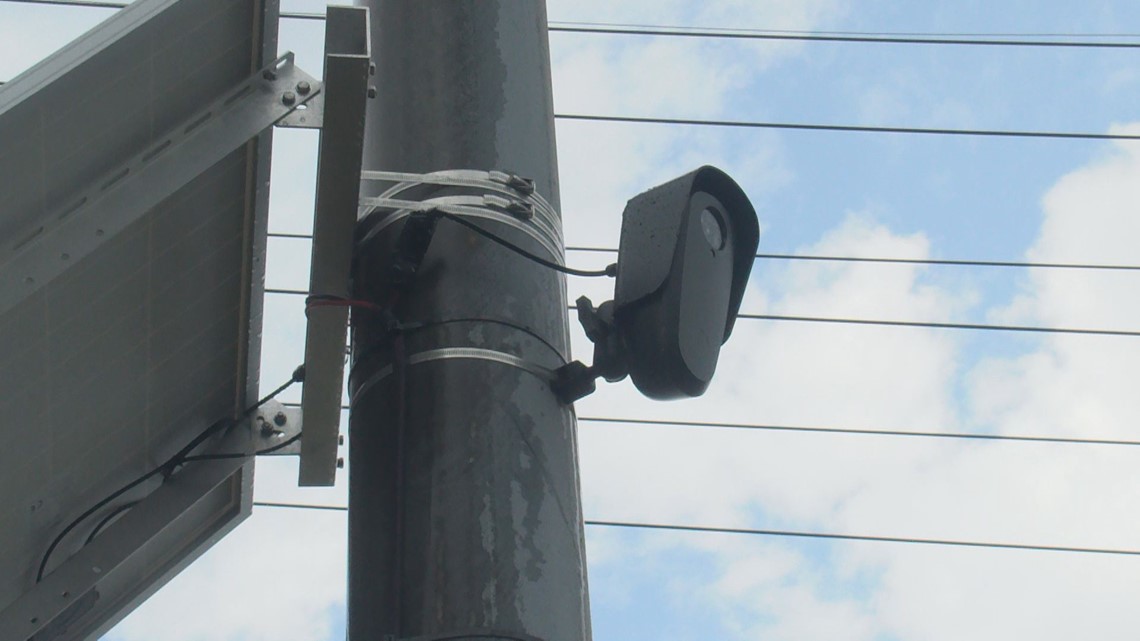 "So they called us and we were able to input that plate into the system. And within a reasonable amount of time, the plate hit on the system somewhere in our city," recalled Valley. "And our officers were able to go in that area and look and were able to find them."
Typically, he says missing adults are difficult to track down and are often found many miles away from their hometowns. In this case, they found them right in the city.
The city leases 15 cameras that are spread out throughout the city. They cost about $2,500 each per year.
Valley says they're satisfied with the results they've seen so far, adding that the system works as advertised by the manufacturer. But it's still under evaluation and the depending hasn't decided yet whether more will be added.
"Depending on how this year goes and how effective we see that they are, we might install more. But we're going to evaluate at the end of the year," Valley said.
*Editor's Note: The video in the player above is from a previous report.