WILLOUGHBY, Ohio — "Today is a day we thought may never come."
Those were the words of Willoughby Police Chief Jim Schultz on Wednesday morning as he announced the person who killed Nadine Madger more than 42 years ago had been identified through DNA analysis as Stephen Joseph Simcak.
The news comes four years after Simcak died in 2018.
The murder mystery dates back to Jan. 11, 1980, when Madger was found by her husband, Mark, with more than 40 stab wounds in their apartment dining room in the 37500 block of Grove Avenue.
Their 6-month-old son was left unharmed in a nearby crib.
We streamed the Willoughby Police Department's press conference, which you can watch below:
THE INVESTIGATION
"The clothing worn by Nadine at the time of the murder has proven to be so important in solving this crime," Chief Shcultz said in the Wednesday press conference. "The shirt worn by Nadine was analyzed by the Lake County Crime Lab in 1996. It was found to not only contain Nadine's blood, but the blood of another source – male DNA. This indicated that the killer had been injured during the time of the assault and murder of Nadine."
In 2014, authorities say Ohio BCI analyzed the shirt and developed information on the blood-stain pattern.
After decades of following the case, Chief Schultz said their department has concluded through familial DNA that Simcak is the person who killed Madger.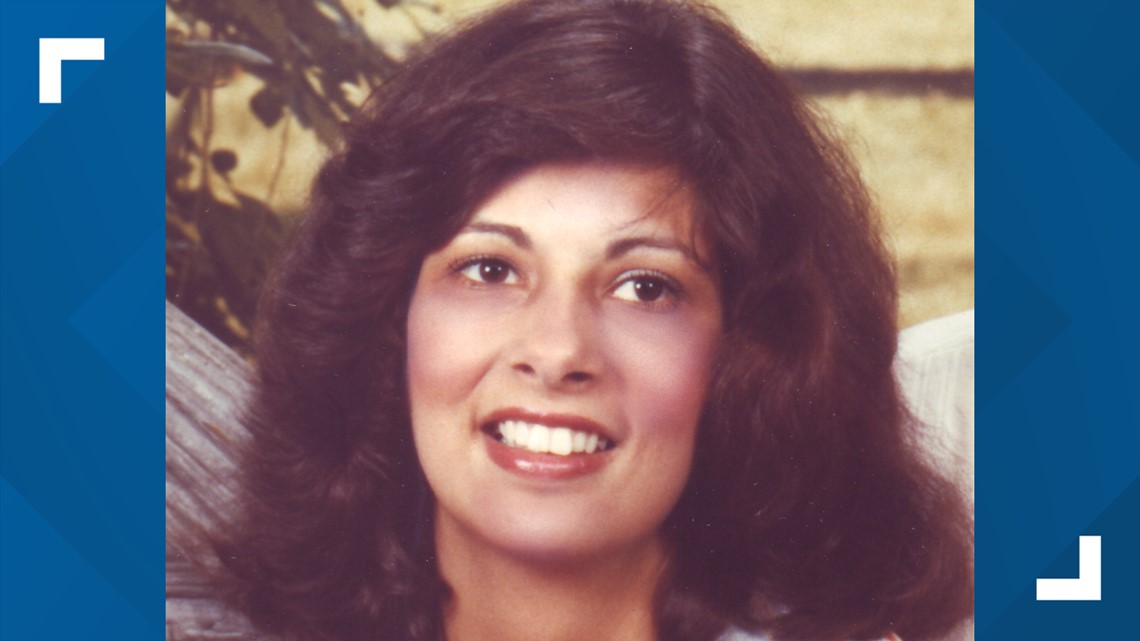 WHO IS SIMCAK?
Authorities say they learned Simcak worked for Lincoln Electric, while noting their investigation found he only missed one day of work in 1980 -- the date in which Madger was murdered.
"He was supposed to be in for the third shift, but had called in sick with the flu," an investigator in the case said.
Here is what investigators know about Simcak's life:
Graduated from Benedictine High School in 1957
He was in the Marines in the late 1950s.
Lived on Sunset Drive in Eastlake from 1963-2002
Lived in Bemus Point, New York, from 2002-2018
Married to the same woman from 1963 until his death in 2018
Retired from Lincoln Electric in 2002 after 37 years
No criminal history
NADINE'S HUSBAND REACTS
Mark Madger, Nadine's husband, was at the press conference as Simcak's identity was officially revealed.
"If there is a place in Hell, I know he's in it and I hope he rots there," he said.
He also said that while he has nothing against the Simcak family, he wants them to understand "what kind of person their father was."
"He was a thief, a coward, a liar and a murderer. He concealed the truth so that no one would know what he did to Nadine. He stole Nadine from the family and friends – most of all he stole Nadine from me and my son, Daniel. How could he get up every day, look himself in the mirror and know what he had did? Only a coward could do that."
You can watch his full statement in the video below:
Their son, Dan, who was left in a crib during his mother's murder, was also there to make a statement at the press conference.
"I am angry and upset that Stephen passed away as a free and care-free citizen before he could be identified as well as caught, in turn getting the ability for questions to be asked and justice to be served," he said.
WHY AND WHAT'S NEXT?
"We just don't know why this happened," Chief Schultz said. "We don't know if he knew her, how he knew her, why he picked that apartment, why this happened that day. These are questions that we're trying to answer."
Chief Schultz is asking anybody who may have some information to call the Willoughby Police Department Detective Bureau at 440-953-4210.
"Our hope is that bringing this update to the public that there might be someone out there who may be able to provide more information about this case," he said.
Editor's note: Video in the player above was originally published in an unrelated story on July 11, 2022.