Some are wondering what will happen to the giant sunflower field as new stores continue to pop up closer and closer to the land.
Every September, thousands of people flock to this field in Avon. It's been a favorite for four years. Whether it's to snap a cute pic or leave a prayer card, it's an unforgettable experience.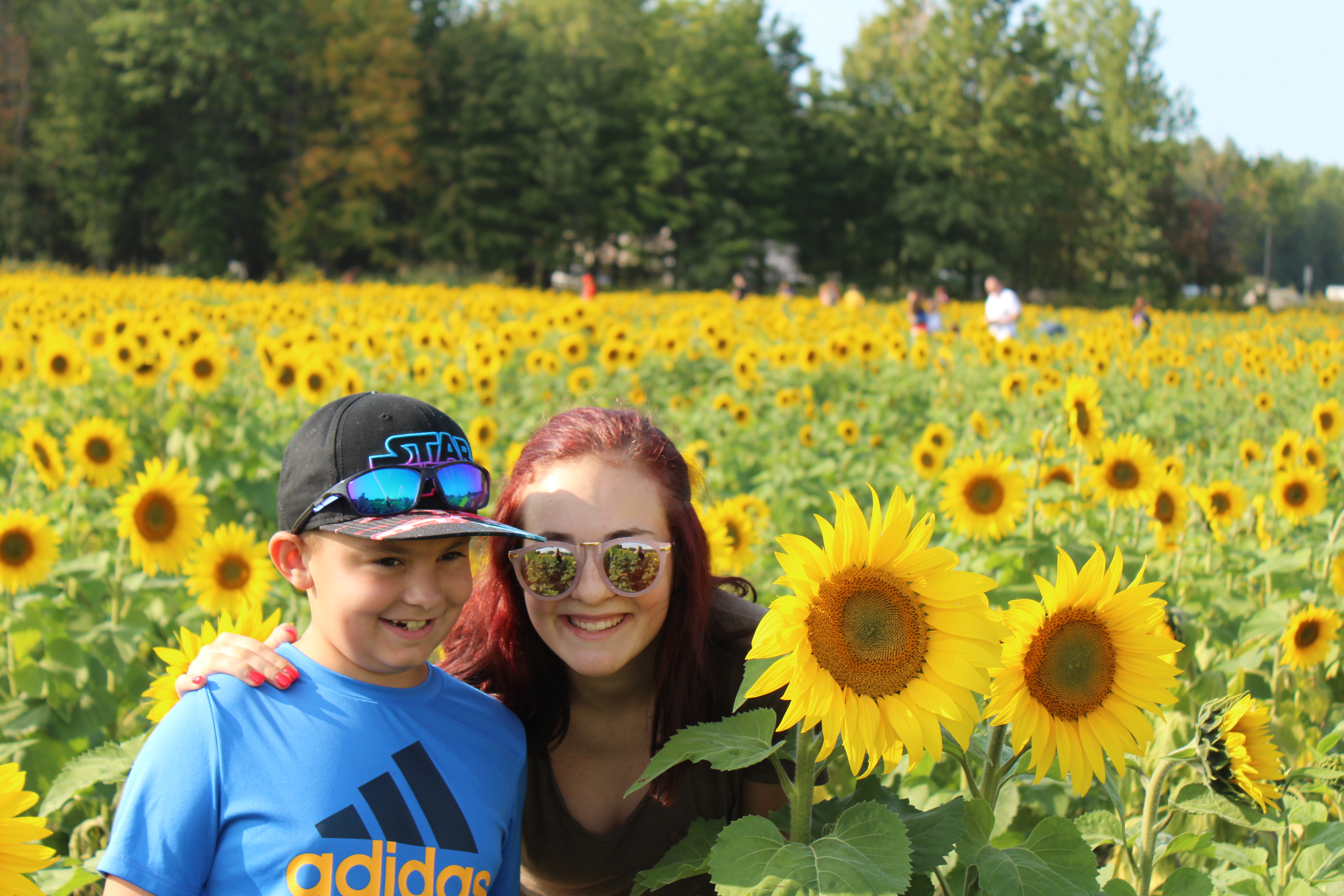 "We want these flowers to represent the children that are or have or could be suffering from any type of cancer especially brain tumors," said Ed McNamara, Maria's Father.
Ed McNamara and his wife Megan dreamed up this spot to honor their daughter Maria, who died in 2007 at the age of seven from a brain tumor.
"She was really the center of our family and our universe, because she directed and dictated her brothers. Highly intelligent, very funny, very smart," said Ed.
The development company The Jacobs Group owns the land. Maria's Field used to span double this area, past what's now Cabela's. This new Duluth Trading Company shrunk the field even more. The McNamaras have worked with the Jacobs Group on a year to year basis.
"They've been great to work with. They're awesome people. They've let us have this at no charge. And we've been using it knowing that it's going to be shrinking."
The City of Avon has set aside a 10 acre area back-up area just in case it's needed.They even did a test plant of some sunflowers here. One downside though, it's underneath some tension wires."
"Avon the city has been fantastic so it's not like we're looking anywhere else, but we'll figure something out," said Ed.
McNamara says they're exploring all options, including relocating and even raising the funds to buy the remaining land from Jacobs.
The Prayers for Maria Foundation has raised more than a million dollars for research which is really what McNamara says carries on his daughter's legacy.
These flowers only began to bloom a few days ago and will wilt in as little as two weeks. A short, but beautiful season - bursting with life. Just like the ones we love, enjoy them - while they're here.
Maria's Field of Hope will hold fireworks this Saturday evening at dark.
We'll keep you updated about its future.