LORAIN, Ohio — Before the 2020-2021 school year, graduating high school seniors had no idea what was ahead of them when it came to college in a COVID-19 world. That includes Grace Dudziak, who 3News introduced you to as part of our "Senior Spotlight" on Front Row, highlighting some incredible young adults about to change the world.
Dudziak graduated from Wellington High School in Lorain, a history maker. She was the only woman kicker to ever play for the varsity football team, and added a few other sports to her repertoire. Soccer, basketball, and track were also on her list. Going to college in a COVID-19 world, is a different ballgame.
"So like that's how everything is though," Dudziak tells us. "You kind of just have to adjust to the new nowaday things."
She attends the University of Toledo, which moved from a mostly hybrid learning plan to almost fully online, and mostly recently canceled spring break for 2021.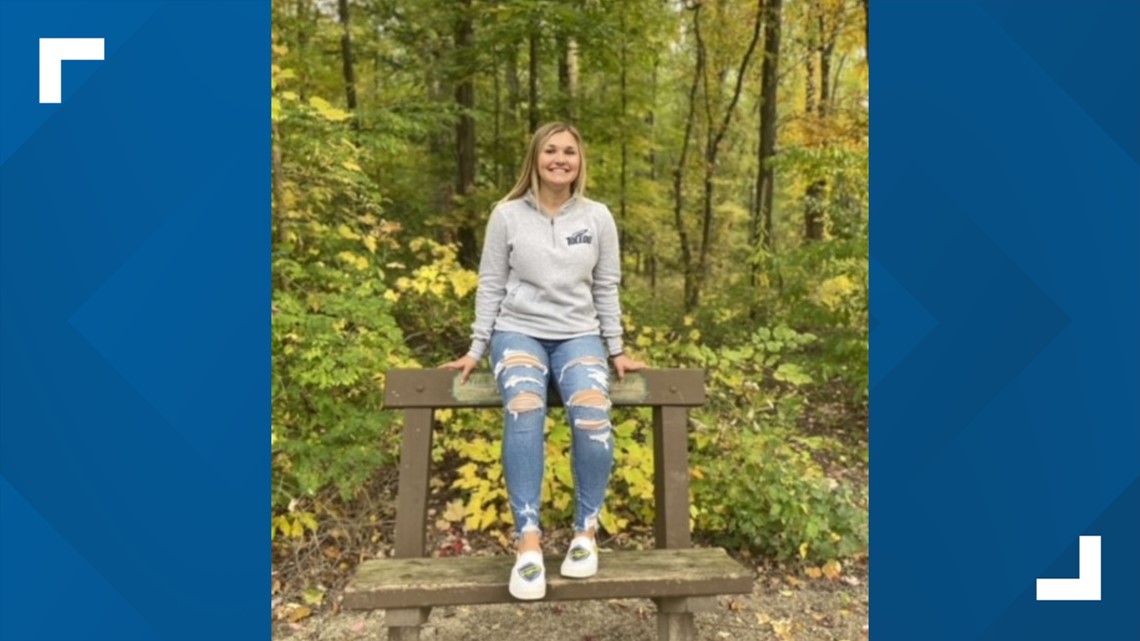 Though she isn't seeing other students in-person in her general education classes, Grace is studying to be an ROTC nurse, which allows her to be in-person for workouts and training. When it comes to online classes, Dudziak says everything is a learning curve.
"My one teacher, she is funny, she'll like scream at herself, she's like 'I don't know what's happening!' I don't know, I'm not there with her so I don't know what's she's going through on it, but they've actually picked it up pretty well," she says.
Instead of joining clubs or attending events with fellow freshman, Dudziak bought a bike and is always finding ways to stay active. She's grateful to see her fellow ROTC members in person, who she says are like family.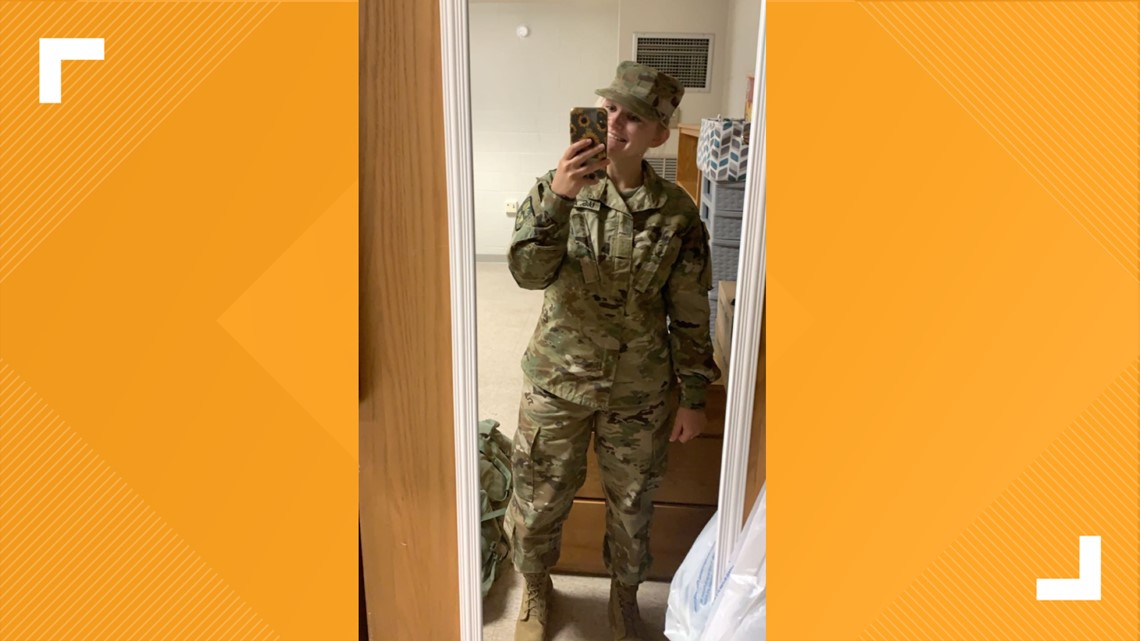 "It's really like a family not even going to lie," Dudziak says. "The army, it's like no matter what, I feel like I can talk to any of them."
But what about that other team she wanted to join? When we last met Dudziak, she had hopes to walk-on to the UT football team.
"I actually went to the first football game last weekend, but you can't actually go in. So I sat outside."
Due to the MAC starting their season late, the team isn't taking walk ons.
But watching her little sister play sports on the high school level, it's clear Amazing Grace will be making a comeback.
"I'm like oh my God I miss that so much, and then she started basketball and I'm like 'oh I miss that too!' But I'm really excited, I really want to try out for football still."