CLEVELAND — As the leaves are changing, the weather is turning crisp, and there's a lot going on this weekend that you can be part of.
There's a beautiful, interactive light display taking over Public Square, and it's the perfect time of year for a leisurely bike ride through Cuyahoga Valley National Park, even if you don't own your own wheels. You can also enjoy fire-roasted kielbasa or embark on a mission to hit every cupcake bakery in Lorain County! (If you do, you might win a prize!)
If you'd rather stay inside, the opportunities for entertainment are endless and include taking a peak at a lifetime collection of stained glass, seeing well-known comedian Dane Cook live and the opportunity to book your own private tarot reading ahead of an intimate comedy show.
Prismatica: Public Square turns into a kaleidoscope
What: Public Square will be illuminated by a total of 25 movable prisms, each more than six feet tall, that reflect every color in the rainbow. Prismatica is free to experience due to the generosity of The Fowler Family Foundation and the LANDFORM project. The gorgeous display is created by RAW Design, with Dix au Carré at the Sound design, ATOMIC3 and Jean-François Piché at the Lighting design and ATOMIC3 and Louis Héon at the Production and technical direction.
Where: Key Bank Promenade around the Gund Foundation Green
When: Friday, October 18 – November 15. The exhibit is definitely best at night when the lights can shine brightest but is open during all park hours.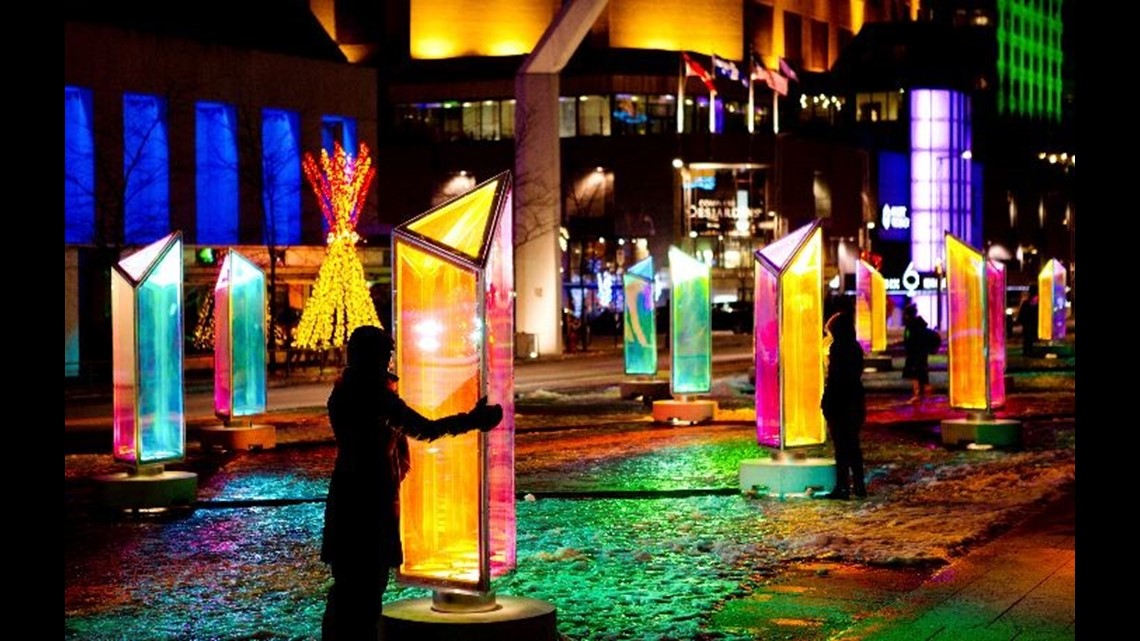 2019 Cupcake Crawl in Lorain County
What: Nine participating bakeries have a special gourmet cupcake flavor in their dessert cases all month long, and if you make it to at least five of them between now and October 31 you with a tee shirt! Make sure you get your official Cupcake Crawl passport stamped at each spot because sweets lovers that get around all nine bakeries will be entered win a $10 gift card to each bakery!
Where: Participating locations include Blue Rooster Bakehouse, Kelsey Elizabeth Cakes, Kiedrowski's Bakery, Little Devil Cupcakery, The Hive Cake Studio, What the Cupcakes, A Cupcake A Day, Wine Down & Sweets, and Classic Cakes by Yvonne.
When: Now through October 31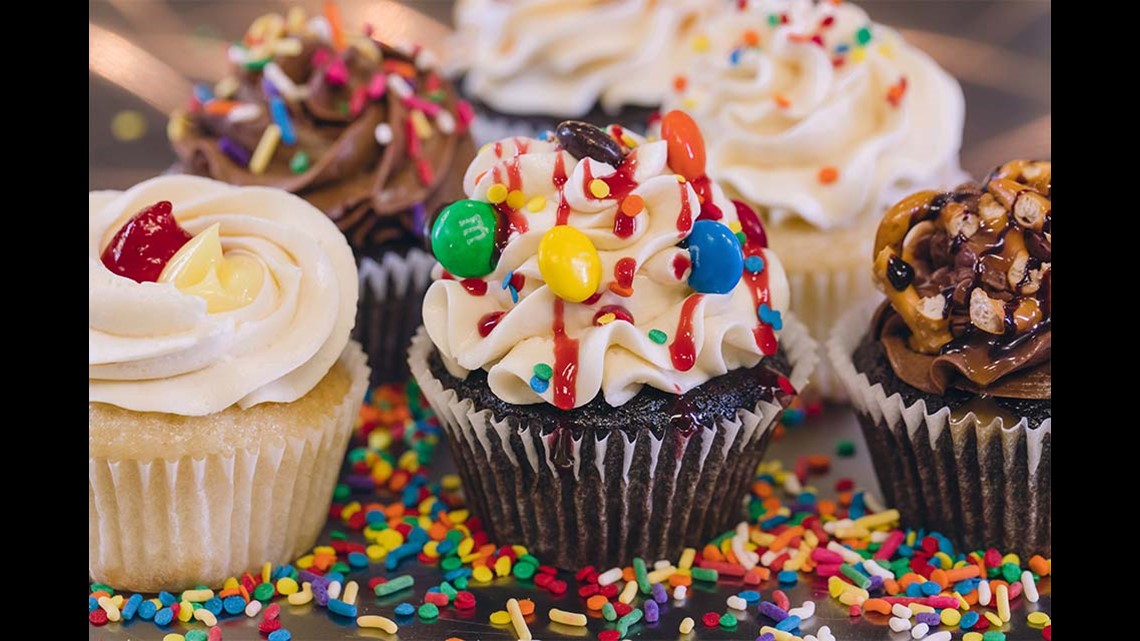 Dane Cook's "Tell It Like It Is" Comedy Tour
What: Blunt and bold comedian Dane Cook brings his latest tour to Northeast Ohio. Tickets are $115, $75, $65 and are available online at Ticketmaster.com, or can be bought in person at MGM's box office on Saturday, beginning at 5 P.M.
Where: MGM Northfield Park at 10777 Northfield Road
NASA International Space Apps Challenge
What: This weekend-long hackathon, with a special students' day on Saturday is "your opportunity to build solutions to global challenges." According the event website, this 8th installment of the Space Apps event is an "international hackathon for coders, scientists, designers, storytellers, makers, builders, technologists, and others in cities around the world, where teams engage with NASA's free and open data to address real-world problems on Earth and in space." Last year's event included over 18,000 participants at more than 200 events in 75 countries. Space Apps is a NASA-led initiative organized in collaboration with Booz Allen Hamilton, Mindgrub and SecondMuse.
When: Friday at 5 P.M. through Sunday at 6 P.M.
Tiffany in Bloom: Stained Glass Lamps of Louis Comfort Tiffany
What: This free exhibition features 20 stained glass lamps from the recent bequest of Cleveland industrialist Charles Maurer.
Where: The Cleveland Museum of Art
When: The exhibit opens on Sunday
Madame Payoh & Uncle Willie's Serial Killer Seance Show
What: The cast of this intimate, comedic experience invites you to "commune with spirits scarier than your own sister." Per the event website, last year's interactive show included ecto-plasm, poltergeists, orbs and funnel ghosts. "this SHOW of shows is sure to make a believer out of anyone!!!" the site reads. There's a maximum audience size of eight people. Tickets, which include a free drink per person, are $20 individually or groups can reserve an entire show to themselves for $135. Individuals can also book a full tarot reading before the show for an extra $7. Tickets are available online here. Reservations can also be made by calling 330.612.3090 If there happen to be open seats available at the time of a show, there is a Pay-What-You-Can option at the door. Be aware, the performers said, "This is performance probably isn't suitable for children. But that's not our call…"
Where: The Center at 118 West Market Street in Akron
When: Show times are 8 and 11 P.M. on October 18, 19, 24 (8 P.M. only), 25, 26, 31 and November 1

Ohio and Erie Canal Reservation Parkrun
What: This weekly, free 5K is a timed run that's open to runners, joggers, and walkers, along with kids and dogs! (Though short leashes are recommended for pets.) Simply register online before your first run (and then you don't have to register again!), print out your barcode, and bring it with you that morning. After the run, there's always a post-event social at the Canalway Center with coffee, snacks, and "some excellent turtle watching."
Where: Ohio and Erie Canal Reservation at 4524 E. 49th Street in Cleveland
When: Every Saturday morning starting at 9 A.M. from October – April (The run starts at 8 A.M. May – September)
Third Annual Kielbasa Cookout in Slavic Village
What: Live rock and polka music will fill the air, along with the smell of smoked kielbasas roasting over an open fire at the third annual event in Slavic Village. The Fleet Stakeholders, with support from Slavic Village Development, are hosting the family-friendly event. There will be kids activities and a raffle, and four bands: The Good Knights deliver oldies, bluegrass and blues; Funny Business performs beach-inspired rock; Blue Cadillac belts out classic rock; and the Tom Katrenich Orchestra brings the polka.
Where: 5708 Fleet Avenue in Cleveland's Slavic Village
When: Saturday from 5-10 P.M.
Hallowondrous


What: Oddmall is hosting a Halloween edition of its large exhibition of art and artifice. Join more than 70 artists and vendors with live entertainment, trick or treating, art, comics, collectibles, monsters, makeup and more.
Where: Lakewood Masonic Temple at 15300 Detroit Ave in Lakewood
When: Saturday from 10 A.M. - 6 P.M. and Sunday from 10 A.M. - 5 P.M.

Rent a bike and ride the towpath
Where: Century Cycles is located at 1621 Main Street in Peninsula
When: In addition to its weekday schedule, the cycle shop is open on Fridays and Saturdays from 10 A.M. – 6 P.M. and Sundays from 12-5 P.M.