CLEVELAND, Ohio — Editor's note: The attached video is from earlier coverage of this story that aired on Nov. 23, 2023.
More than six months after several thousand mink were released from a farm in Van Wert, Ohio, FBI Cleveland and FBI Toledo Resident Agency are still looking for suspects involved in that and several other incidents in Michigan and Ohio.
According to a press release issued by FBI Cleveland Friday, federal authorities are looking for suspects who align themselves with the Animal Liberation Front (ALF), the organization claiming responsibility for at least five incidents involving mink farms throughout the region.
ALF describes themselves as leaderless and decentralized in their political and social movement against animal cruelty. According to FBI Cleveland, ALF's goal is to cause financial hardship to entities whom they believe have caused animal cruelty.
Because ALF is not represented by a central authority or leader, federal agents said they are are seeking information on individuals who carried out the alleged crimes.
Specifically, officials are seeking suspects involved in the following incidents, which largely took place in late 2022.
Nov. 8, 2022: 100 mink released in Massillon, Ohio between 2 a.m. and 4 a.m.
Nov. 9, 2022: 800 mink released from Pipkorn Farm in Michigan
Nov. 15, 2022: 10,000 mink released in Van Wert, Ohio between 2 a.m. and 4 a.m.
Dec. 19, 2022: 4,000 mink released in Wayland, Mich.
Feb. 1, 2023: Two women suspected of vandalizing semi-truck at a mink farm in Mercer County, Ohio between 2 a.m. and 4 a.m.
Authorities described these incidents as having caused "significant economic strain" to the locations where they occurred, including the closure of one of the farms.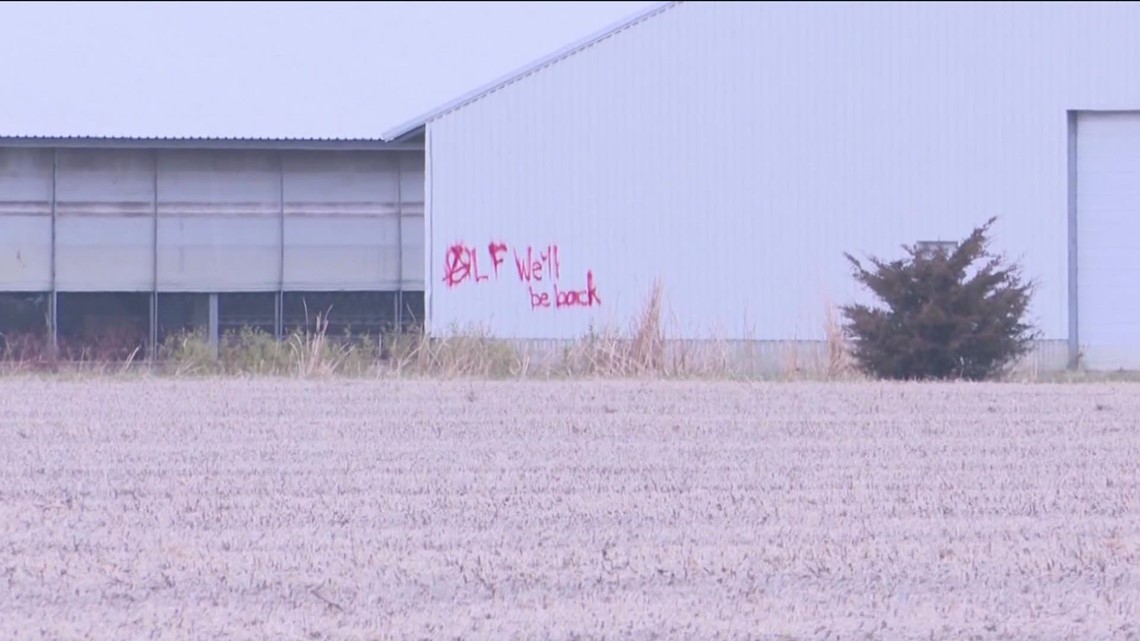 FBI Cleveland asks anyone with information regarding these incidents to contact the FBI at 1-800-CALL-FBI. You can remain anonymous.
The largest of these recent events, the 2022 mink farm release in Van Wert received a myriad of responses from community members across the region: