CLEVELAND — Northeast Ohio is home so many different cultures. From the Polish and Italians to the Jewish and the Greeks-- all of our represented cultures deserve to be celebrated.
However in the month of September, we celebrate Hispanic Heritage Month beginning on the 15th. From September 15 through October 15, the contributions and influence of Hispanic Americans to the history, culture, and achievements of the United States are recognized nationally.
Check out our list of events honoring Hispanic Heritage Month throughout Northeast Ohio:
¡Celebrando! Hispanic Heritage Month Event
Julia De Burgos Cultural Arts Center
2800 Archwood Avenue, Cleveland
Saturday, September 18 | 4 - 8 PM | FREE
Dance performances, art exhibitions, a concert and more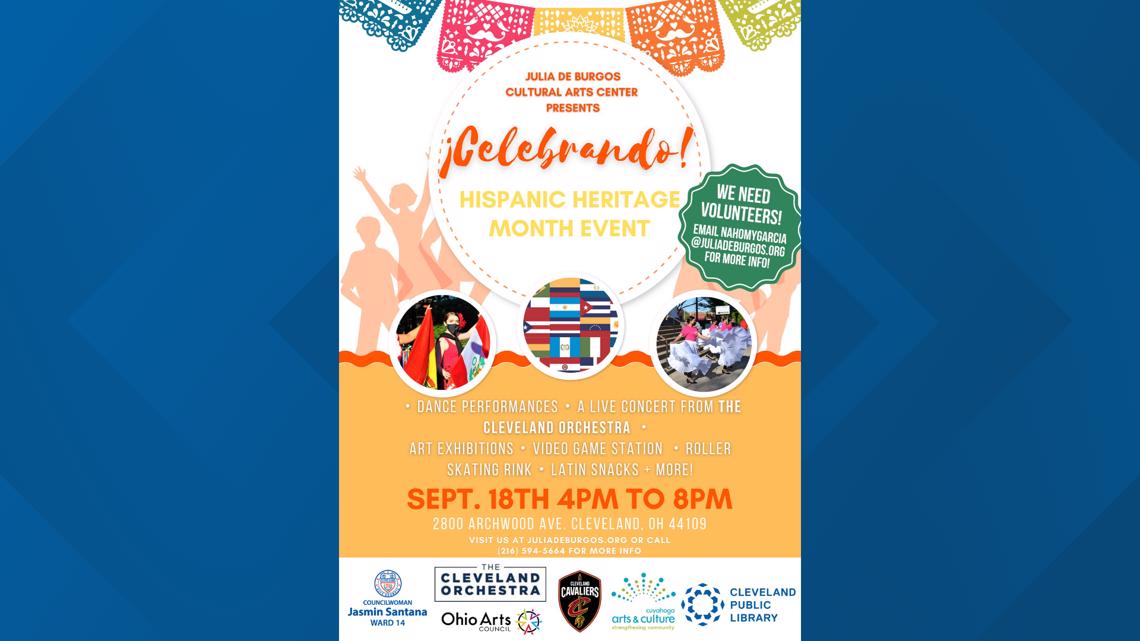 Celebrate Hispanic Heritage Month
Learn a few Spanish dances along with Hispanic Heritage History
Cleveland Public Library
Memorial-Nottingham Branch - Outdoors
17109 Lakeshore Blvd, Cleveland
Thursday, September 23 | 4 - 5 pm | FREE
For more information, click here.
Cleveland Latino Restaurant Week
October 3- October 9
Celebrating Hispanic Heritage Month
The History Of The Brown Church Seminar | FREE | Limited Seating
Galilean Theological Center
2226 West 89th Street, Cleveland
Friday, October 8 | 7 -10 pm
Saturday, October 9 | 9 AM – 2PM
216-862-1776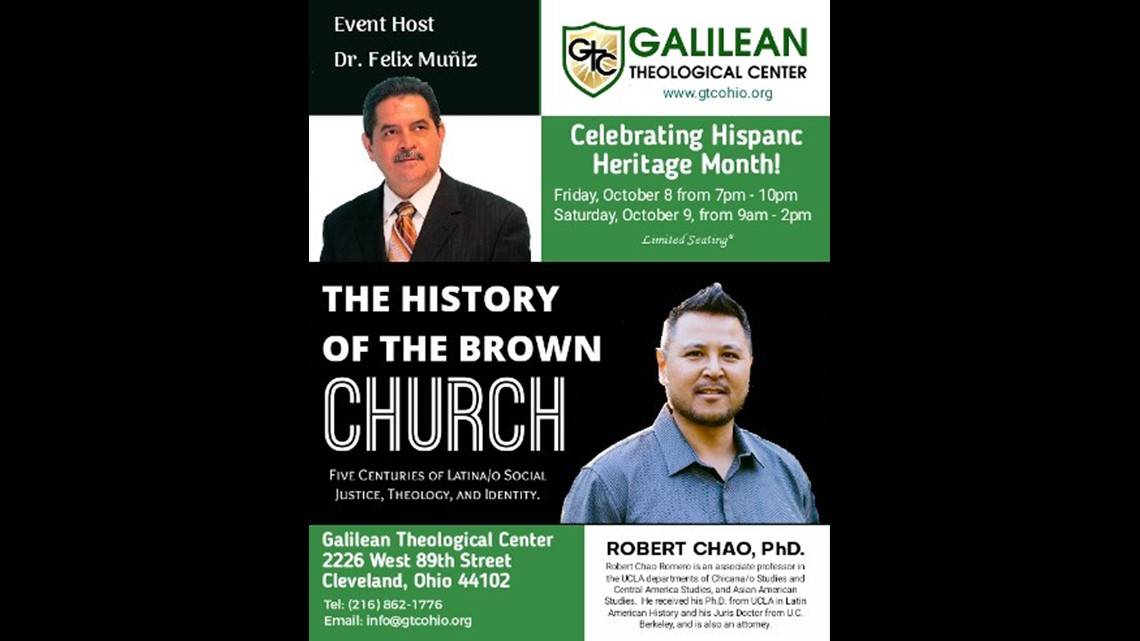 Lorain
Latino Lorain Special Exhibit
The exhibit spotlights the history of the Latino community in Lorain through oral histories, archival materials, and artifacts.
Lorain Historical Society
329 West 10 Street, Lorain
Wednesday, September 15 |10 AM – 3 PM
Viva La Cultura: Hispanic Heritage Celebration
Enjoy Hispanic food and music!
Lorain Public Library System
South Lorain Branch
2121 Homewood Drive, Lorain
Monday, September 27 | 6 PM – 7:30 PM | FREE | Preregistration required
440-277-5672
North Ridgeville
Hispanic Heritage: How-To: Cooking Arroz Con Gandules (Puerto Rican Rice with Pigeon Peas)
Learn how to cook this Puerto Rican signature dish to celebrate Hispanic Heritage Month
Lorain Public Library System
North Ridgeville Branch
35700 Bainbridge Rd, North Ridgeville
Thursday, October 7 | 6:30 -7:30 pm| FREE
440-327-8326

North Canton
National Hispanic Heritage Month - Reading Challenge
Sign up for North Canton Public Library's Reading Challenge (September)
Read any book by an author of Hispanic heritage and document it in the library's system to be entered into the monthly drawing for a gift card.
*Editor's Note: The video in the player above is from a previous report.