CLEVELAND — Christi Paul's broadcast journalism life that's taken her from West Virginia and Idaho, to Phoenix, to CNN, to the co-hosting role of 3News' What's Now, began in the basement of her family's home in Bellevue, Ohio.
"I grew up in Bellevue, a small town. I spent the summers running through the neighborhood. My parents just knew I was somewhere nearby," Christi says.
When she wasn't running around her neighborhood, Christi was developing an interest in what would become her career.
"When I was a kid, I had a typewriter and I'd sit in the basement in front of the television and I would write what I called the neighborhood news," she recalls. "Growing up in Bellevue, we got stations from Cleveland and Toledo and so I got to see all kinds of different news."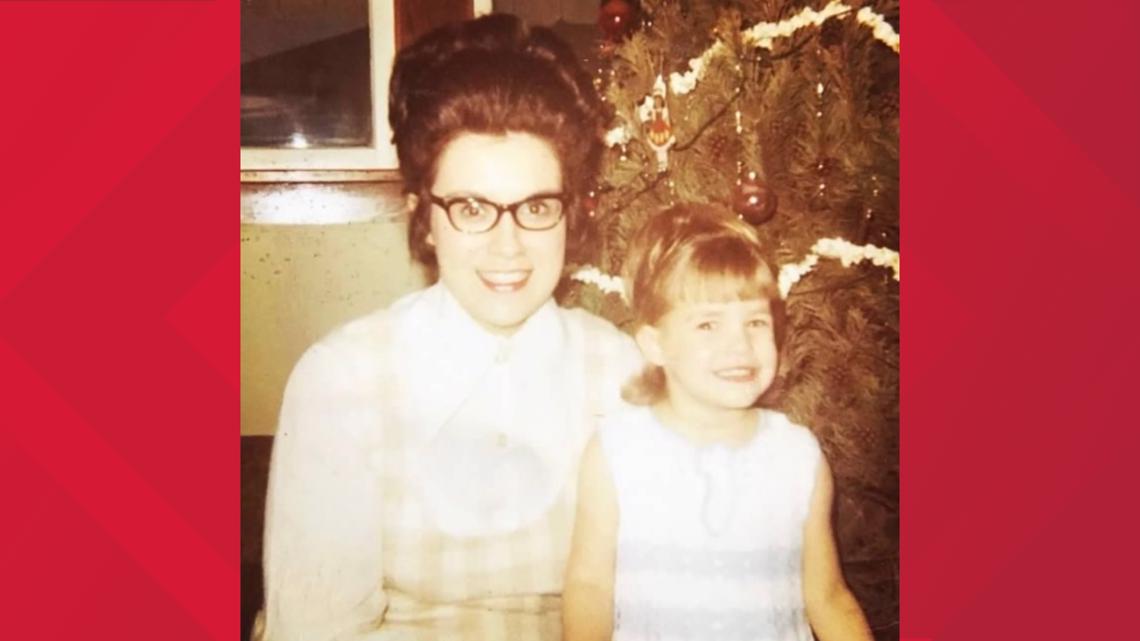 With a passion for writing and a strong interest in television news, Christi found her calling.
"I realized I wanted to get into broadcasting when I was sitting at home, watching the news and I thought, what a cool job to be able to tell people what's going on and kind of come into their living rooms every day. And then as I researched it and realized how much writing was involved, it just felt like a good fit. So when I look back at where my strengths were or where my interests were, I can look at a very early age in elementary school that this was kind of in my blood already," she says.
But before she could report on the news, Christi had to figure out how to navigate her way through school.
"So I went to Bellevue High School and we lived, I don't know, three or four blocks, maybe five blocks max from the high school," she says. "And I was always late. So my dad still had to drive me to most of the time to school, which just became a big joke."
All these years later, Christi still is close with friends from Bellevue.
"I was really blessed to have good, solid friends," she explains. "To this day, people laugh at me because I'll say I'm going home to see my friend. And people are going, 'you still know friends in high school?' And I said, 'yes, I do.' We still talk and connect. And that's probably why this feels so good."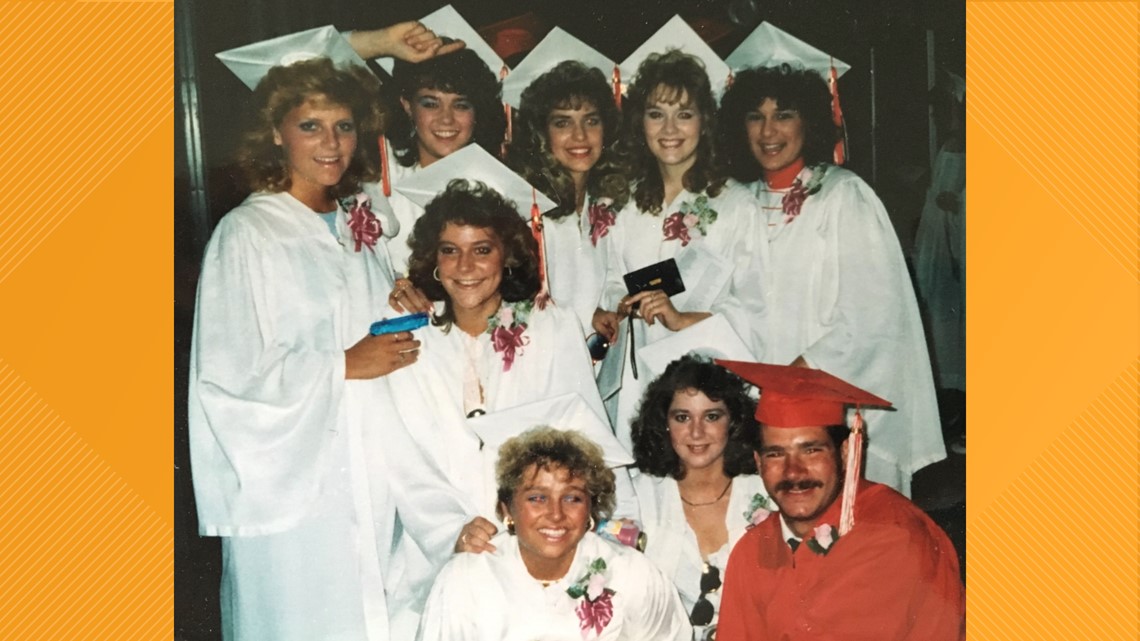 When it came time for college, Christi opted to stay relatively close to home at the University of Toledo. Yet, it took her a bit to figure out for sure that broadcast journalism was the path she wanted to follow.
"When I got to college, I was in broadcasting and then I changed majors twice. I went into elementary education and child psychology and I ended up going back because I think it was just calling to me," Christi explains. "But that's one of the things I tell people: You might not know what you wanna do and that's okay. I changed my major twice. I went back to what I started in. It's fine. You'll be fine. Don't let that pressure get to you."
Her time at UT gave her the tools she needed to make her goal of a career in news a reality.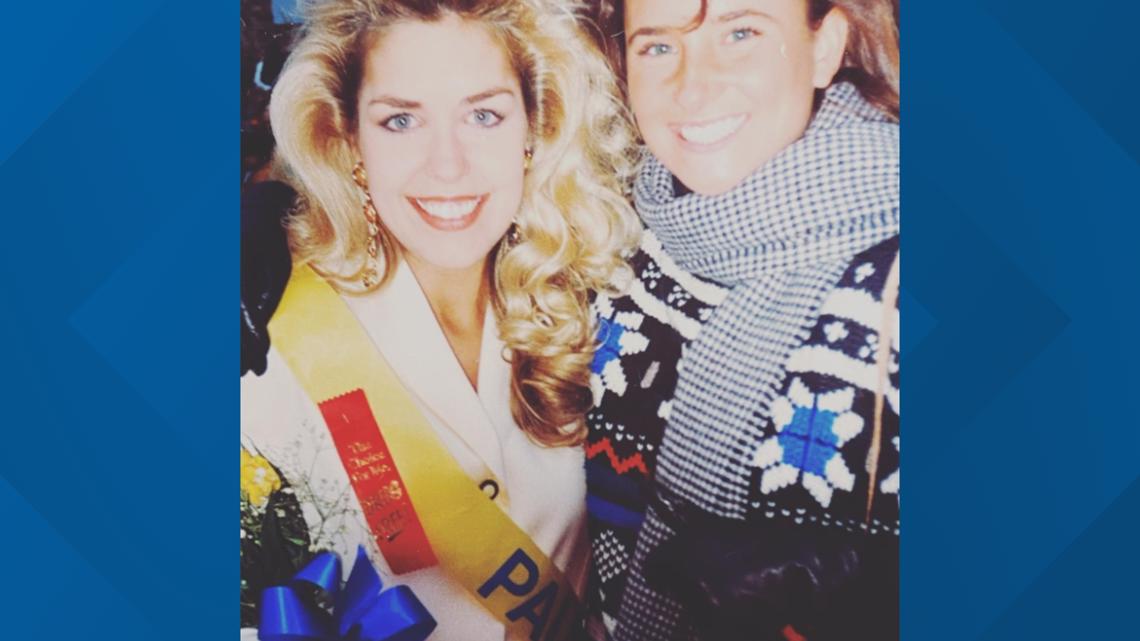 "You know, one of the things I loved about the University of Toledo was when I was there, I got to take all the writing classes, the editing classes. I remember sitting back in a control room and calling a show as a director and a producer. The University of Toledo really set me up well," Christi adds.
Christi's first stop after college was WDTV in Clarksburg, West Virginia. She describes that experience as being a "one-man-band." It was an important part of her career, but not very glamorous.
"It was total grunt work. I was the main anchor. You learned to really think on your feet when you were in front of the camera, but we were all kind of in the same boat at that station...And I remember one of our big perks was that we got 50% off at Taco Bell. And 50% off at Taco Bell goes a long way," she recalls with a laugh.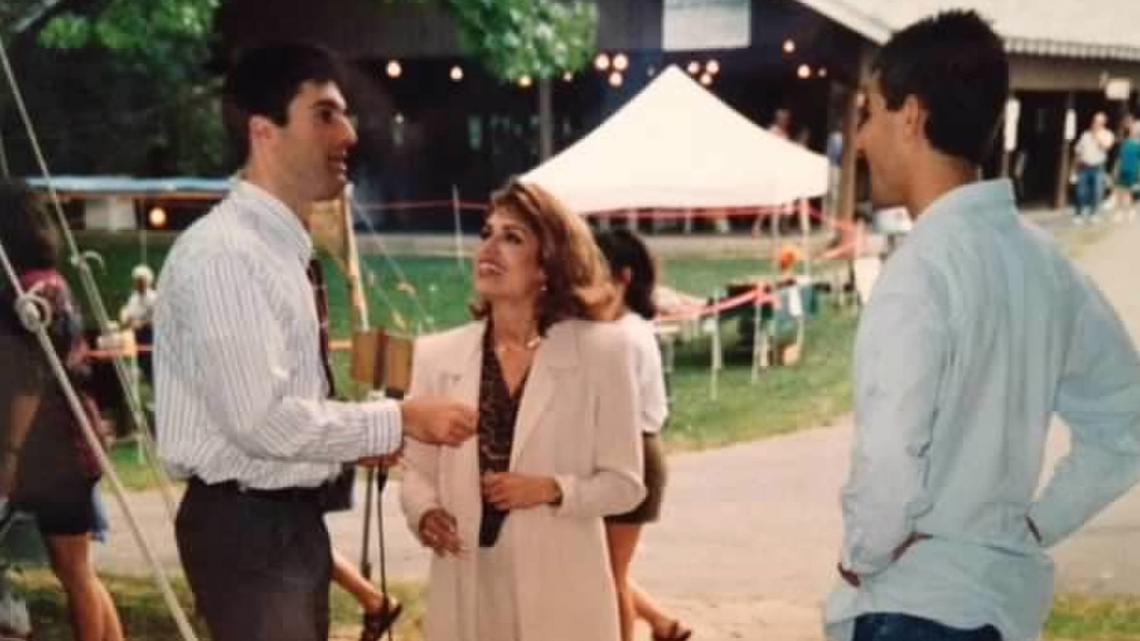 Christi continued to develop her craft as she moved on to Boise, Idaho, then to Phoenix, Arizona. While at KTVB in Boise, the Idaho Press Club honored Christi for her series of stories about Julianne Prudhomme, a 4-year old girl who underwent a 5-organ transplant. In Phoenix, Christi worked as an anchor, consumer reporter and weathercaster for KNXV and KTVK.
While she was advancing in her career, Christi found time for love.
"I met my husband one night in Chicago. I was at a friend's house visiting and she said, 'this is Pete.' I just went 'oh my goodness.' It was immediate and it's just been the love of my life."
In fact, Christi and Peter recently hit a milestone in their marriage.
"We actually celebrated 20 years this past June," she says.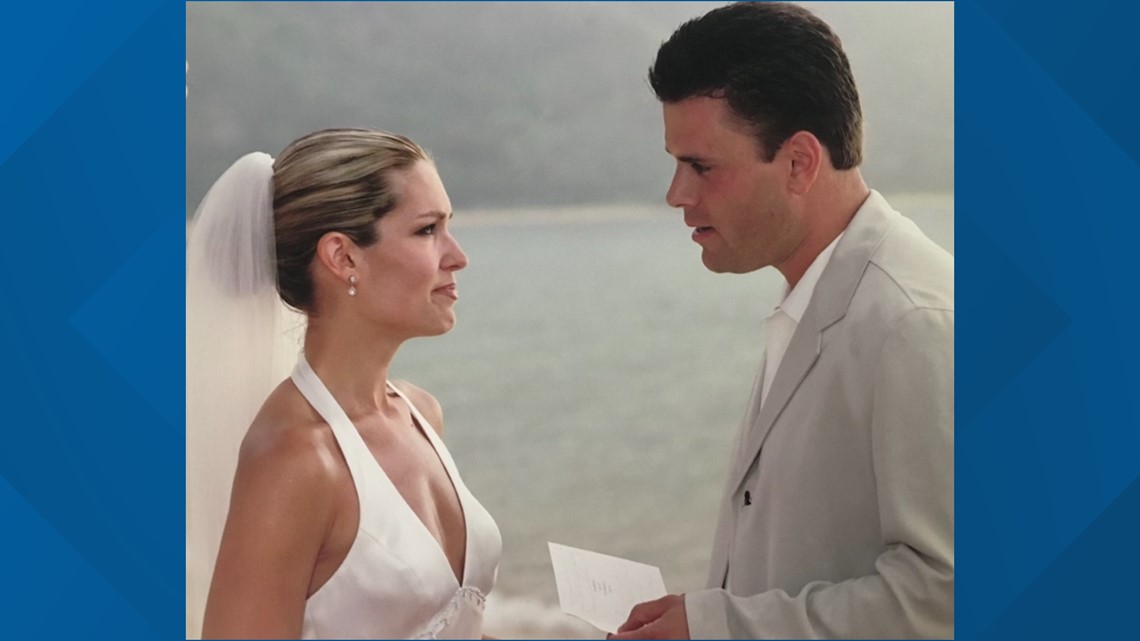 With her life partner on board, Christi's career continued to blossom.
"I feel really fortunate that I did get to work in a lot of different markets. I went from West Virginia to Boise, Idaho to Phoenix, Arizona, and then to Atlanta and Atlanta was so good to us," Christi says.
Christi's time in Atlanta was at CNN, starting in 2003. She served as a correspondent and anchor for HLN, then added the role of anchor for CNN's New Day Weekends for her last nine years at the network.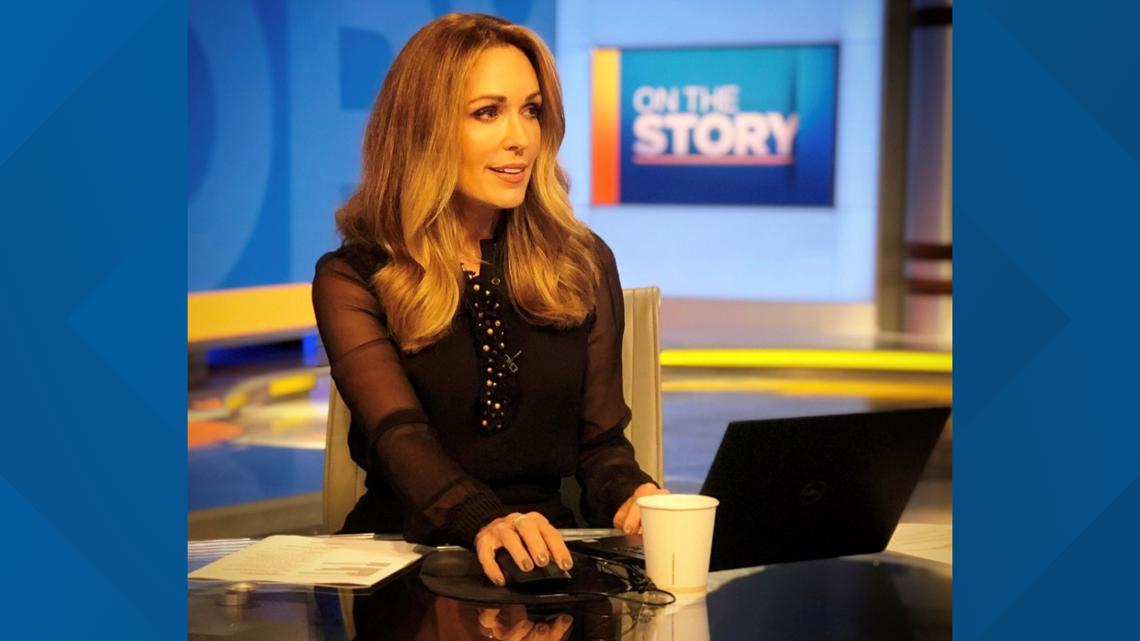 "CNN was so good to me and I wouldn't trade it for anything. I feel like I really learned the craft and I grew so much there," Christi says of her experiences, which included covering presidential inaugurations and elections, as well as anchoring breaking news including the Pulse nightclub shooting and the school shootings in Newtown and Virginia Tech.
One of those experiences Christi had at CNN was coming back to Northeast Ohio to cover the 2016 Republican National Convention in Cleveland. One moment provided her with a sign of things to come later in her career.
"When we were walking out, you see all the booths of all the stations that are there and all the media that are present to cover it. And I walked by and I saw WKYC and I thought, 'oh my gosh.' And I just took picture in front of it. Just thinking isn't that so funny? I mean really who would've known."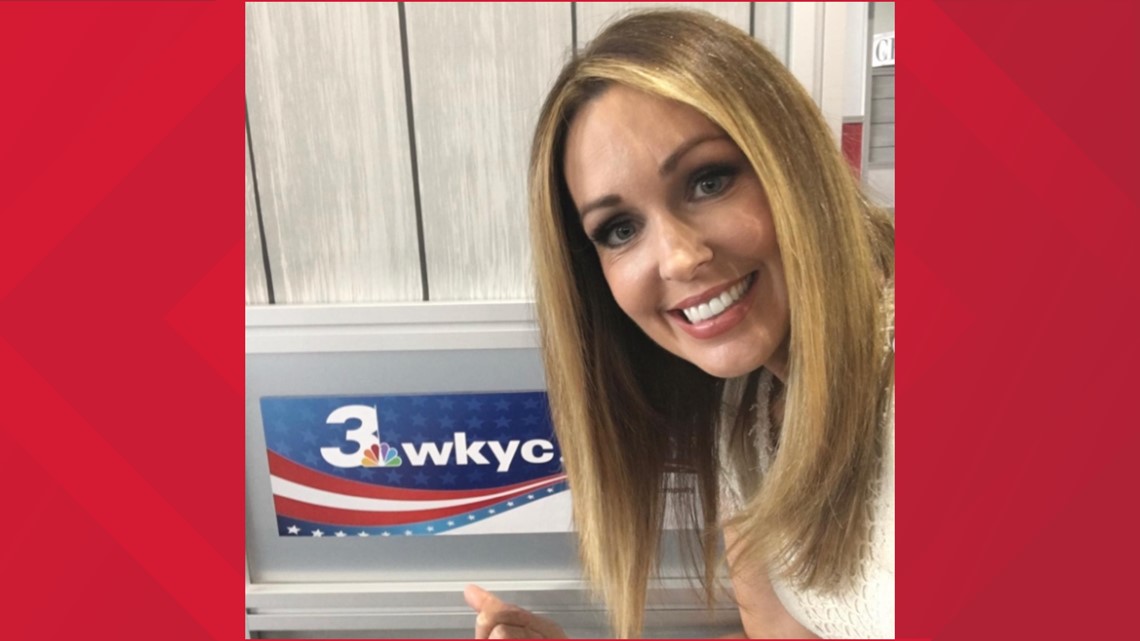 So what ultimately led Christi to come back to Cleveland?
"You know, there wasn't a light bulb moment that indicated to us we needed to change something. It was a series of things," she explains. "My husband (Peter) and I we came up to Ohio for the 4th of July, as we always did. We went back and he got COVID and he was down for three and a half weeks. And there were four or five days in that period where I really thought I was gonna be a single mom. And I think, I think that did it too."
The experience of Peter getting COVID helped convince Christi and her family that it was time for something different. Or as she says, it was a "nudge" that it was time. Then, a familiar place came calling.
"So when Adam (WKYC Studios Director of Content Adam Miller) called and it was from Channel 3, I started cracking up. I said, 'I can't believe this. This is the station I wanted to go to.' And here it is. And I love these people. So it feels like fate really in some capacity," Christi says.
Christi and Peter are coming to Cleveland along with their three daughters. Ava, who is 18, is starting at Ohio State University. Sophie is 16, while Sadie is 12.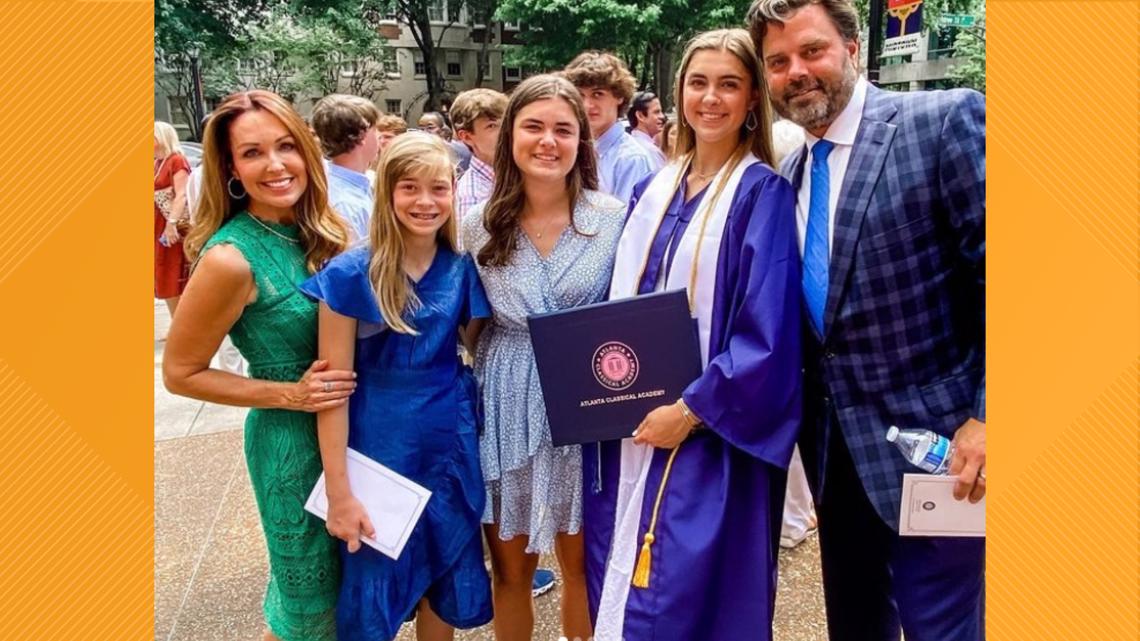 "My kids are going to a new school, my eldest daughter's going to college," says Christi. "It's been a lot of change, but we're weathering it and it's good. And my father's so happy. He graduated law school from Ohio State. My brother and I disappointed him because we did not go to OSU, so she (Ava) is fulfilling the dream."
With Christi now in Cleveland and ready to start her role as co-anchor of What's Now, as well as contribute special pieces on 3News' other shows, what can the viewers expect?
"I guess I just hope I can come back and use what I've learned and tell people's stories because that's what connects us. We just have to get to know each other and there are all kinds of different ways to do that through storytelling. And that is what I'm excited about."
You can watch more about Christi's career path to Cleveland in the player below: