CLEVELAND — Although there's an increased risk of fires spreading across the state due to dry and windy conditions, 3News' meteorologists are predicting that the higher risk won't last too long for those in Northeast Ohio.
From firefighters, to Ohio Governor Mike DeWine, to ODOT signs, the message is out there that clearly states Ohioans are being impacted.
3News spoke with Lt. Brian Bittner of the Mentor Fire Department on Wednesday after he and several other firefighters responded to a brush fire in Lake County.
The fire started around 5 a.m. Wednesday in Painesville.
Lt. Bittner told 3News that dead shrubs and dead leaves were burning in the fire. He added that the firefighters could not get their usual fire trucks to the scene because of the terrain, so they had to use different methods like pick-up up trucks and off-road vehicles.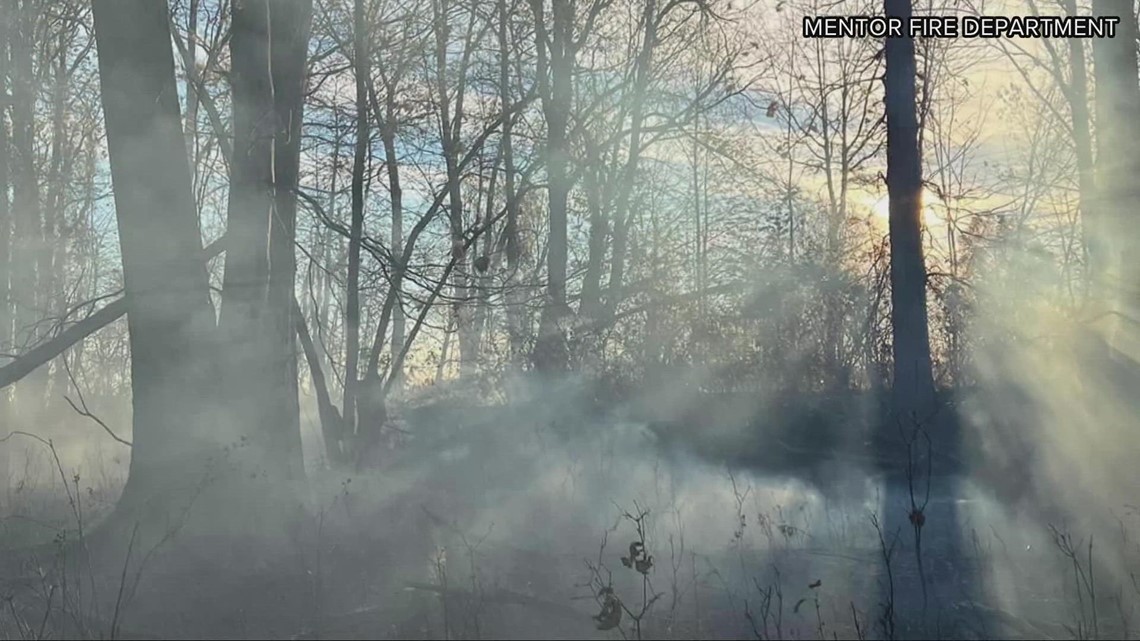 "These things grow quickly," said Lt. Bittner. "You can have hundreds of yards ignited in a matter of five to 10 minutes."
Firefighters had to return to the scene later in the day after smoke started to billow into the sky in the early afternoon. Right now, it's unclear what caused the brush to ignite, but Lt. Bittner said anything from train sparking to hot yard equipment is enough to start the fire.
Wednesday's incident in Lake County wasn't the first brush fire in Northeast Ohio this week. The Chardon Fire Department says they responded to five separate brush fires on Saturday. The fire department is urging residents not to burn anything from 6 a.m. to 6 p.m. throughout the month of November.
However, help is on the way for Northeast Ohio.
According to 3News' Matt Wintz, these kinds of fires are caused by low relative humidity. "Bottom line is that we have a lot of dry air out there," says Wintz. "There's just not a lot of moisture. So if you have a spark on dry ground, a fire can certainly spread quickly."
Even though ODOT has placed the 'Red Flag Fire Warning' signs on highways in Northeast Ohio, the warning area is well south of us.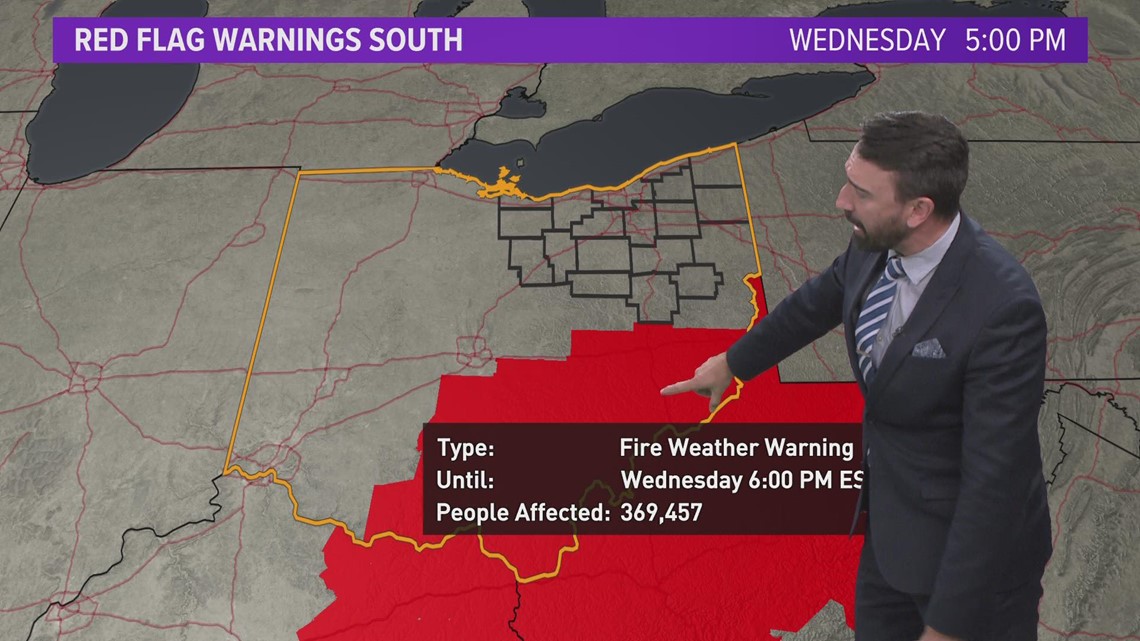 The fire danger should be over by Wednesday night with potentially a slight risk on Thursday. However, with the approach of the remnants of Hurricane Nicole, we can expect some heavy rains soon.