MANSFIELD, Ohio — The Richland County Sheriff's Office found dozens of dogs in a home in Mansfield over the weekend. The police report claimed feces and urine covered the floors. Four children were also living in the home, and were taken by Ohio Child Protective Services.
The Humane Society of Richland County took in more than 80 dogs and puppies due to what they've called "deplorable" conditions at the home. But the homeowners, Michael Olar and Renee Booher, said the nonprofit has started returning some of the animals back to them. The sheriff's office confirmed it had assisted the humane society in returning some of the animals to the home.
"They got $25,000 donated to them for this, and then they give my dogs back," Olar said.
Olar said the sheriff's department showed up at his home with the humane society just before 8 a.m. on Saturday.
"As I went to the door, I was immediately arrested, I was not asked my name, was not asked whose dogs, or nothing," Olar said.
Olar said he has rescued animals and placed them in new homes for 20 years.
"I'm not a smart man, I dropped out of school in 10th grade, I know nothing but animals, I've rescued animals, I've helped animals my whole entire life," Olar said.
Olar said the conditions were not poor in his home like the police report claimed. He said all of the animals were being properly taken care of.
"They did have poop in the pens, they're not like a bunch of kids, I can't control when they go to the bathroom. They go to the bathroom, I clean it every day," Olar said.
According to the police report, "marijuana and syringes were located in plain view within feet of numerous firearms." Olar stated the syringes were used to take care of the animals.
"They have worm medicine in them, they have children's Tylenol in them, one is a feeding tube for puppies so that I can save puppies that can't even nurse," Olar said.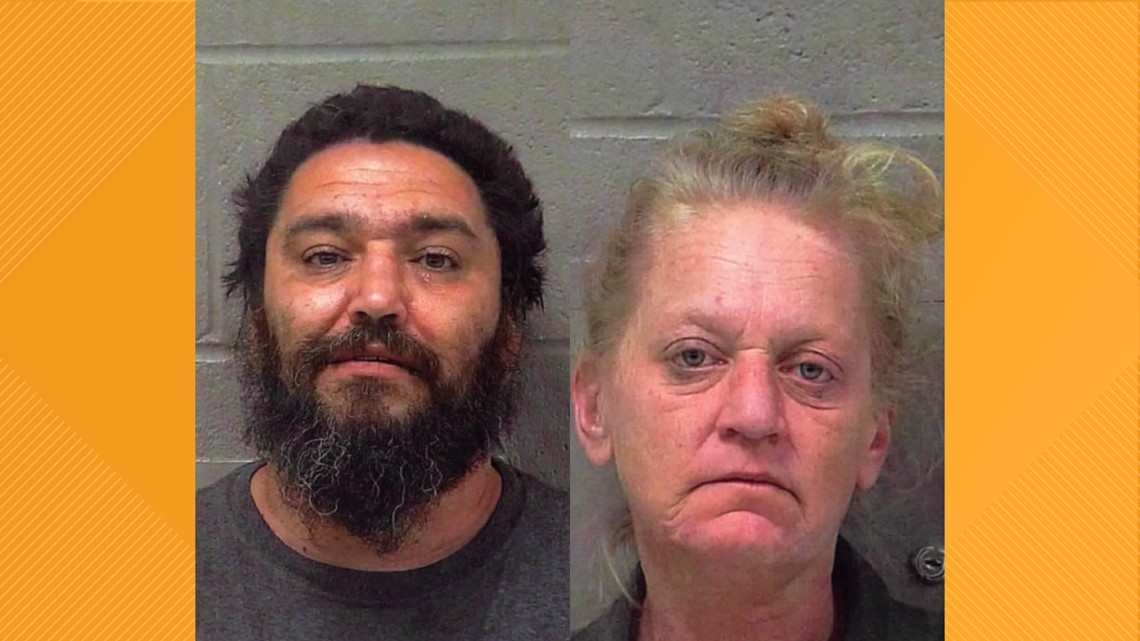 Candance Lybarger, vice president of the board of directors for the humane society, said its been an all hands on deck effort to help these dogs since they rescued them.
"There were dogs everywhere, every room we kind of went to we found more," Lybarger said.
Lybarger said it seemed some of the older dogs they rescued were only used for breeding.
"Many of them are very timid and scared, you can tell that some of them have not been outside before, when we take them out to try to get them some fresh air you can tell like grass is a new thing," Lybarger said.
Lybarger said none of the dogs can be adopted while its still an open investigation. The humane society would not comment on if any charges will be filed, or if the dogs were returned to Olar and Booher.